What to do, what to see in June in Istanbul?
This June begins smoothly with the Turkish holidays until June 10, so there are not many concerts or events at this time, however after June 10 is the season of concerts and outdoor festivals, and there is a lot to do at this period, here is the summary of the cultural agenda of June 2019 in Istanbul:
CONCERTS
June 7 – Deniz Tekin: If Beşiktaş: the indie-Turkish singer with the fragile and dark voice is at the IF Beşiktaş concert hall.
June 8 – Big Fest Istanbul 19: Life Park: BigFest Istanbul, is one of the biggest Turkish music festival in the city, you will find many artists at the Life Park this Saturday, June 8 as Teoman, Edis, Melek Mosso, Oğuzhan Uğur, Burak Yeter, Ehinşah and Selo Alaturka Mavzer. For more info on the festival: bigfestistanbul
June 8 – Hey Douglas: If Beşiktaş: inspired by the golden age of Anatolian pop and rock from the 60s and 70s, Hey! Douglas is considered one of the best underground DJs in Turkey, he continues his tour of electro oriental concerts. He will mix at IF Beşiktaş.
June 8 – Mirkelam: Moda Kayıkhane: it is one of the most famous names of Turkish pop music, Mirkelam, called the man who runs, in reference to his clips will be on stage at Moda Kayıkhane.
June 14 – Jeung Beum Sohn: the young virtuoso Korean pianist is considered one of the best musicians in the world after being rewarded several times. He will perform in the "The Seed" hall of the Sakip Sabanci Museum.
June 14 – Ferry Corsten: the Dutch DJ is considered one of the biggest names in trance music and progressive house, he will be back in Istanbul at the %100 Studio after last year's sold-out performance.
June 14 – Cem Adrian : If Beşiktaş: the singer, singer-songwriter known for his outstanding voice is on the stage of IF Beşiktaş. 
June 14 – Ozbi & Gülce Duru: the Turkish duo of oriental and melodious rap will be in concert at Kadıköy Sahne.
June 15&16 – Chill Out Festival: it is one of the most anticipated festivals of Istanbul, it is organized every year by the Radio Lounge and attracts tens of thousands of people. This year again you will find a selection of artists of all musical genres and all nationalities at Garden Fiesta Sariyer. On the menu of big names like David August, Nicolas Cruz, Nicola Noir, Sebastien Léger and many others! For more info on the line up: www.chilloutfest.com
June 15  – LP: the international star with an unusual voice with charisma, Laura Pergolizzi, also called LP, will be performing outdoors at UNIQ Açıkhava. 
June 15 – Lokalize Büyük Ev Ablukada: the Turkish rock / electronics band with funky and catchy rhythms is at Zorlu Studio. 
June 16 – Müzik Rotası – Çeşitli mekanlar: Müzik Rotası (the Music Route in English) is an event that aims to discover the hidden beauties of Istanbul while following in the footsteps of music and history. This year the festival invites itself to the holy places of the Jewish and Christian communities, from Galata to Karaköy. For more informations : muzik.iksv.org
June 16 – Contra: the Turkish rapper, having been noticed this year on Youtube and Spotify is in representation at IF Beşiktaş.
June 16 – Thug Life – %100 Trap:  this event is a series of parties full of music and dance, the concept of Thug Life brings together several trap and hip hop musicians on the stage of the %100 Studio.  
June 19 – Franz Ferdinand: Zorlu PSM: are you ready to dance? Defining the spirit of the years 2000 and 2010 with energetic sounds that combine rock and dance music, Franz Ferdinand is Zorlu PSM.
June 20 – Moskova Solistleri & Yuri Bashmet: Russian conductor and violinist Yuri Bashmet is accompanied by his musicians in the 'Aya Irini Church, built in 330, to present his latest work written in 2019.
June 20 – Eric Burdon & The Animals: one of the biggest legendary bands in the history of rock music, The Animals, will be in Turkey for the first time. His star singer, Eric Burdon will ignite the Volkswagen Arena!
June 20 – MFÖ: the deans of Turkish rock with millions of albums sold will be in concert at Harbiye open-air theater.
June 21 – Enter the Music: Duman, Ethel, Ben Fero et Hey Douglas: Duman, whose name is written in golden letters in the history of Turkish rock, Hey! Douglas, one of the greatest Turkish DJs, as well as Ben Fero and Ezhel, the most popular Turkish rap / hip-hop names of the moment, will be guests of the Enter The Music festival at Küçükçiftlik Park. 
June 21 – Iyeoka: Nigerian-American artist Iyeoka will offer an unforgettable night on the Das Das stage with his innovative interpretation of soul and R&B.
June 21 – Brass Against: Brass Against is an orchestra with international hits of all genres, even hard rock, and has enjoyed great success on social networks and YouTube thanks to its special occasions. Brass Against will be for the first time in Turkey on the stage of IF Beşiktaş.
June 22 – Gaye Su Akyol: the Turkish indie pop singer is in concert with the songs of her new album Moda Kayıkhane.  
June 24 – Mark Eliyahu: the fascinating and brilliant musician, composer, producer and master of kamanche, the Israeli Mark Eliyahu will be on the stage of Zorlu PSM on June 25th!
June 24 – Future: American rap star Nayvadius DeMun Wilburn, known as Future, will visit Küçükçiftlik Park on June 26th. Remember to buy your tickets in advance!
June 27 – Kenan Doğulu: Turkish pop star Kenan Doğulu will fill the Harbiye open-air theater.
June 28 – Mor Ve Ötesi: the alternative Turkish rock band, considered one of the best local rock bands of all time is at Das Das.
June 29 – Satori: Satori is a famous DJ for his live performances, he will find himself this time in a 1700 year old Byzantine cistern. An experience not to be missed!
June 30 – Orchestre philharmonique de Shanghai: Turkish Fazıl Say, one of the world's greatest pianists, will perform with the Shanghai Philharmonic Orchestra. This great concert is given as part of the Istanbul Music Festival and will be held at the Lütfi Kırdar Auditorium.
FESTIVALS

 
June 14 & 15 – Nevizade Street Fest: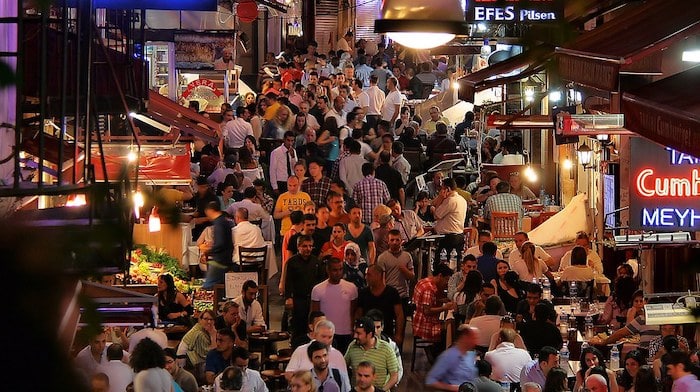 Nevizade occupies a special place in the 500-year history of Beyoğlu. Known for its restaurants, bars, pubs and Turkish taverns lined up side by side, Nevizade is in many ways the heart of Beyoğlu. This two-day festival invites guests to participate in workshops, fun dance shows, live music and DJs, and of course, good food. Many surprises are also planned! For more info: nevizadestreetfestival
June 15 & 16 – Chill Out Festival: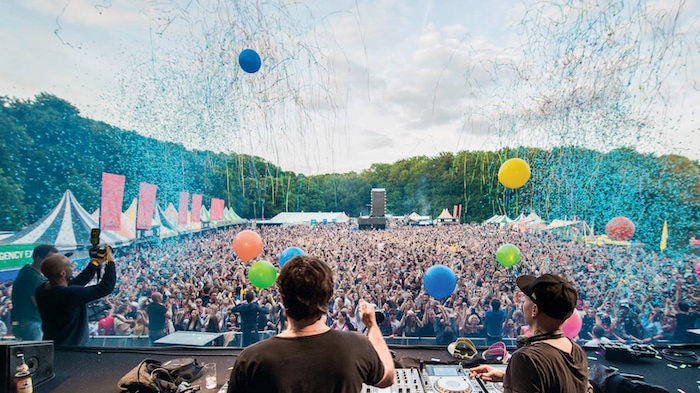 It is one of the most anticipated festivals of Istanbul, it is organized every year by the Radio Lounge and attracts tens of thousands of people. This year again you will find a selection of artists of all musical genres and all nationalities at Garden Fiesta Sariyer. On the menu of big names like David August, Nicolas Cruz, Nicola Noir, Sebastien Léger and many others! For more info on the line up: www.chilloutfest.com
June 15 – Burger Fest Hellmann's:
The Hellmann sauce brand also organizes a hamburger festival every year and invites all local chains and restaurants to bring their products to the public. This year the festival is being held at Zorlu Center, and dozens of restaurants have been present: burgerfest
June 22 – Midsommar Festival: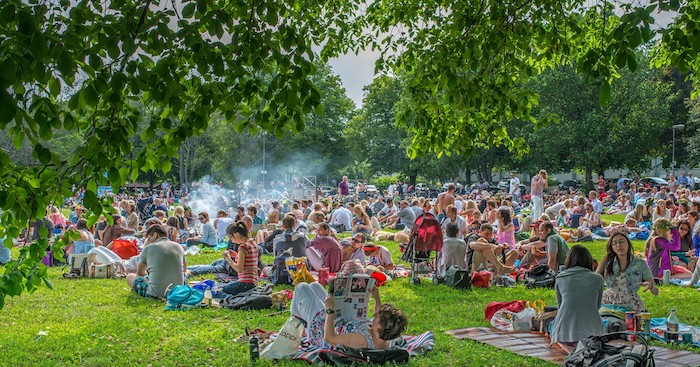 Inspired by the Nordic Festivals celebrating the longest day of the year, the Küçükçiftlik Park Midsommar Festival, sponsored by About Night, the cultural branch of Absolut, offers a full day of concerts, activities and workshops. For more info: facebook/midsommar
EXHIBITIONS
Until August – Ara Güler Aphrodisias at Ara Güler Müzesi: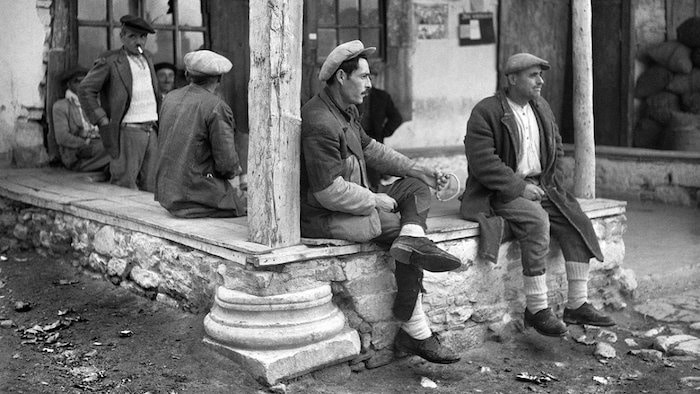 The Ara Güler Museum, which has just opened in Bomontiada, presents the emblematic work of the legendary Turkish-Armenian photographer Ara Güler, nicknamed "the eye of Istanbul", and being one of the greatest photographer of the twentieth century . The museum team, which consists of several rotating exhibitions, lists Güler's numerous archives here, while planning to transform his long-standing studio, the Güler apartment in Beyoğlu, into a permanent museum. Do not miss! For more info: aragulermuzesi.com
Until June 9th Mihri: An Immigrant Painter Of Modern Times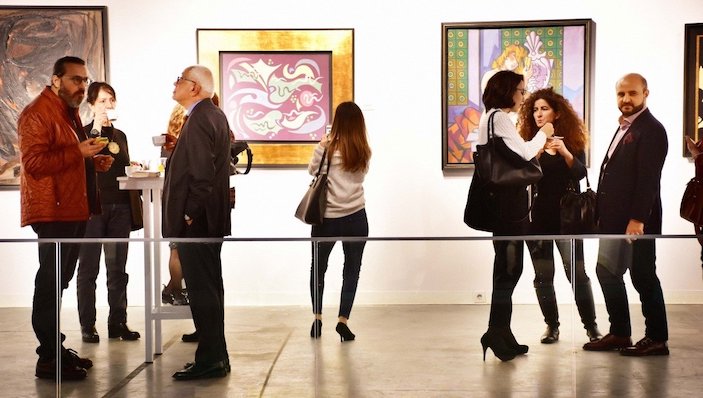 The portraitist Mihri (1885-1954) established herself as a significant figure in the social change of her time by advocating the founding of the Academy of Fine Arts for Women in the Ottoman Empire at the age of twenty-nine. years. However, she is barely mentioned in the historiography of Turkish art since she spent much of her life abroad. As the artist moved farther and farther away from his home country and little scholarly research had been done on his history, some details about "Mihri Rasim" or "Mihri Müşfik" still do not been thinned. Mihri: a migrant painter of modern times highlights the way of life and identity rebuilt by Mihri in harmony with the social and intellectual climate of the countries where she settled successively. The exhibition also highlights artists' influence on modernization processes by providing insights into the cultural environment of the time and the first students of the Academy of Fine Arts for Women. More information on saltonline.org
SPORTS
June 15 & 16 – Big Boyz Festival: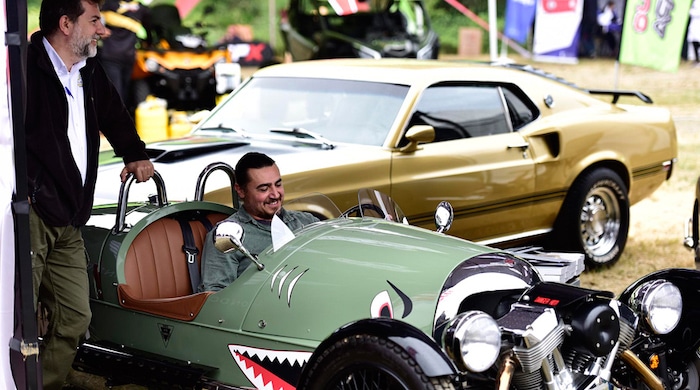 The Kemer Country Club organizes a festival for "big boys" based on two days, in the program you can find lots of kinds of nice workshops like graffiti, quad, tests drives Mercedes, DJs, barbecues but also full of other activities. For more information visit: www.bigboyzfestival.com
June 29 & 30 – Sweat Festival: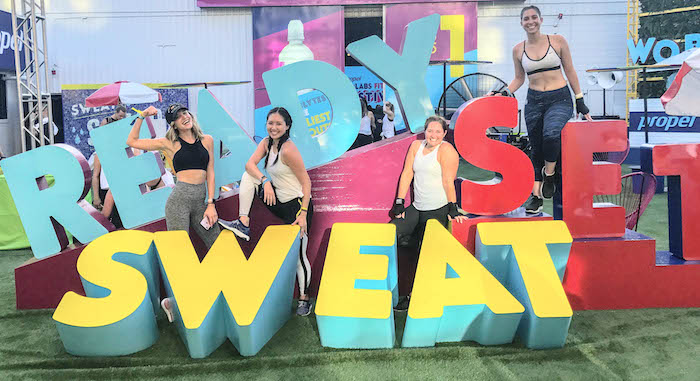 The sweat festival is a festival held in the center of Istanbul and offers courses in jogging, fitness, dance, boxing, cycling, yoga, mind and body, wall climbing, sports health, as well as food and beverage outlets, sports shops, expert interviews, seminars, children's workshops and concerts. A great festival that combines sport and entertainment. At Küçükçiftlik Park: www.sweatfest.com.tr/en/