What to do, what to see in October in Istanbul?
This month of October  promises to be rich in events, you will be able to see the biennale of contemporary art, the film festival but also concerts and interesting football matches; here is the program:
CONCERTS
October 2 & 3 – Mabel Matiz: the singer and songwriter of Turkish pop being also an important activist of the LGBT cause in Turkey will be in concert at théâtre en plein air de Harbiye
October 3 – Laura Misch: the London saxophonist getting more and more known for her talent and for her emotional productions is at the Salon IKSV .
October 4 – Iceage: the Danish rock band between punk rock, post-punk and will perform at the Salon IKSV.
October 4 – She Drew The Gun: the English group which music is qualified as psycho-pop is also known for its often political lyrics, they will be in concert at Babylon.
4, 5 & 6 October – Sıla Gençoğlu: the star of the Turkish pop will be in concert at the théâtre en plein air de Harbiye.
October 5, 9 – Cem Adrian: the Turkish singer, songwriter, composer and performer known for his outstanding voice is on stage of the Jolly Joker Vadistanbul.
October 5 – Ceza: the rapper is a figure in the Turkish rap's world, Ceza will be in concert at DasDas, a new very nice and original concert hall.
October 5 & 25 – Serkan Kaya: Turkish singer of pop and arabesque is in concert at Jolly Joker
October 7 – Mor ve ötesi: the Turkish alternative rock band, considered as one of the best local rock band of all time is at the théâtre en plein air de Harbiye.
October 10 – Duman: the most famous rock band in Turkey and not to be missed is in concert at the théâtre en plein air de Harbiye.
October 13 – Eskiz: the psychedelic rock band will be in concert at Feriye, a palace on the bench of the Bosphorus.
October 14 – Kalben: the new diva of Turkish indie-pop, Kalben, will be in the intimate and friendly atmosphere of the BKM Mutfak.
October 15 – Kenan Doğulu: Turkish pop star Kenan Doğulu will fill the théâtre en plein air d'Harbiye.
October 16 – Hindi Zahra: the French-Moroccan singer with a soft voice combines traditional Berber melodies with more modern sounds. She will be performing at the Zorlu PSM Studio.
October 17 – Göksel : she is one of Turkey's most prominent Turkish pop singers, she will meets her fans on the open-air stage at the théâtre en plein air d'Harbiye.
October 18 – Nosaj Thing: Californian DJ of experimental electronic music and hip-hop and producer for many rappers will be in concert at Zorlu Center PSM
October 18 – Art Ensemble Of Chicago: the avant-garde jazz band, both Afrocentric and refined, will be at the Cemal Reşit Rey Konser Salonu.
October 18 – David Mayer: the German DJ of electronic music mixing sounds and genres will be at Suma Han to mix his latest tracks.
October 19 – Betoko: the Mexican DJ known to be a resident of Ibiza's clubs will be on stage at the RX Istanbul.
October 19 – Sena Şener: Sena Şener, a young Turkish alternative songwriter, guitarist and alternative rock singer, internationally known thanks to the success of the "Feel" hit, will give a concert at the IF Performance Hall in Beşiktaş.
October 19 – Gripin: one of the most famous groups of Turkish rock who is on tour for its latest albumwill stop at the IF Performance Hall Atasehir.
October 19 – Büyük Ev Ablukada: the Turkish band of electronic music / rock with a slightly offbeat tone is in concert at the huge Volkswagen Arena.
21, 22, 23 October – Dan Costa: pianist and composer of jazz and world music from London will be in concert in Istanbul.
October 22 – Karsu: the Turkish-Dutch diva of Turkish jazz-pop, will be at the Zorlu Center PSM.
October 24 – Naxatras: the psychedelic rock band from Greece is at Zorlu Center PSM.
October 26 – Apocalyptica: the Finnish heavy metal band from Helsinki will be at the Volkswagen Arena.
October 26 – maNga: The Turkish rock and heavy metal band from Ankara has a musical style mixed with Western influences with a traditional Anatolian rock base. They will be performing at Watergarden.
October 29 – Benny Benack III: the very well known American jazzman is in concert at the Volkswagen Arena! Do not miss it!
October 30 – Lin Pesto: Lin Pesto is a Turkish DJ who takes classic Turkish pop songs and readapt them on a background of electronic music. At the Zorlu Center.
October 31 – Sinkane: the London singer mixes krautrock, progressive rock, electronica, free jazz and funk rock with the Sudanese pop. Sinkane will be at the IKSV Salon
FESTIVALS & EXHIBITIONS
Oktoberfest – from October 3 to October 6: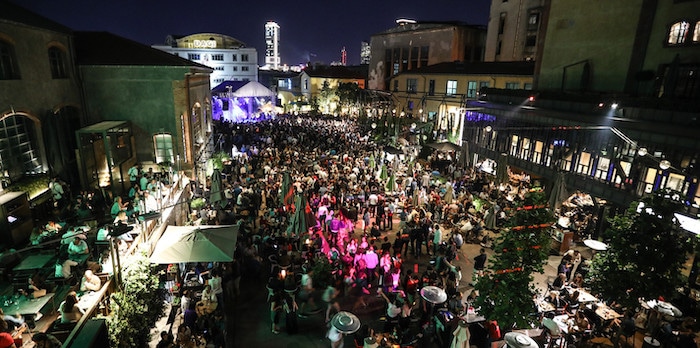 The Bomontiada Art Complex organizes a three-day beer festival in all of its bars and restaurants, especially Populist, a big brewery. On the menu, activities, beer but also small concerts and other events of all kinds. For more info: thepopulist.com.tr
Film Festival – Filmekimi – From October 4 to October 14:
The 18th edition of Filmekimi Film, will be the popular event of the month of October not to be missed! This autumn festival features international and local film screenings including the most anticipated films by moviegoers. Among the projected films announced, some have been presented in world premiere in the prestigious festivals including that of Cannes: filmekimi.iksv.org/en
29th edition of the Jazz Festival – From October 17 to 27: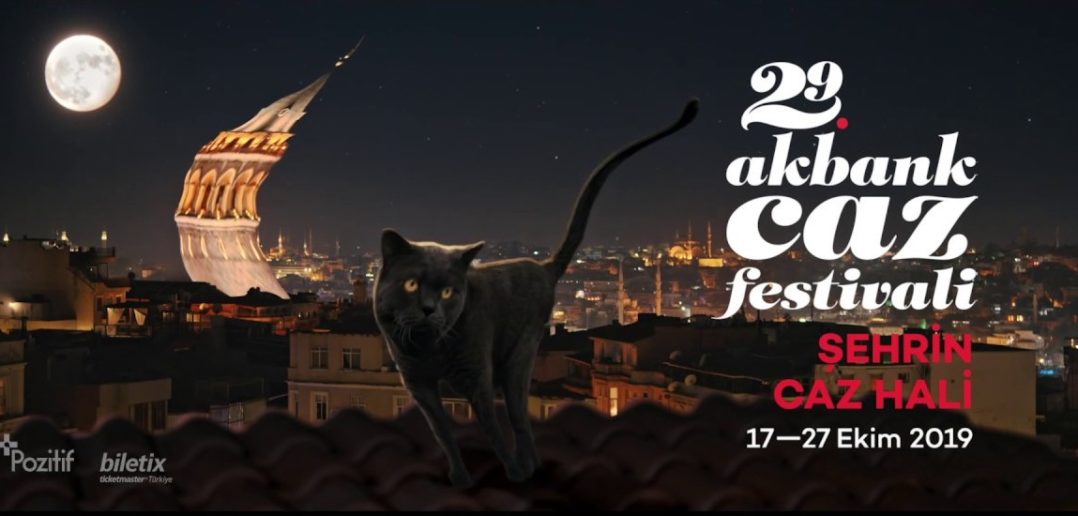 During this 29th edition of the Jazz Festival in Istanbul, more than 130 artists are on the program during these 11 days. The AkBank sponsored festival is one of Akbank's oldest cultural and artistic projects, which since its inception has supported art and artists. We will find during this Jazz Festival a rich program in color and new rhythms: http://www.biletix.com/etkinlik-grup/202946303/ISTANBUL/en
From September 14th to November 10th – Istanbul Biennale of Contemporary Art: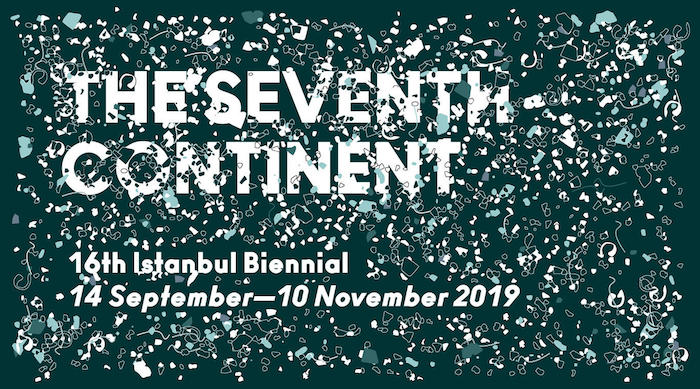 It is one of the world's most famous biennials of international contemporary art: https://bienal.iksv.org/en. The Istanbul Foundation for Culture and Arts (IKSV) has been organizing the Istanbul Biennial since 1987. Considered one of the most prestigious biennials in the world alongside Venice, São Paolo and Sydney, the Istanbul Biennale has unveiled its title of "Seventh Continent" for its 16th edition, and it is already among the unmissable artistic events of 2019. The Istanbul Biennale 2019 will be organized by Nicolas Bourriaud, director of Montpellier Contemporain in France and co-founder of the Palace Museum from Tokyo to Paris.
SPORTS
Football: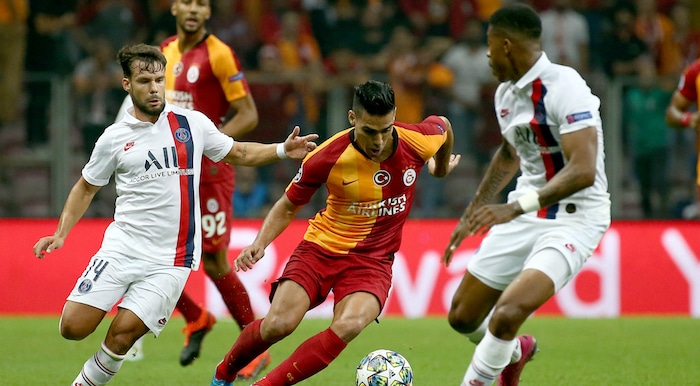 The atmosphere of the stadiums in Turkey is often explosive while remaining friendly. This year there will be some show in the league, especially with the arrival of Falcao or Nzonzi in Galatasaray who will play the Champion's League in the group of PSG or Real Madrid, some beautiful games coming then!   Here are the matches to come this month, note the derby between Galatasaray and Beşiktaş on October 27 in Beşiktaş:
Turkish League: 
October 4- Fenerbahçe VS Antalyaspor at the Şükrü Saraçoğlu stadium
October 6- Beşiktaş VS Alanyaspor at the Vodafone Park
October 18 – Galatasaray VS Sivasspor at the Türk Telekom stadium
October 26 – Fenerbahçe VS Konyaspor at the Şükrü Saraçoğlu stadium
October 27 – Beşiktaş VS Galatasaray at tjheVodafone Park
European cups:
October 22 – Galatasaray VS Real Madrid at the stade Türk Telekom
October 24 – Beşiktaş VS Braga at the Vodafone Park

 
To buy your tickets, go to Passolig.  If you want more information contact us!
For other activities that we offer in October 2019 click here!