What to do, what to see in April in Istanbul?
This month of April is particularly interesting at the cultural level, especially with the Istanbul Film Festival. You can meet moviegoers all over the city and in particular on the Istiklal Avenue of Beyoğlu. You will also find some outdoor festivals, but also the festival of tulips, exhibitions and many exciting football matches! Here is the program:
CONCERTS
April 3 – Fatih Erkoç: one of the greatest jazz singers in Turkey, composer and musician Fatih Erkoç will be at Trump Towers Mall.
April 3 – Birsen Tezer: the jazz singer will be in concert at Babylon.
April 4 – Cuban Evening: Iris Maria Guarnaluse, a Cuban singer will be at Moda Kayıkhane after many concerts in Latin America.
April 4 – Ediz Hafizoğlu: Ediz Hafızoğlu, one of the most successful drummers on the local jazz scene, will perform at Touché, the new hall of Zorlu PSM.
April 5 – Şebnem Ferah: the local rock music diva, Şebnem Ferah, will be on stage at Zorlu PSM.
April 5 – Alice Phoebe Lou: the singer-songwriter of South African descent, originally from Berlin and nourishing her soul with folk, jazz and independent blues, will be on the stage of Salon IKSV.
April 5 – Lara Di Lara: one of the most remarkable voices of Turkish alternative music, Lara Di Lara, will be featured in Touché.
April 6 – Discolog: the Turkish DJ mixing old Turkish songs on electro will be at Mecra in Kadiköy!
April 6 – Abstra feat. Peter Brötzmann: ABSTRA is known for giving improvised concerts while cultivating avant-garde jazz and free music elements, accompanied by saxophonist and clarinetist Peter Brötzmann. In Borusan Müzik Evi!
April 6 – Duman: Turkey's best-known rock band, Duman, will be on stage at IF Beşiktaş for a concert not to be missed!
April 11 – Freddie Mercury Show: the Queen Tribute group will be at Kadıköy's Dorock XL accompanied by A Kind of Vision, the lead singer has left a big impact on the audience during his last performances. Do not miss it if you're a fan of Freddie Mercury!
April 8 to 13 – Istanbul GG International Guitar Festival: the first GG International Guitar Festival in Istanbul, to be held from April 8 to 13, will bring together guitar virtuosos like Ricardo Moyano, Cenk Erdoğan and Reentko Driks in Aynalı Geçit.
April 10 – Sertab's Musical: UNIQ Istanbul, one of Istanbul's most important cultural and artistic centers, takes art lovers on a journey back in time with the musical of Sertab Erener, a Turkish pop star. The choreography and staging of "Sertab's Musical" is performed by Beyhan Murphy. A show not to miss at UNIQ Hall.
April 11 – Yemen Blues: Based on the vision of singer Ravid Kahalani, Yemen Blues' original music mixes influences from Yemen and West Africa to contemporary rhythms ranging from funk to mambo and the soul of old songs traditional products of the region. Yemen Blues will be at Zorlu PSM.
April 12 – Kazy Lambist: the new phenomenon of electro, the French Kazy Lambist having dazzled the crowd with his immersive show at the MIX Festival, will be at Zorlu Studio!
April 12 – Minifesto / Acid Pauli: DJ Acid Pauli, known for his psychedelic sounds and a regular at Istanbul concerts will be on the turntables at Zorlu PSM.
April 13 – Ara Malikian: the Lebanese-Spanish violinist of Armenian origin and acclaimed worldwide for his talent will fill the VW Arena. Malikian has assimilated the music of other cultures such as the Middle East, Central Europe (gypsy and klezmer), Argentina (tango) or Spain (flamenco), inspired by the Spanish musician Paco de Lucía. Not to miss!
April 13 – Ceylan Ertem: one of the great names of Turkish alternative music, Ceylan Ertem, will be on stage at Moda Kayıkhane.
April 16, 17 – Jakuzi: the Turkish group of nu-disco / indie-rock, in the style comparable to English Metronomy, is in concert at the Salon IKSV for the launch of their highly anticipated album, Hata Payı.
April 17 – Flapper Swing: the quintet following the footsteps of the famous French jazz artist Django Reinhardt and the New Orleans expat Sidney Bechet is in concert at the Nardis Jazz Club.
April 17 – Adamlar: the indie-rock band is one of the most dynamic bands on the Turkish alternative music scene. At Babylon.
April 18 – Korhan Futacı: the saxophonist, singer, songwriter and producer from Istanbul will be on the stage of Zorlu PSM.
April 19 – Ezhel: the most famous young rapper from Turkey, known not only for his music but also because he made prison last year for his texts having no more to the government is to Dasdas in Kadıköy.
April 19 – Mike Stern Band: the magnificent group of jazz virtuosos Dave Weckl, Tom Kennedy, Bob Malach and led by jazz fusion guitarist Mike Stern and accompanied by renowned saxophonist Bob Franceschini, will be at Zorlu PSM
April 20 – Seafret: the British indie-pop duo of singer Jack Sedman and guitarist Harry Draper will meet Turkish audiences for the second time in Salon IKSV
April 21 – Tyga: the American rap star is at Masquerade Club, the athmosphere will surely ignite!
April 23 – Khontkar: one of the new stars of Turkish rap, Khontkar will be in concert at IF Beşiktaş.
April 24 – Maya Andrade: the Cape Verdean singer of Cuban origin has conquered an impressive number of listeners since the release of her first album, Navega in 2006. She will be on stage at CRR Concert Hall.
April 25 – No Blues: considered as the founder of Arabicana music, NO BLUES will be in Istanbul for the first time in Moda Kayıkhane.
April 26 – Thug Life – Hip Hop & R&B Party v.9: this is the rendezvous of hip-hop fans, the Thug Life party is Zorlu PSM for its ninth edition, the DJs will make you dance on the best of the world!
April 26, 27, 28 – Altin Gün: released in May 2017 on the Swiss label Bongo Joe, their first single pays tribute to the seething Istanbul scene of the 70s, which merged the vague Western psyche and the traditional music of Turkey. The group is currently preparing the release of its second album, Gece, on April 26. We will meet Altın Gün at the Salon on April 26th, 27th and 28th to listen to the songs of their last live album before everyone else and enjoy three consecutive nights of extremely enjoyable music. Altın Gün will be at Salon IKSV
April 27 – Enrico Macias: once again, Istanbul will be influenced by the music of Enrico Macias. The French musician and singer will be in concert at Zorlu PSM.
FESTIVALS & SHOWS
April 1 to 30: Istanbul Tulip Festival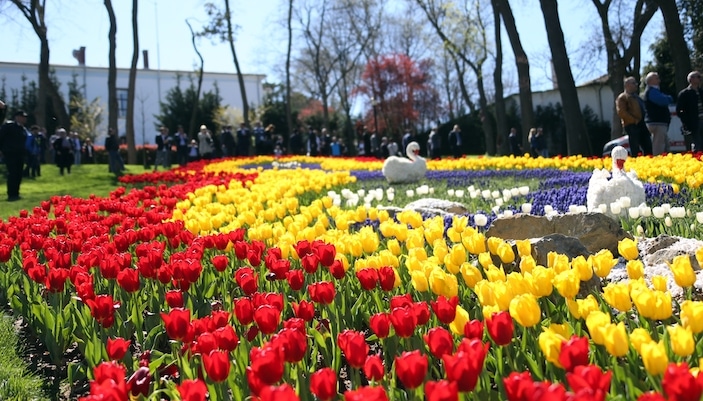 The tulip is the emblem of the city of Istanbul, for the record, although it is often thought that the tulip comes from Holland, it was exported by the Turks in Europe during the Ottoman Empire and constitutes elsewhere the symbol of the sultans. You will find many representations in the works of art of the Ottoman period. It is today the symbol of the municipality of Istanbul. To pay homage to this sacred flower, the municipality has been organizing this festival for 12 years now, during which the city, and more particularly the parks, is adorned with tulips. In 2014 20 million bulbs of 211 different varieties were planted and maintained by hand. The festival takes place in the majority of the parks of the city. Our favorites are Emirgan Park with more than 2 million tulips, located north of the Bosphorus, and Yildiz Park with 800,000 tulips located between Besiktas and Ortakoy.
April 6 – "24 Kitchen, the tastes of the world at Feriye Palace"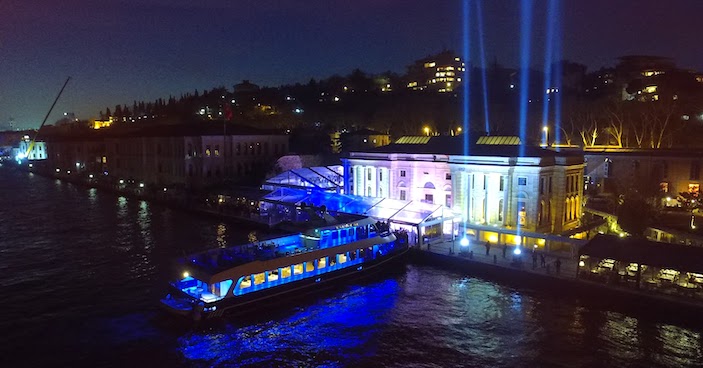 the magnificent Feriye palace on the banks of the Bosphorus with the kitchen chain Kitchen 24 offers a festival of world cuisine this Saturday, April 6th. Several stalls will offer different cuisines made by chefs from different horizons. An appointment for all gourmets: www.24kitchen.com.tr
From April 5th to 16th – Istanbul Film Festival:
Since 1982 the International Film Festival of Istanbul is the biggest film festival in Turkey. It offers a wide selection of international films as well as recent Turkish film productions. The festival helps the development of the sector in Turkey and earns fame from year to year. For information, Turkey has become very competitive in the audiovisual sector, it is notably the second largest exporter of TV series in the world in terms of volume and revenues after the United States. To find out more visit the official festival website: film.iksv.org
From April 25th to June 1st: Zorlu PSM Jazz Festival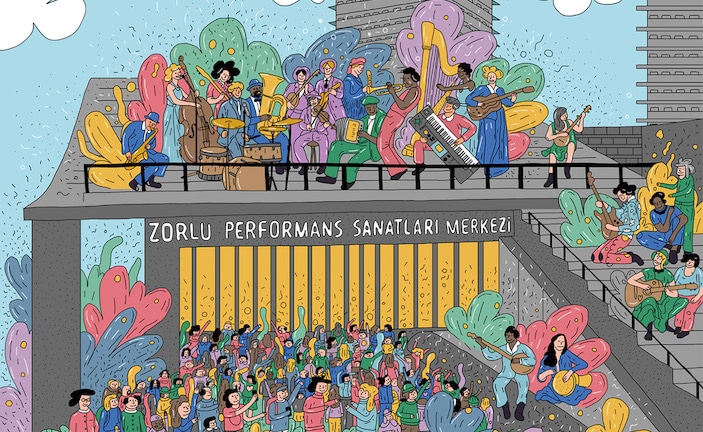 The festival program includes blues, electronics, world, funk, indie, classical, pop and rock music under the roof of jazz. Among the guests of the third edition of this five-week festival, guitarist John McLaughlin & 4th Dimension will participate in the opening day. Strongly inspired by Indian music, McLaughlin mixes jazz and flamenco. He is the creator of wild solos with fuzzy tones and bold, unpredictable and complex melodies.
Winner of the Grammy Award for Best Improvisation Jazz Solo last year, McLaughlin collaborated with Al Di Meola, Paco Lucia, Carlos Santana and Indian tabla master Zakir Hussein. The French Enrico Macias will enter the scene on April 27. Macias, who has written hundreds of songs over the course of his 50-year-old musical career, has written his golden name in Turkish pop history with works translated into Turkish.
Another guest, the Ukrainian musician Estas Tonne, virtuoso guitarist of world renown, describes his practice as a kind of yoga of the guitar. For more info: http://www.zorlupsm.com/en/calendar?types=9
April 27 – Holifest: Life Park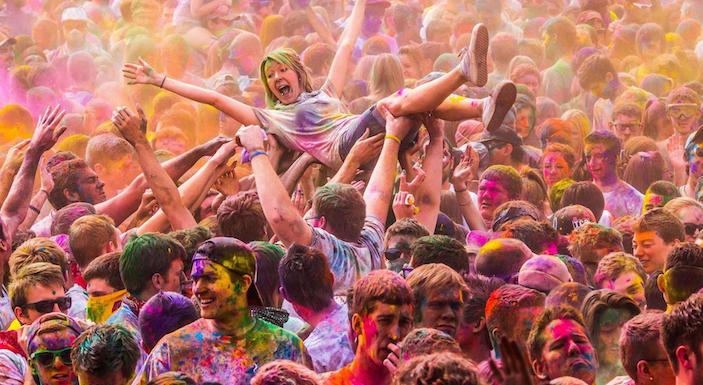 Holifest, the largest festival of traditional Indian culture where participants spray paint is celebrated every year in more than 50 countries around the world. The first edition in Turkey was in Istanbul with the participation of 5000 people in April 2016. Holifest Istanbul will be with you again this year at Life Park for a program worth the trip!
April 27 & 28 – Street Festival:
On April 27th & 28th the Küçükçiftlik Park will host the "street festival" of this spring 2019, this festival will welcome many famous artists in Turkey like Yasemin Mori, Selda Balcan, Göksel, but also a space dedicated to street-food and workshops of all kinds. More about sokakfest.com. At Küçükçiftlik Park
April 28 – 101 Tastes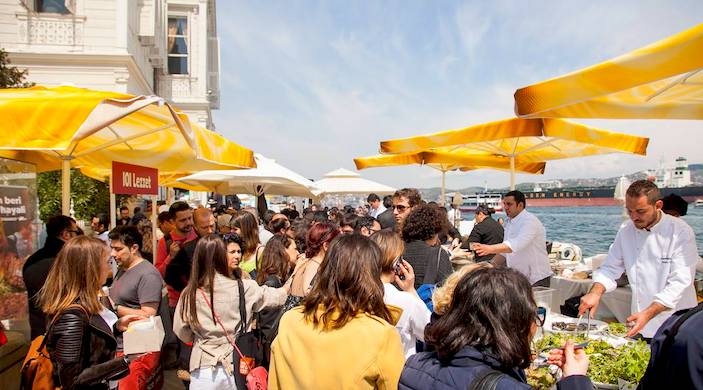 Timeout magazine organizes a festival of gastronomy every year at Esma Sultan Yalısı, a beautiful event venue in Ortakoy on the Bosphorus. On the menu you will find dozens of stalls restaurants in the city come to taste local delicacies and elsewhere. The festival takes place on April 24 at Esma Sultan Yalısı, more information on: www.101istanbullezzeti.com
Until June 17 – Alice – The musical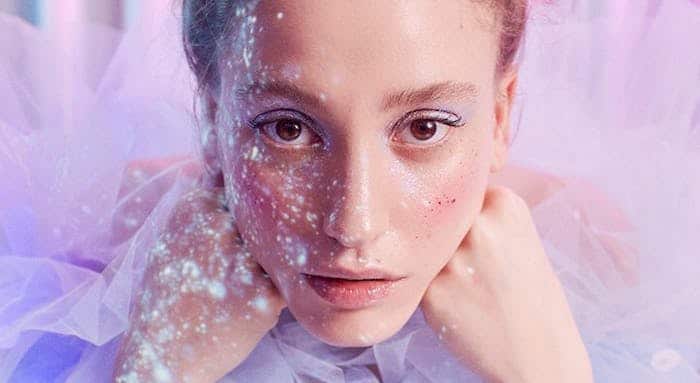 Lewis Carroll's classic "Alice in Wonderland" has become a literary icon in no time and has been translated into more than 174 languages so far! Alice will be performed by Serenay Sarıkaya as Alice, Ezgi Mola as queen, Enis Arıkan as rabbit, Şükrü Özyıldız as Madhatter, İbrahim Selim as king and Merve Dizdar as cat. The Zorlu PSM will host Alice in collaboration with BKM and ID. ALICE will be the show of the year with its powerful comedians, immersive visual effects, scenic production and unique costumes! Do not miss!
EXHIBITIONS
Until June 9th Mihri: A Painter Immigrated Modern Times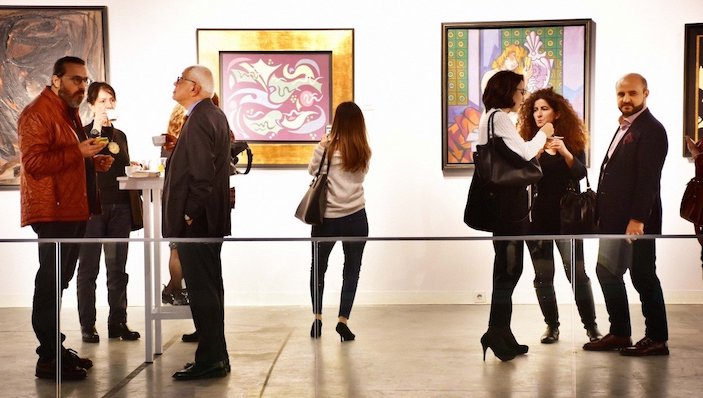 The portraitist Mihri (1885-1954) established herself as a significant figure in the social change of her time by advocating the founding of the Academy of Fine Arts for Women in the Ottoman Empire at the age of twenty-nine. years. However, she is barely mentioned in the historiography of Turkish art since she spent much of her life abroad. As the artist moved farther and farther away from his home country and little scholarly research had been done on his history, some details about "Mihri Rasim" or "Mihri Müşfik" still do not been thinned. Mihri: a migrant painter of modern times highlights the way of life and identity rebuilt by Mihri in harmony with the social and intellectual climate of the countries where she settled successively. The exhibition also highlights artists' influence on modernization processes by providing insights into the cultural environment of the time and the first students of the Academy of Fine Arts for Women.
https://saltonline.org/en/1956/mihri-a-migrant-painter-of-modern-times?home
SPORTS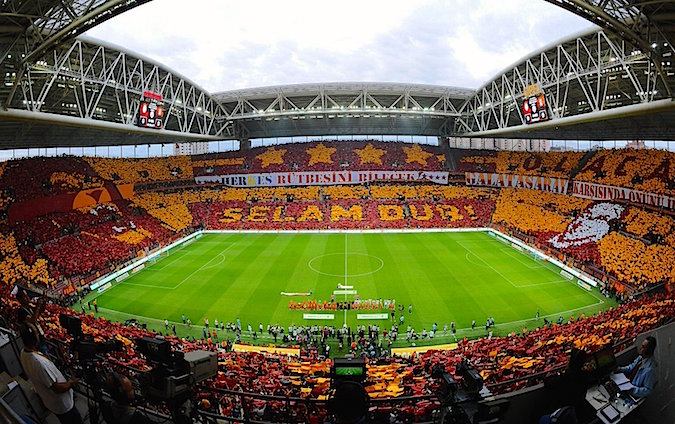 Football: The atmosphere of the stadiums in Turkey is often explosive while remaining good-natured. This year the Turkish league has seen many quality players arrive and especially many French players. Here are the matches to come in this last part of the Turkish Championship:
April 6: Galatasaray VS Yeni Malatyaspor at the Türk Telekom stadium
April 13: Beşiktaş VS Başakşehir at Vodafone Park
April 14: Fenerbahçe VS Osmanlıspor at Şükrü Saraçoğlu stadium
April 20: Galatasaray VS Kayserispor at the Türk Telekom stadium
April 27: Fenerbahçe VS Trabzonspor at Şükrü Saraçoğlu stadium
April 28: Beşiktaş VS Ankaragücü at Vodafone Park
To buy your tickets, go to Passolig. If you want more information contact us!
For other activities that we offer in April 2019 click

here!