What to do, what to see in May in Istanbul?
This month of May is particularly interesting on a cultural level, it includes the Istanbul jazz festival organized by the Zorlu center, you will also find some outdoor festivals, but also the festival of photography, exhibitions and the end of the football season that will be unbelievable! Here is the program:
CONCERTS
May 1 – Kaan Tangöze: Kaan Tangöze, the singer of Duman, Turkey's best-known rock band, will be solo on the stage of the Kadikoy Sahne.
May 2 – Madeleine Peyroux: the American jazz singer is one of the most prestigious singers of her generation, her voice slightly hoarse, both nonchalant and intimate, is reminiscent of that of Billie Holiday. In Zorlu PSM.
May 2 – Dead Combo: mixing melodious Portuguese folk music Fado, Ennio Morricone's Spaghetti Western compositions, one of the most famous musicians of twentieth century cinema, avant-garde jazz, folk, blues and musical elements with a twist African, Dead Combo, the group formed in 200, will be in Zorlu PSM.
May 3 – Morcheeba: a journey of regeneration filled with passion led by the charismatic singer Sky Edwards. Morcheeba debuted in London in the 1990s, at a time when hurricane Trip Hop had changed the course of popular music by mixing various musical genres such as soul, dub, ambient, hip hop and the breakbeat. He will be at Zorlu PSM.
May 3 – Teoman: the singer Teoman is one of the most important voices of the Turkish rock music, he will be performing at DasDas.
May 3 – Kikagaku Moyo: the Japanese group perfectly combining psychedelic rock and traditional Indian melodies as well as acid-folk is Salon IKSV!
May 4 – Dolu Kadehi Ters Tut: emerging artists from the Turkish alternative music scene will give a concert at IF Beşiktaş.
May 8 – Arthur H: the famous French musician will be in Istanbul with his album "Amour chien fou!" in Dada Salon Kabarett, an extraordinary showroom by Okan Bayülgen, a Turkish star host.
May 9 – Portico Quartet: nominated for the Mercury Prize with their first album, the group based in London stages the jazz of the future at %100 Studio.
May 9 – İlhan Erşahin: often seen as one of the best Turkish saxophonists, Ilhan Erşahin is also a jazz ambassador in the world, he owns two jazz clubs, Nublu, one in New York and one in Istanbul. He will be in concert nominated for the Mercury Prize with their first album, the group based in London will stage the jazz of the future at Zorlu PSM as part of the jazz festival.
May 9 – Myrkur: Folkesange – Zorlu Platinum: the Danish black metal band Myrkur will perform at Turkcell Platinum Stageon May 9! Danish musician and actress Amelie Brunn has released 3 albums (including one live), 2 EP and 6 singles, with her black metal / dark folk project Myrkur, which she launched in 2014.
May 9 – Christian Löffler (Live): he is one of the most prominent musicians in experimental techno in recent years … Leading German musician, producer and DJ Christian Löffler uses his exceptional talent to stimulate feelings and create unprecedented soundscapes. He will be at %100 Studio.
May 10 – Adamlar – Dorock XL Kadıköy: Adamlar is a band that mixes different genres such as hip-hop, blues and rock with Turkish tunes, he will be in concert at Dorock XLin Kadıköy.
May 10 – Maceo Plex: the Cuban star of electro, the famous Maceo Plex will be behind the turntables of Zorlu PSM!
May 10 – Kalben: the star of Turkish indie-rock is in concert at Moda Kayıkhane, not to be missed for a beautiful musical discovery.
May 11 – Büyük Ev Ablukada: the rock / electronics band with funky and catchy rhythms will be at IF Beşiktaş.
May 11 – Yeol Eum Son: the pianist with music as sensitive, emotional as powerful, Yeol Eum gives frequent performances in solo and in chamber music around the world. She will be on stage at The Seed,the beautiful hall of the Sakip Sabanci Museum.
May 11 – Papooz: the Parisian group of "tropical garage" composed of Ulysse Cotin and Armand Penicaut associates the palm fragrances of tropical climates with the aesthetics of the garage in their music. They will be at Salon IKSV.
May 11 – Pentagram: the legendary group of Turkish heavy-metal will be at Dorock XLin Kadıköy!
May 12 – Fazıl Say:the virtuoso Turkish pianist, who has a habit of filling entire stadiums and has been controversial in his last years for his anti-government stances, will be Zorlu PSM.
May 14 – Kerem Görsev: the jazzman being considered one of the best Turkish musicians will be on the stage of Zorlu PSM accompanied by his musicians.
May 14 – Fabrika Night: She Past Away, Selofan, Tango Mangalore: ready for their first concert in Istanbul after three years; one of the most prominent names in the Turkish musical scene, She Past Away, the Greek gothic-punk duo Selofan and the Athenian Tango Mangalore project will be at Studio for "Fabrika Night" on May 14th!
May 16 – Sascha Goetzel: the Austrian conductor, artistic director and chief conductor of the Borusan Philharmonic Orchestra will be Lütfi Kırdar Auditorium, to celebrate his 10 years in Turkey.
May 16 – Pink Martini: the world famous music group, especially for their song "Sympathetic (je ne veux pas travailler)" will fill the VW Arena!
May 16 – Stanpolites Project Meets Okay Temiz: the musicians of the Stanpolis project, Evrim Demirel, Andreas Metzler and Riccardo Marenghi, from different countries and crossing each other in Istanbul, produce strong, energetic and touching works, as well as eclectic timbres. They will be on the stage of Touché at Zorlu PSMaccompanied by Okay Temiz, one of the biggest names in Turkish jazz.
May 16 – Michelle Gurevich: Canadian singer-songwriter, also known by her former stage name Chinawoman, will be on stage %100 Studio. Michelle Gurevich's music is influenced by her Russian heritage and has been described as slow-rock and pop-lo-fi.
May 17 – Stavroz: Stavroz is a duo of Belgian music with a unique sound, they manage to breathe jazz, gypsy and swing with electronic elements. In Zorlu PSM.
May 17 – Gaye Su Akyol: the Turkish indie pop singer is in concert at Salon IKSV.
May 17 – Duman: Turkey's best known rock band, Duman, will be on stage of Dorock XLfor a concert not to be missed!
May 18 – Light in Babylon: Light in Babylon is an example of the multicultural and alternative scene of the Middle East. They will be at IF Beşiktaş.
May 22 – Geeva Flava & Bidar: Geeva, a group formed in Istanbul, tells progressive stories of people and places through jazz, rock and folk. They will be on stage at Touchéfollowed by Bidar, a Turkish singer of jazz, funk, soul and R & B.
May 22 – Kamaal Wiliams: the contemporary English jazz musician giving great importance to rhythm and percussion will be at %100 Studio.
May 22 – The Freddie Mercury Show: the Queen Tribute group will be at Moda Kayıkhane from Beşiktaş accompanied by A Kind of Vision, the lead singer has left a big impact on the audience during his last performances. Do not miss it if you're a fan of Freddie Mercury!
May 23 – Fatih Erkoç:Fatih Erkoç, a well-known musician of the Turkish pop and jazz scene, will be on theTrump Towers Mall.
May 24 – Can Gox: Can Gox, one of Turkey's most famous and original DJs, will be performing at Dorock XL Kadıköy.
May 25 – Göksel: Göksel, one of the most important Turkish pop singers, meets her fans on stage in Dorock XL Kadıköy.
May 29 – Ayhan Sicimoğlu & Latin All Stars: Ayhan Sicimoğlu, a musician known for his pop, funk and Latin music, will be in Zorlu PSM.
May 31 – Evrencan Gündüz: the new prince of Turkish indie-rock is in concert at Moda Kayıkhane.
FESTIVALS
May 3 to 12 – Photography Festival: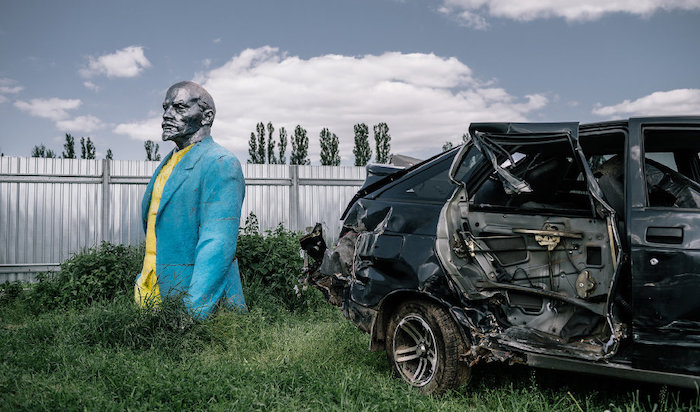 The magnificent art complex that was before a beer factory, Bomontiada, hosts an international photography festival from May 3 to 12, 2019. The program includes photo exhibitions from all around the world, but also workshops, conferences and even screenings in open air. For more info: 212photographyfestival.com.
From April 25 to June 1: Zorlu PSM Jazz Festival: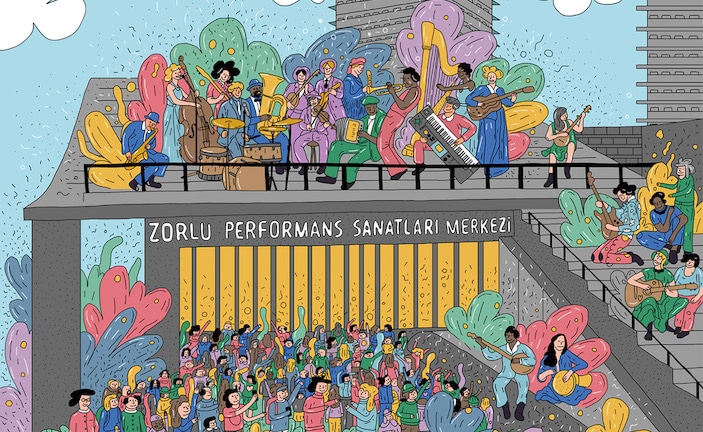 The festival program includes blues, electronics, world, funk, indie, classical, pop and rock music under the roof of jazz music. Among the guests of the third edition of this five-week festival, guitarist John McLaughlin & 4th Dimension will participate in the opening day. Strongly inspired by Indian music, McLaughlin mixes jazz and flamenco. He is the creator of wild solos with fuzzy tones and bold, unpredictable and complex melodies.
Winner of the Grammy Award for Best Improvisation Jazz Solo last year, McLaughlin collaborated with Al Di Meola, Paco Lucia, Carlos Santana and Indian tabla master Zakir Hussein. The French Enrico Macias will enter the scene on April 27. Macias, who has written hundreds of songs over the course of his 50-year-old musical career, has written his golden name in Turkish pop history with works translated into Turkish.
Another guest, the Ukrainian musician Estas Tonne, virtuoso guitarist of world renown, describes his practice as a kind of yoga of the guitar. For more info:
http://www.zorlupsm.com/en/calendar?types=9
Until June 17 – Alice – The musical: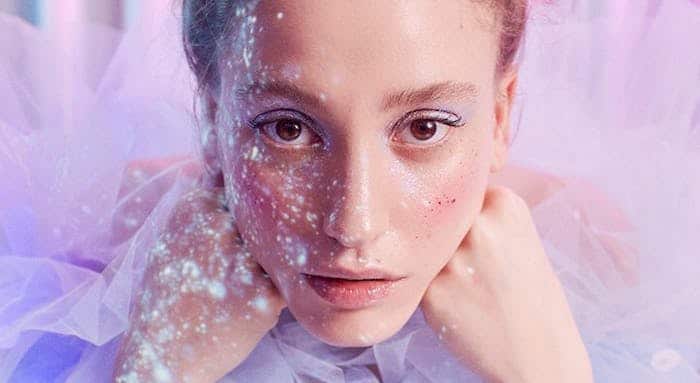 Lewis Carroll's classic "Alice in Wonderland" has become a literary icon in no time and has been translated into more than 174 languages so far! Alice will be performed by Serenay Sarıkaya as Alice, Ezgi Mola as queen, Enis Arıkan as rabbit, Şükrü Özyıldız as Madhatter, İbrahim Selim as king and Merve Dizdar as cat. Zorlu PSM will host Alice in collaboration with BKM and ID. ALICE will be the show of the year with its powerful comedians, immersive visual effects, scenic production and unique costumes! Do not miss!
EXHIBITIONS
Ara Güler Aphrodisias: Ara Güler Museum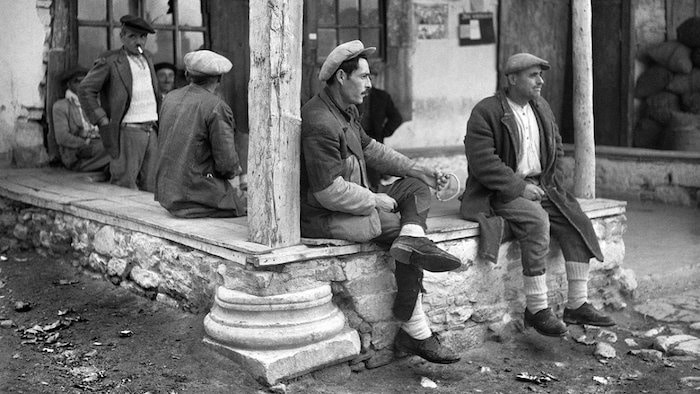 The Ara Güler Museum, which has just opened in Bomontiada, presents the emblematic work of the legendary Turkish-Armenian photographer Ara Güler, nicknamed "the eye of Istanbul", and being one of the greatest photographer of the twentieth century. The museum team, which consists of several rotating exhibitions, lists Güler's numerous archives here, while planning to transform his long-standing studio, the Güler apartment in Beyoğlu, into a permanent museum. Do not miss! For more info:aragulermuzesi.com
Until June 9th Mihri: An Immigrant Painter Of Modern Times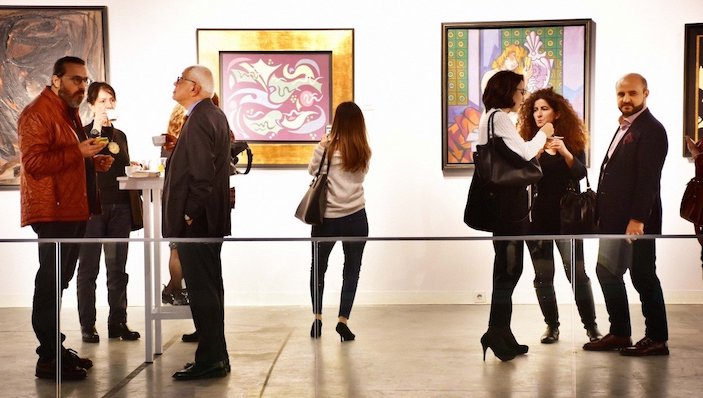 The portraitist Mihri (1885-1954) established herself as a significant figure in the social change of her time by advocating the founding of the Academy of Fine Arts for Women in the Ottoman Empire at the age of twenty-nine. years. However, she is barely mentioned in the historiography of Turkish art since she spent much of her life abroad. As the artist moved farther and farther away from his home country and little scholarly research had been done on his history, some details about "Mihri Rasim" or "Mihri Müşfik" still do not been thinned. Mihri: a migrant painter of modern times highlights the way of life and identity rebuilt by Mihri in harmony with the social and intellectual climate of the countries where she settled successively. The exhibition also highlights artists' influence on modernization processes by providing insights into the cultural environment of the time and the first students of the Academy of Fine Arts for Women. More info on saltonline.org
SPORTS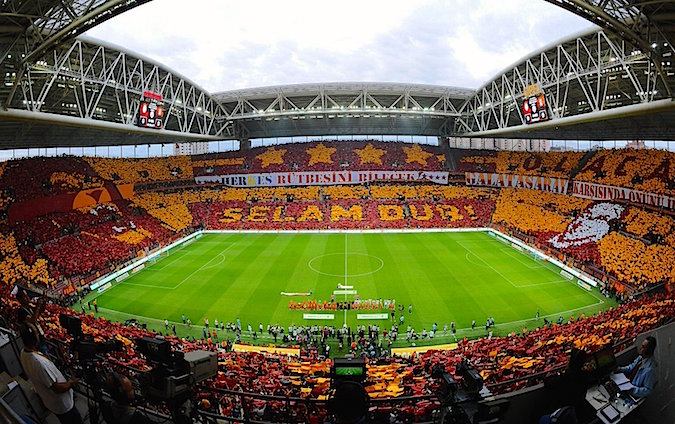 Football: the atmosphere of stadiums in Turkey is often explosive while remaining good-natured. This year the end of the championship is very close, especially between the first 3 teams of the Turkish league, the lions of Galatasaray, Başakşehir (a club being the showroom of the AKP government) and the eagles of Beşiktaş! May the best win, do not miss the clash between Galatasaray and Başakşehir on May 19th!
May 11 – Fenerbahçe VS Akhisar at Şükrü Saraçoğlu stadium
May 12 – Başakşehir VS MKE Ankaragücü at the Fatih Terim stadium
May 13 – Beşiktaş VS Alanyaspor at Vodafone Park
May 19 – Galatasaray VS Başakşehir at Türk Telekom Arena
May 26 – Beşiktaş VS Kasımpaşa at Vodafone Park
May 26 – Fenerbahçe VS Antalyaspor at Şükrü Saraçoğlu stadium
To buy your tickets, go to Passolig. If you want more information contact us!
For other activities that we offer in May 2019 click here!