What to do, what to see in July in Istanbul?
The month of July really marks the beginning of summer: Istanbul's residents are on holiday, some on the seaside cities of Turkey, such as Bodrum or Antalya. However, concerts, festivals, and other events still take place. Here is the summary of the cultural agenda in July 2019 in Istanbul, do not miss the big festivals of electronic music!
CONCERTS
July 1st – Loreena McKennitt: the "Eklektik Kelt" singer from Canada, with over 15 million albums sold around the world, performs at the Volkswagen Arena in Istanbul. Her latest album, Lost Souls, condensed with traditional Swedish, Oriental and Flamenco music, and is a real musical journey.
July 4th – Freddie Mercury Show: the Queen Tribute group will be at Kadıköy's Dorock XL accompanied by A Kind of Vision. The lead singer has left a big impact on the audience during his last performances. Do not miss it if you're a fan of Freddie Mercury!
July 4th – Gece Gezmesi: Night Out (Gece ​​Gesmesi) is an event organized by the Istanbul Jazz Festival in various places in Kadıköy, Moda, and Yeldeğirmeni on the Asian side of the city. From 8 pm to 1 am Istanbul groups and international jazz artists will perform on various stages in these areas.
July 4th– mor ve ötesi: the Turkish alternative rock band, considered as one of the best local rock bands of all times is performing at Eşref Denizhan Open Air Theater
July 4th– Bossy: the famous Turkish rapper will perform on the stage of IF Beşiktaş.
July 5th – Rey & Kjavik: the German electronic music group to perform at the %100 Studio in Beşiktaş
July 5th – Kalben: The indie-rock Turkish star is performing at Kadıköy Sahne. A beautiful and not to be missed musical discovery!
July 5th – Hey! Douglas: considered as one of the best underground DJs in Turkey, he continues his tour of oriental electro concerts. He will mix on the stage of IF Beşiktaş
July 6th– Sertab Erener – Elektrik Akustik: Sertab Erener is one of the most famous pop singers in Turkey and also a recognized soprano; she won Eurovision in 2003 with the song: Everyway that I Can. She will be at the Harbiye open-air theater
July 6th – Karsu: the so-called Turkish Norah Jones, native of Holland and recognized in her two countries, will perform at the Aya İrini Müzesi, the magnificent church on the grounds of Topkapi Palace. His voice is worth the experience!
July 6th– Cem Adrian : Moda Kayıkhane: Turkish singer and songwriter, known for his very special voice, is on stage at Moda Kayıkhane
July 6th – Kölsch : %100 Studio: the Danish DJ, known for his remixes of "A Sky Full of Stars" and "Hell to Liars" is at the %100 Studio in Beşiktaş! July 10th – Yalın : The popular Turkish pop singer in Turkey will perform at the Harbiye open-air theater
July 10th– Ozbi & Gülce Duru : IF Beşiktaş: The Turkish duo of oriental rap and melodious will be in concert on the stage of IF Beşiktaş
July 10th– Birsen Tezer: The jazz singer will be performing at the Sanat Performance Open Air Theater.
July 12th – Göksel: Göksel, one of the most important Turkish pop singers, meets her fans on the outdoor stage of Vadistanbul.
July 13th – Athena: the stars of Turkish rock/ska will be on the outdoor stage of Vadistanbul for a not to be missed concert !
July 13th – Adamlar: the indie-rock band is one of the most dynamic groups of the Turkish alternative music scene, they will give be on stage at IF Ataşehir.
July 17th– Kevin Morby (Solo): The folk-indie rock singer and songwriter is in Istanbul, on the stage of the Salon İKSV!
July 17th– Fazıl Say: The virtuoso Turkish pianist who used to fill entire stadiums and who was controversial in his last years for his anti-government stances will be at the outdoor theater of Eşref Denizhan
July 17th– Kenan Doğulu:The Turkish pop star Kenan Doğulu will perform at the Harbiye open-air theater
July 26th – Kaan Tangöze: Kaan Tangöze, the lead singer of Duman, Turkey's best-known rock band, will give a solo performance at the Sanat Performance outdoor theater scene July 26th – MFÖ : Vadi Açıkhava : Mazhar-Fuat-Özkan, the Turkish rock group with millions of albums sold, will be performing at the outdoor theater of Vadistanbul. This event is a good chance to discover one of the most popular musical styles in the country.
July 27th– Pinhani: the Turkish rock band is at the Dorock XL for the launching of their new album.
FESTIVALS
June 29th to July 18th – Istanbul Jazz Festival: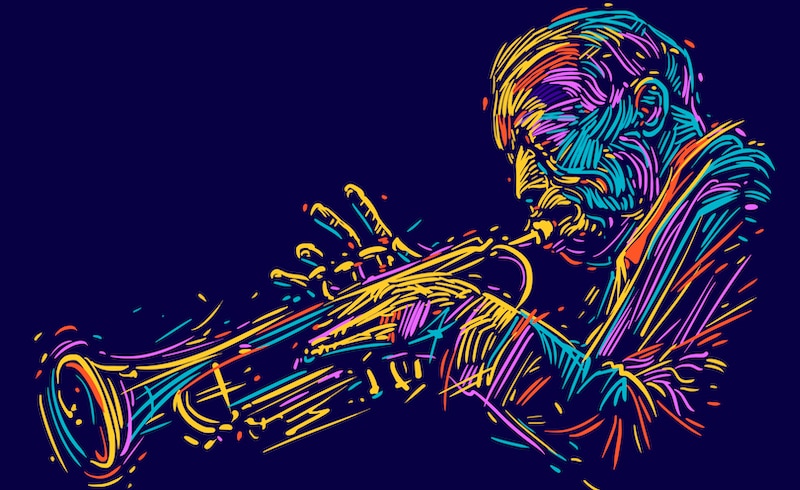 Organized by the Istanbul Culture and Arts Foundation (IKSV) and sponsored by Garanti Bank, the Istanbul Jazz Festival celebrates its 26th anniversary in 2018.The 26th edition of the Istanbul Jazz Festival will host more than 250 Turkish and international musicians, and will offer around fifty concerts in various places of Istanbul. The program includes various performances of jazz, funk, world music, blues and rock. Kamasi Washington, Michael League, Aydın Esen and José James are among the guests of this year's edition. For more info: İstanbul Caz Festivali – İKSV
July 3th– Electric Playground: Marshmello: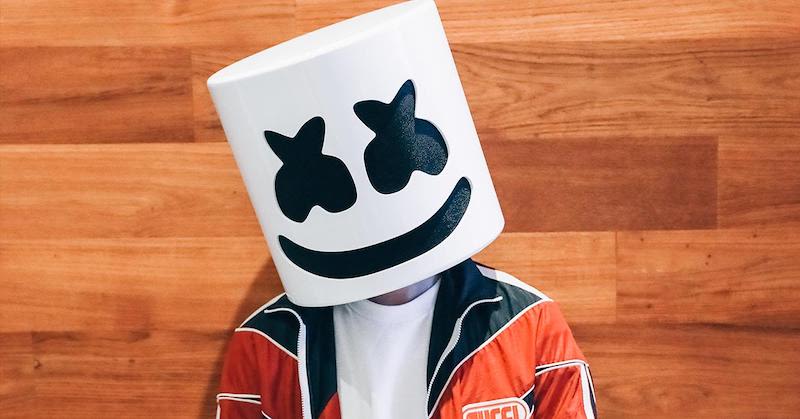 After gathering artists such as The Chainsmokers, Lost Frequencies and Mahmut Orhan last year, the Electric Playground festival is coming back to Istanbul at the KüçükÇiftlik Park for a second edition! On the program: Marshmello, Kungs, Burak Yeter and many others … For more informations: Electric Playground: Marshmello & Kungs.
July 8th – Greenify Festival:
The 3rd edition of the Greenify Festival is taking place this year at KüçükÇiftlik! The program is once again very colorful: the American Macy Gray, Turkish indie music stars Yüzyüzeyken Konuşuruz, Jakuzi, Palmiyeler and Dj Hakan Tamar are expected on stage. For more informations: Greenify 2019
July 20th– One Love Festival 15: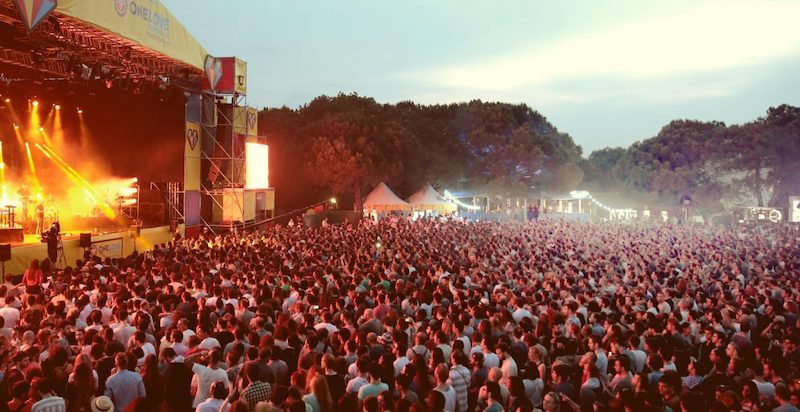 The 15th edition of One Love Festival takes place this year on a day at Parkorman and at the Volkswagen Arena. A great program is expected, including The Blaze, Ezhel, Büyük Ev Ablukada, Oh Land, and many others. For more informations : One Love Festival 15
July 18th to July 21th – Milyon Fest:
The first edition of Istanbul's largest outdoor festival will welcome more than 40 musicians in 4 days on 2 different stages at Milyon Beach Kilyos. It is sponsored by Yüzdeyüz Müzik ve eğlence and Redbull. This is the opportunity to spend 4 days having fun on the beach, with sand, sea, sun, and good music! For more informations: MilyonFest İstanbul 2019
July 26thto July 28th– Big Burn İstanbul 2019: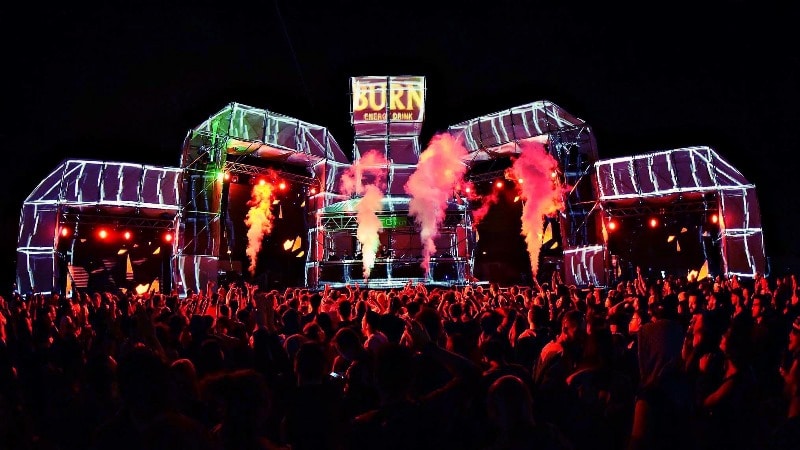 It is one of the most expected festivals of the summer! The third edition of the Big Burn festival will bring together more than 100 DJs and producers and will be held in Woodyville in Şile on July 26th, 27th and 28th. Among the DJs present, we can name Clapton, Joachim Pastor (live), N'TO (live), Stephan Bodzin, Woralks, and many others…For more informations : Big Burn Istanbul 2019
EXHIBITIONS
Until September 21st – Aralıktan Bakmak: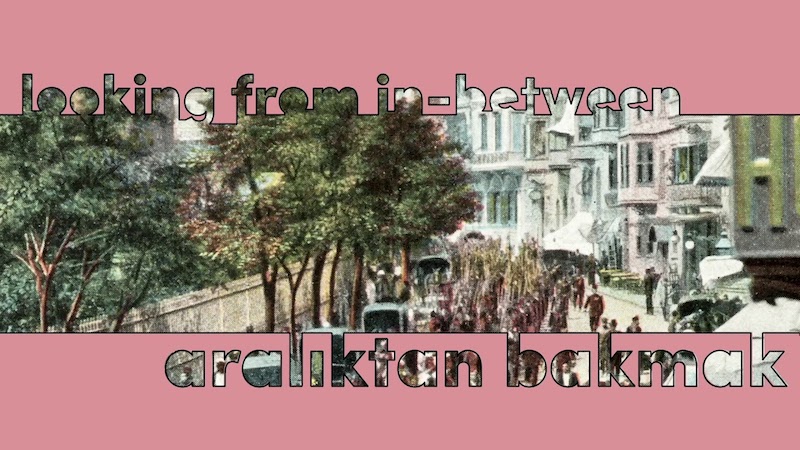 This exhibition, organized by the Istanbul Research Institute (İstanbul Araştırmaları Enstitüsü) gives us a global vision of the evolution of the Pera district throughout the 19th century.
Until August 25th – Anne, Anneler ("Mother, Mothers …"):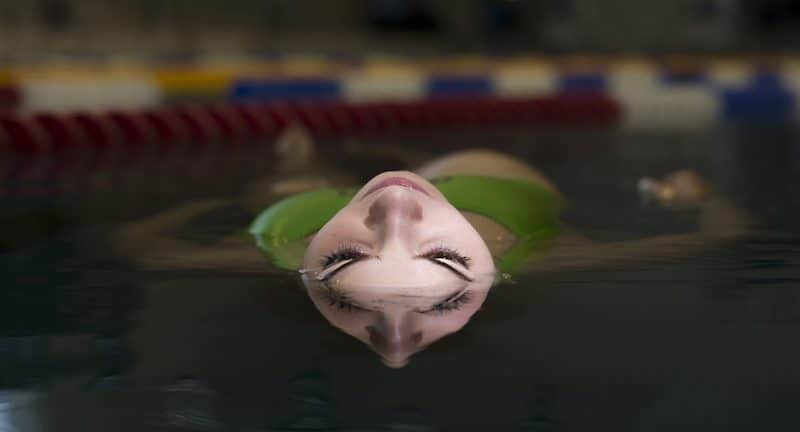 Lâm Duc Hiên, a Franco-Laotian photographer, tells us about exile, social, political, economic and, above all, linguistic exclusion. He tries to capture these exiles from all over the world without ever looking at them in a miserable way, mainly photographing children and women, mothers. "Peace is about the possibility for a child to go to school without being shot. The rest is political abstraction, economic interest, absurd lines of borders that will soon separate the house from its well. "
This exhibition is organized by the French Cultural Center (Fransız Kültür Merkezi)
Until August 31st – Ara Güler Aphrodisias at Ara Güler Müzesi: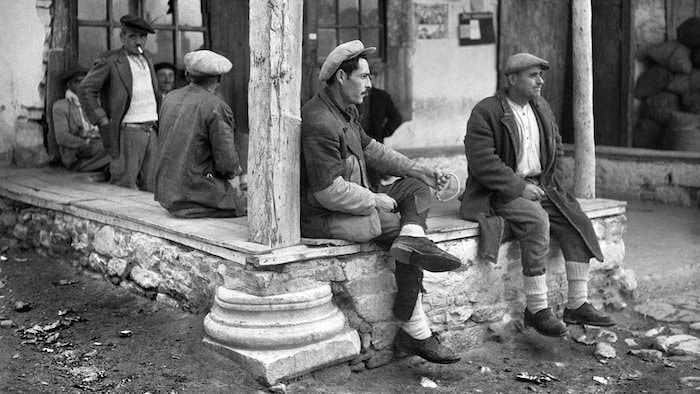 The Ara Güler Museum, which has just opened in Bomontiada, presents the emblematic work of the legendary Turkish-Armenian photographer Ara Güler, nicknamed "the eye of Istanbul", one of the greatest photographer of the twentieth century. The museum team, which is composed of several rotating exhibitions, lists Güler's numerous archives here, and plans to transform his long-standing studio, the Güler apartment in Beyoğlu, into a permanent museum. An exhibition not to be missed! For more informations: aragulermuzesi.com