What to do, what to see in August in Istanbul?
This August in Istanbul is interspersed by the Bayram (Eid El Adha) Holiday between the 10 and the 18th of August. Most of the inhabitants will leave the city for the holiday, so there will not be many events during those dates. However, before and after, many concerts, exhibitions and other sport events will take place. We also gave you a small list of festivals and concerts happening outside of Istanbul. Here is the program:
CONCERTS
August 1st – Mor ve Ötesi: the Turkish alternative rock band, considered as one of the best local rock bands of all times is performing at Yapı Kredi Bomontiada.
August 1st– Büyük Ev Ablukada: the rock / electronics band with funky and catchy rhythms will be at IF Beşiktaş.
August 2nd– CASP: the emmerging neo-classic electro piano Turkish artists will be mixing at IF Beşiktaş.
August 2nd – Hey! Douglas: inspired by the golden age of Anatolian pop and rock from the 60s and 70s, Hey! Douglas is considered one of the best underground DJs in Turkey, he continues his tour of electro oriental concerts. He will mix atIF Ataşehir.
August 2nd – Teoman: the singer Teoman is one of the most important voices of the Turkish rock music, he will be performing at Vadi Açıkhava.
August 3rd – Turkish Psychedelia Night / Kozmonot: during this night, you will be able to discover (or re-discover) some classic 70s Turkish musics, with songs from Selda Bağcan, Barış Manço, Erkin Koray, Fikret Fızılok, Neşet Ertaş or Arif Sağ, mixed by DJs such as Derdiyoklar İkilisi or Aşık Emrah, on the stage of Babylon.
August 6th – MFÖ: the deans of Turkish rock with millions of albums sold will be in concert at Cemil Topuzlu de Harbiye.
August 6th and 7th– Bossy: the famous Turkish rapper will perform on the stage of IF Performance Hall Ataşehir.
August 6th– Mix AT Night: RnB – Hip Hop Night: Cenker Şimşir and Melih Sınav will be at Dorock XL Kadıköy for a House/Hiphop/R&B night.
August 7th and 16th– Ufuk Beydemir: after the success of his rock balad "Ay tenli kadın" which was used in many Turkish series, Ufuk Beydemir is now a rising star of Turkish rock. He will be on the Sky Bar's stage on August 7th and in Moda Kayıkhane on the 16th.
August 7th – Nil Karaibrahimgil: the Turkish pop/rock star who sold millions of albums will be in the Cemil Topuzlu open air theatre
August 10th – Freddie Mercury Show: the Queen Tribute band will be at Moda Kayıkhaneaccompanied by A Kind of Vision. The lead singer has left a big impact on the audience during his last performances. Do not miss it if you're a fan of Freddie Mercury!
August 20th – Meat the Beetles: this Turkish band pays tribute to the mythic The Beatles and will be performing at Dorock XL Kadıköy.
August 21st– Thomas Gabriel Trio: this group attended to play Bach's classical music with more jazzy rhythms. This concert is part of Bahçede Yaz Festivali that will seduce both classical music and jazz lovers, in a charming open air setting : the Sakıp Sabancı museum's Fıstıklı terrasse, by the Bosphorus.
August 21st– Adamlar: Adamlar is a band that mixes different genres such as hip-hop, blues and rock with Turkish tunes, he will be in concert at Moda Kayıkhane.
August 24th – Ozbi & Gülce Duru: the Turkish duo of oriental and melodious rap will be in concert at IF Beşiktaş
August 24th – Gripin: one of the most famous Turkish rock band is on tour for its last album release, and will stop at Dorock XL de Kadıköy
August 30th – Hawaii Night: a fun open air night at the Sanat Performance Açıkhava Sahnesi that will take you away from the city's hustle.
August 31st – Can Bonomo: the Sephardi rocker, ex Turkey's representant at the Eurovision contest, will be performing atDorock XL in Kadıköy.
August 31st – mor ve otesi: the Turkish alternative rock band, considered as one of the best local rock bands of all times is performing atVadi Açıkhava.–
August 31st – Yüksek Sadakat: One of the best Turkish rock band will be on the stage of Dorock XL in Kadıköy.
Meanwhile, outside of Istanbul: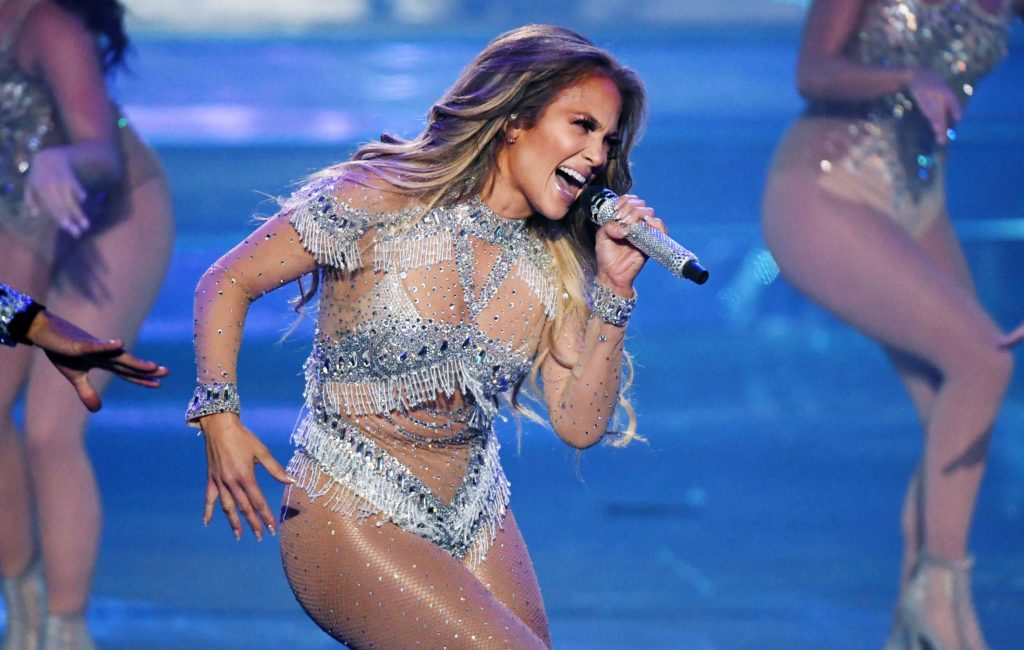 August 6th– Jennifer Lopez: The world star will give a breathtaking concert at the Regnum Carya Golf & Spa Resort
August 12th and 13th– Electronica Festival Çeşme: one of the oldest and most famous electro festivals in Turkey will take place inFun Beach in Cesme this year. Sponsored by 100% Music, it will welcome international artists such as Acid Pauli, Joachim Pastor, David Mayer, Peter Schuman and many others… For more infos : electronicafest.com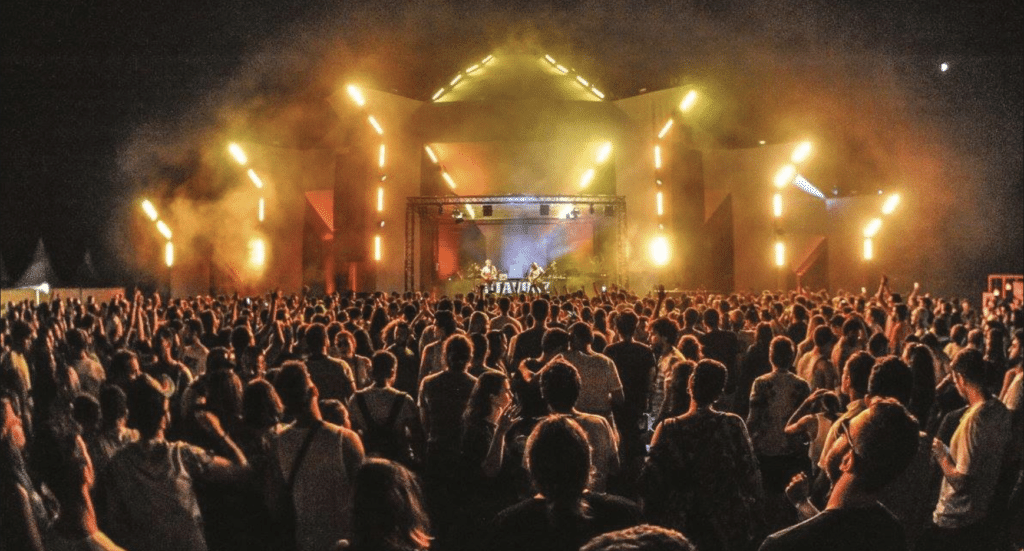 August 12th and 17th– Stavroz et Acid Pauli au Xuma Village (Bodrum): The famous Belgian DJ Stavroz will be at Xuma on August 12th. On the 17th you will find the electro artist Martin Gretschmann, membre of The Notwist band, who will present his solo project, Acid Pauli, at the Xuma Village, a wonderfull private beach in Yalıkavak, Bodrum.
From August 10th to Septembre 1st – Bozcaada Klasik Müzik Festival: for its first edition, the Bozcaada Klasik Müzik Festivalı will gather classical music lovers in numerous places on the island. A real comunion between nature and classical music. Not to be missed, especially because Bozcaada is one of the most beautiful Turkish islands. More info here !
FESTIVALS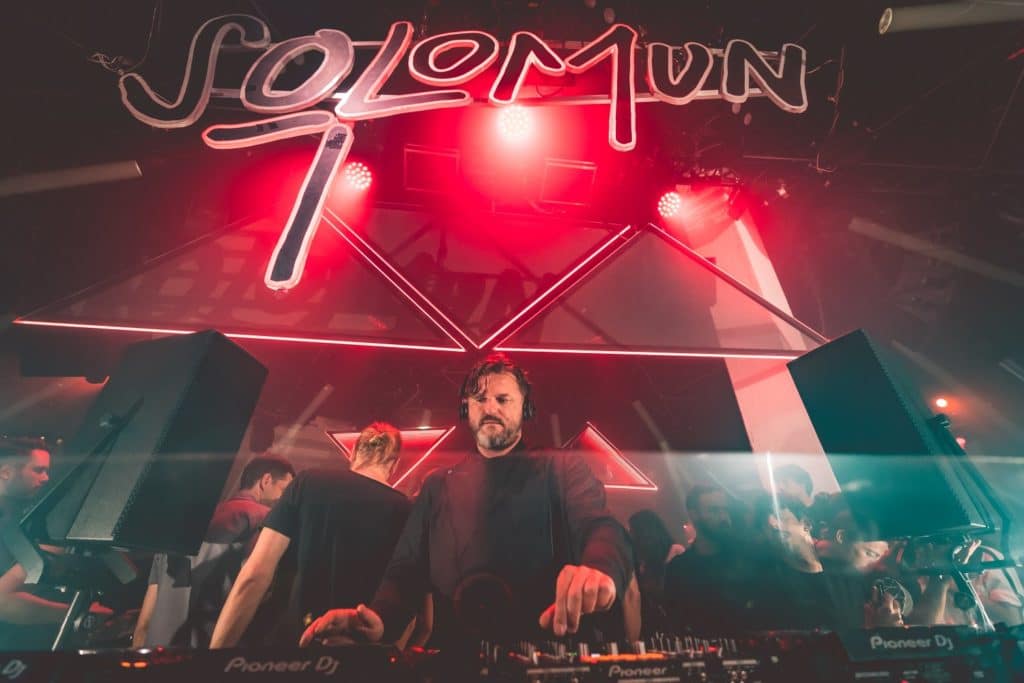 August 3rd– Diynamic Festival:
It will be one of the most expected event of the summer! Taking place on the Milyon Beach, this festival welcomes this year world stars such as Solomun, Adriatique, Kollektiv Turmstrasse and many others. Not to be missed! For more infos: dynamic.com
August 3rd – Burgazada Music Festival:
Music Festival's first edition will take place on Burgazada, an island of the Princes Islands archipelago in Istanbil, and will gather artists such as Ati ve Aşk Üçgeni, Brek, Eskiz and Ağaçkakan. It will take place at the Cennet Bahçesi in Burgazada.
August 3rd – Hip Hop On The Beach Festival:
A day to escape the city, enjoy the sea and the sun in Burç Beach, one of the most beautiful beaches in Istanbul, and listen to Turkish rap stars: Ceza, Şehinşah, Anıl Piyancı, Sansar Salvo or Canbay & Wolker. For more info, click here.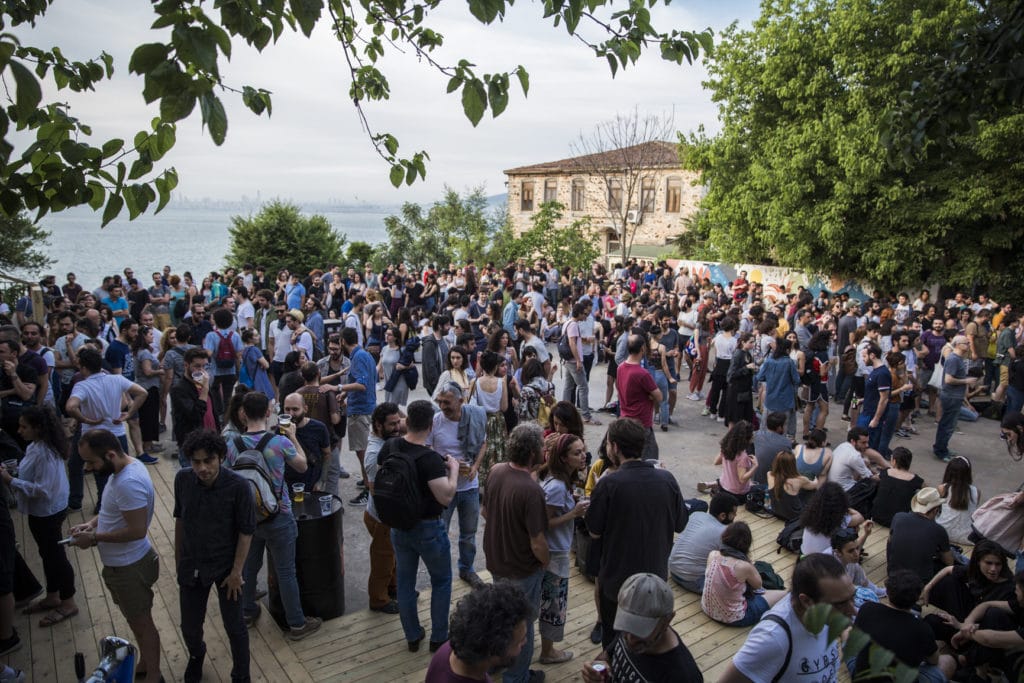 From August 5th to September 5th – Bachçede Yaz Festivalı:
A festival which celebrates classical music in an alternative ambiance and a charming setting through different concerts and performances. All those classical music lovers will meet on the Sakıp Sabancımuseum's terrasse.
August 24th– İstanbul Moda ve Müzik Festivali:
The first « dress-code » festival of Istanbul, mixing fashion and music, is back this summer with a new theme : « The New Black » in KüçükÇiftlik Park. Mabel Matiz, Gaye Su Akyol, Adamlar, Hey! Douglas(live), Ekin Beril, will perform. Come with your best outfit!
EXHIBITIONS
Untill Septembre 21st – Aralıktan Bakmak: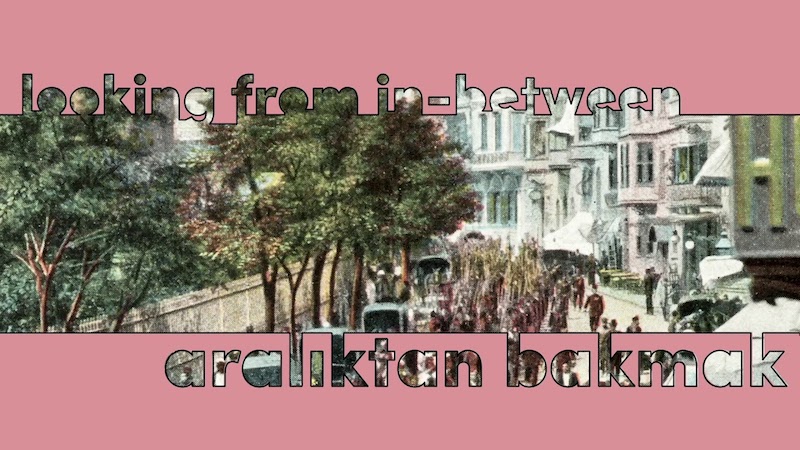 This exhibition, organized by the Istanbul Research Institute (İstanbul Araştırmaları Enstitüsü) gives us a global vision of the evolution of the Pera district throughout the 19th century.
Untill August 25th – Anne, Anneler ("Mother, Mothers …"):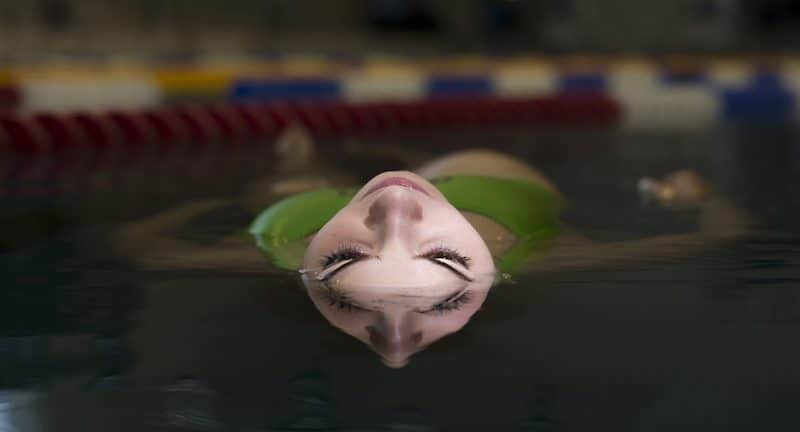 Lâm Duc Hiên, a Franco-Laotian photographer, tells us about exile, social, political, economic and, above all, linguistic exclusion. He tries to capture these exiles from all over the world without ever looking at them in a miserable way, mainly photographing children and women, mothers. "Peace is about the possibility for a child to go to school without being shot. The rest is political abstraction, economic interest, absurd lines of borders that will soon separate the house from its well. "
This exhibition is organized by the French Cultural Center (Fransız Kültür Merkezi)
Until August 31st – Ara Güler Aphrodisias at Ara Güler Müzesi: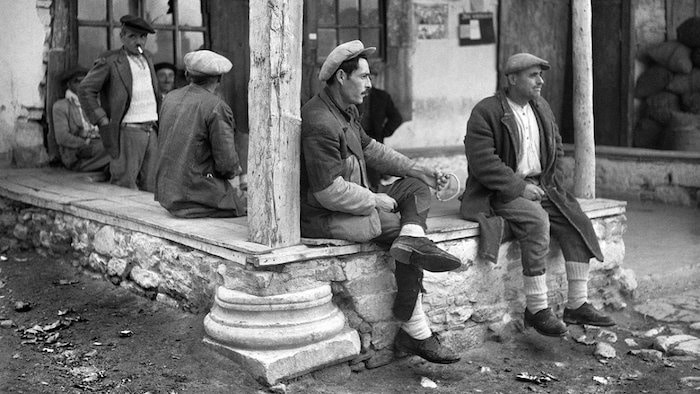 The Ara Güler Museum, which has just opened in Bomontiada, presents the emblematic work of the legendary Turkish-Armenian photographer Ara Güler, nicknamed "the eye of Istanbul", one of the greatest photographer of the twentieth century. The museum team, which is composed of several rotating exhibitions, lists Güler's numerous archives here, and plans to transform his long-standing studio, the Güler apartment in Beyoğlu, into a permanent museum. An exhibition not to be missed! For more informations: aragulermuzesi.com
SPORT
FOOTBALL
August 14th – UEFA Supercup: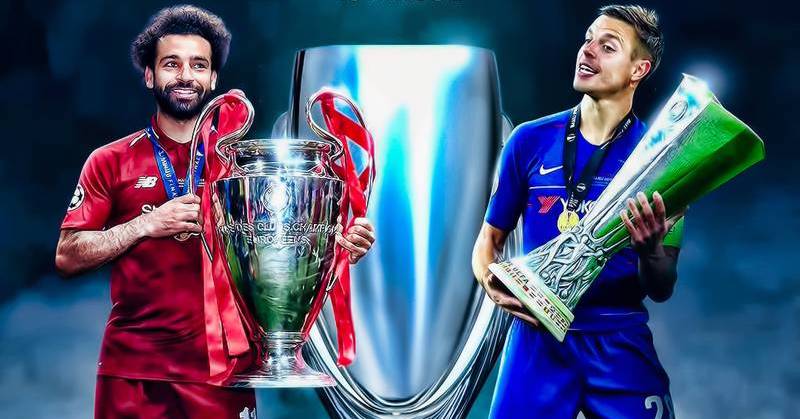 The Supercup's (match between the Europa League's champion and the Champion's League's champion) final is taking place in the Vodafone Park (Besiktas' stadium) in Istanbul this year. Chelsea will play against Liverpool and we can expect a beautiful game, as we all remember the AC Milan – Liverpool final in 2005 in Istanbul, during which Liverpool was losing 3-0 at the first half, and ended up winning!
Turkish League: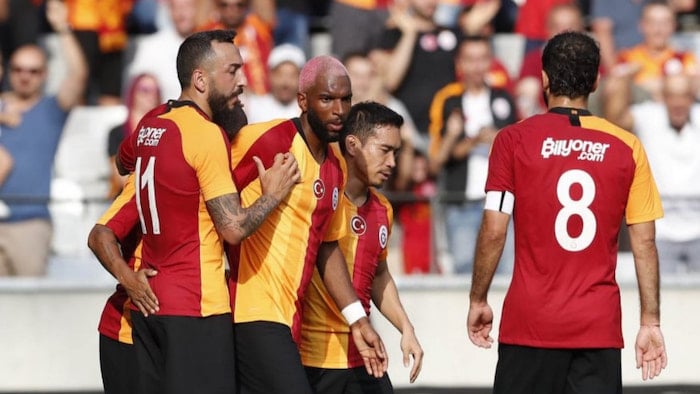 The Turkish league will start again on August 18th. The summer transfer season is not over yet, so we can still expect some suprises! This year, Galatasaray will defend its title and try to win for the 23th time, and the other teams such Beşiktaş, Fenerbahçe, Başakşehir or Trabzon will do everything in their power to prevent them from doing so. Here is the program of the next games in August in Istanbul:
August 18th: Fenerbahçe – Gazişehir Gaziantep at the Şükrü Saraçoğlu stadium
August 25th: Galatasaray – Konyaspor at the Türk Telekom stadium
August 25th: Beşiktaş – Göztepe at the Vodafone Park stadium
To buy your tickets, go to Passolig. If you want more information contact us!
BASKETBALL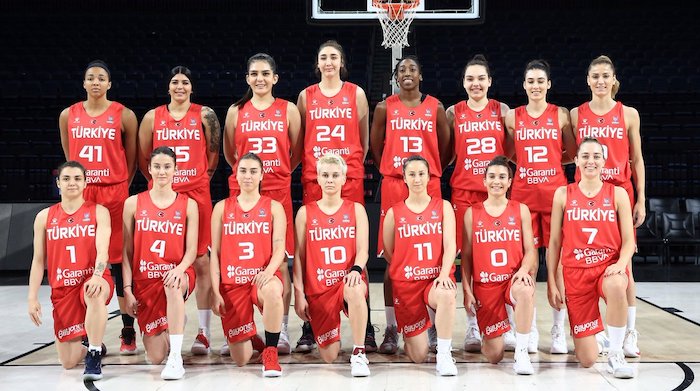 The Turkish women team is getting ready for the world cup with two games at the Sinan Erdem stadium in August:
August 12th : Turkey – Senegal
August 13th : Turkey – Jordan
To buy your tickets : Biletix.com
For other activities that we offer in August 2019 click here!