WEATHER, WHAT TO SEE, WHAT TO DO IN MARCH IN ISTANBUL?
Is the weather in March pleasant to discover Istanbul? What to do in Istanbul in March? Women's Day, opening of the Museum of Modern Art, spring arrives and Istanbul regains its vitality. Here is our selection of Istanbul events to organize and enjoy your trip fully.
Weather in Istanbul
March in Istanbul is a "cool" month. With temperatures ranging between 9 and 11 degrees, a monthly average of 6.5 days of rain and 18 days of sunshine, you'll need to cover up to explore our city. Overall it can be grey, and rainy, as mild and sunny it is quite variable. Whatever happens over a long weekend, it will not be an obstacle to your discovery of Istanbul.
As the month progresses, the days get longer, we benefit from an average of 8 hours of sunshine per day, and from March 20, spring takes place, and temperatures and outdoor life gradually rise.
March is a month, which is part of the low tourist season. You will discover the great sites in peace, with space to fully appreciate them, it is really a significant advantage, as there can be so many people in high season. Also the prices of planes and hotels are more advantageous.
March is a month, which is part of the low tourist season. You will discover the great sites in peace, with space to fully appreciate them, it is really a significant advantage, as there can be so many people in high season. Also the prices of flight tickets and hotels are more advantageous.
News
At the beginning of March, Istanbul is painted purple.
March 8, International Women's Day, is celebrated with great enthusiasm, passion and hope. During the week, events will be organized, and the highlight will be the evening of March 8 when thousands of women flock to Beyoğlu for the feminist night march that aims to make themselves heard, asking for more rights, and especially protest against violence and femicide.
Since the current government is not a big fan of rallies and demonstrations, the march will probably be banned, and there will be an important security force. This does not prevent people from coming together, and although in general everything ends in relative calm, we do not particularly advise you to take part.
Happier, in the long-awaited reopening of the Istanbul Modern (Museum of Modern Art) in its new setting in Karaköy. Unfortunately, the official date has not yet been communicated, but this should happen in the first half of March. This museum hosts the new Turkish scene, as well as international artists in the form of rotating collections.
Music fans will also be thrilled with the reopening of IKSV, one of the city's most important music scenes that we have missed so much during the pandemic. As always, it will host important names of indie rock and pop music from abroad and the local scene such as Noga Erez, Jonathan Bree, Jakuzi and Palmiyeler.
Our selection of concerts
March 8: Melike Şahin, Zorlu PSM
Melike Şahin is one of the rising stars of the local scene in recent years with a pop style. His music is inspired by musical styles of the 70s and 90s. The young musician, whose first video was shot by French director Tony Gatlif, will be present on one of the city's biggest stages on Women's Day.
March 10: Sedef Sebüktekin, Babylon
A Turkish singer and songwriter, Sedef Sebüktekin is the trendy singer of the Turkish electroacoustic scene. Her concert will take place in the Hall of Babylon, an institution in the musical field in Istanbul. In 2019, her song Kayboluyorum was featured in the hit Netflix series, The Protector.
March 11: Vendredi Sur Mer, Zorlu PSM
The Swiss electro-pop group will meet its Turkish audience on the evening of March 11. Friday Sur Mer made itself known to the general public in November 2017 with a very first title, "Low tide", composed by the young musician and producer, Lewis Of Man. Then, with their style still as characteristic as, Vendredi Sur Mer made a moving entrance into the world of music with his album "Premiers émois" released in 2019, which lists hit songs such as "La Femme à la Peau Bleue" and "Les Filles Désir".
March 22: Selda Bağcan, Zorlu PSM
Selda Bağcan, one of the living legends of Turkish music history, will be at the Turkcell Stage to meet her fans. Selda Bağcan's songs, whose fame extends beyond the country's borders, have been used as "samples" by American rap legends such as Dr Dre, Mos Def and many others.
Located in an important industrial building dating back to the 19th century, the Gazhane Museum lost its function as a gas station in 1993 with the arrival of natural gas and was transformed into a cultural space, artistic, scientific and activity by the metropolitan municipality under the name of the Gazhane Museum. The space organizes free of charge the most beautiful events of the city. We strongly recommend you to discover the Yerin Altında (underground) concert series.
Getting there is also a good reason to discover the Kadıköy district on the Asian shore. It is one of the most pleasant areas of the city, very dynamic, but also one of the centers of nightlife. In recent years, it has become the city's new cultural center, where there are regular cultural and artistic activities.
Our selection of exhibitions
Until March 6: "What Byzantinism Is This in Istanbul!" – Byzantium in Popular Culture, Pera Museum
The exhibition of the Istanbul Research Institute at the Pera Museum entitled "What is Byzantinism Is This in Istanbul!": Byzantium in Popular Culture, curated by Emir Alışık, navigates through the eclectic presence of Byzantium in popular culture.
By assembling contemporary novels, metal music, comics and graphic novels, visual arts, video games, films and fashion, the exhibition reveals how Byzantinism is a phenomenon implanted in our modern society.
March 22: Muhtelif İstanbul, Ara Güler Museum
Ara Güler is Turkey's most famous and respected photographer and photojournalist. Of Armenian origin, he has worked in many countries around the world, such as Iran, Kazakhstan, India, Kenya, New Guinea or Borneo. He is best known for taking in-depth photographs of Turkey, his country of origin, and mainly Istanbul, known as the "Eye of Istanbul". A portraitist, he also photographed political figures from Winston Churchill to Recep Tayyip Erdoğan.
The exhibition, named after the "diverse" theme that Ara Güler uses for various subjects in his archives, takes visitors on a trip to Istanbul with photographs of Güler's setting.
The exhibition features 58 different black and white photographs of Ara Güler, Istanbul slide boxes, Güler apartment archive boxes, a Leica camera and contact prints from the 1950s and 1960s.
Cinema
March 4 to 6: Cinema Atlas 1948 x Mubi
The historic Atlas cinema, inaugurated in 1948, was once considered the apple of the eye of the Beyoğlu district. Forgotten by the public in recent years, with the exception of the Istanbul Film Festival, this legendary Istanbul cinema reopened at the beginning of 2021 after a period of renovation.
To the delight of film lovers, Atlas 1948 collaborates with Mubi, the digital platform for independent cinema. On March 4, 5 and 6, the sensational and very controversial film Titane by Julia Ducournau won the Palme d'Or in 2021. The film will be screened in the original French language.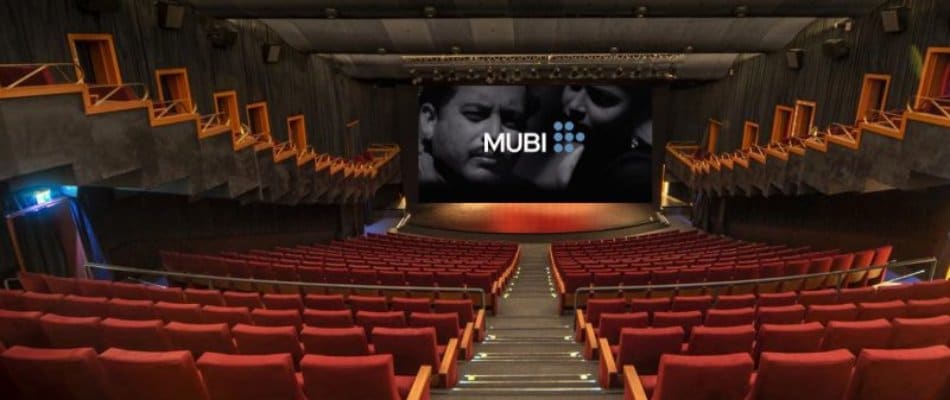 Sport events
Football: Super League
March 6: Fenerbahçe vs Trabzonspor, Şürkrü Saraçoğlu Stadium
The Big 3 of the Super League upset their fans this year!
The fans of Trabzonspor are in turmoil. Solidly installed at the top of the championship, their last title dates back to 1984! While the Beşiktaş and Fenerbahçe are still hoping for a European qualification, Galatasaray is fighting to avoid relegation.
Whatever the ranking of these teams, derby matches are always of great importance, and you will be surprised by the festive, family atmosphere that surrounds the matches.
March 14: Beşiktaş vs Galatasaray, Nef Stadium
While Galatasaray comes out of the derby with an absolute victory and tries to regain morale, Beşiktaş will need 3 points to climb to the top.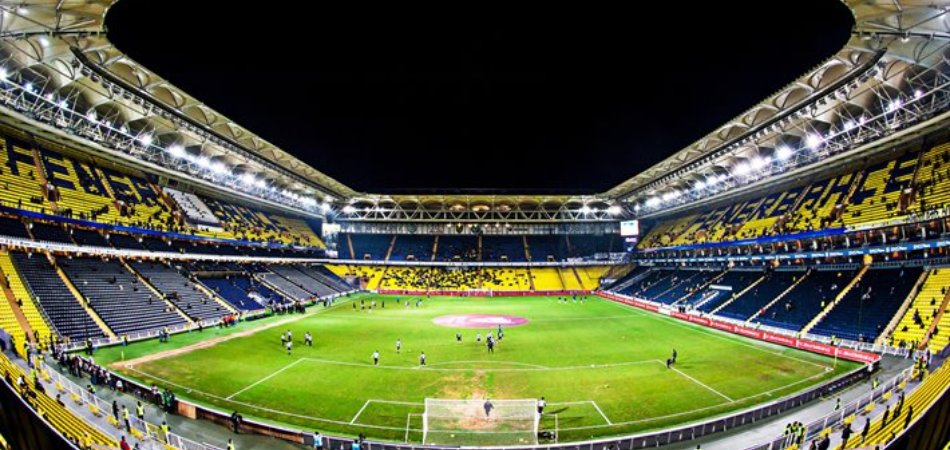 Basketball: Super League
March 3: Anadolu Efes vs Fenerbahçe, Sinan Erdem Dome
The Turkish derby in EuroLeague will be played on Thursday 3 March at 8:30pm. Anadolu Efes is the host team of this derby which promises to be quite exciting. Anadolu Efes will welcome Fenerbahçe home.
March 22: Anadolu Efes vs Real Madrid, Sinan Erdem Dome
The 2021 EuroLeague basketball champion welcomes the Spanish giant of Real Madrid at home.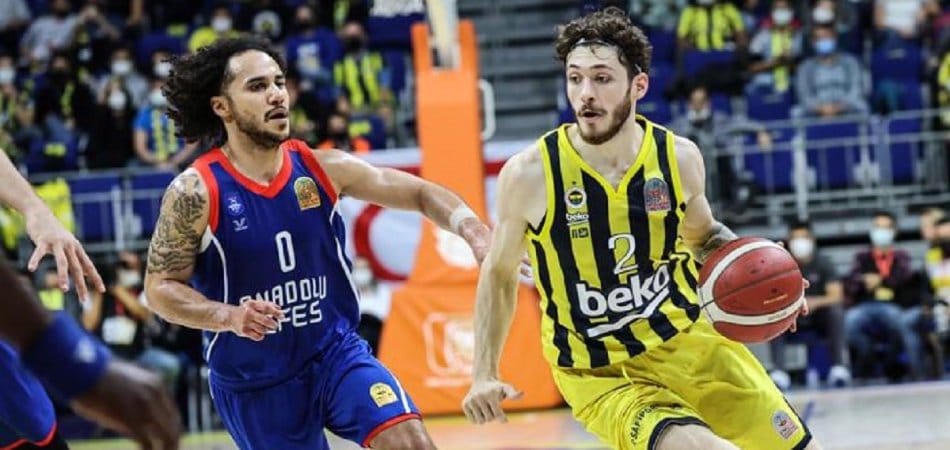 We hope this article will make you want to discover Istanbul, do not hesitate to contact us or leave a comment if you need help to go to an event or if you have heard of an event that we did not mention.