Tooistanbul's collective cruise
Discover Istanbul's straight in small groups on a private boat
During summer the public cruises are often crowded. Between renting a luxury yacht and getting on one of the many boats looking like tourist bus, there is nothing in between. That is why we have created an alternative alongside our boat rental service that will allow you to discover and understand the Bosphorus navigating comfortably.
We now offer small group collective cruises aboard comfortable and spacious private boats which are in harmony with the richness and beauty of the Bosphorus bordered by sumptuous palaces and villas.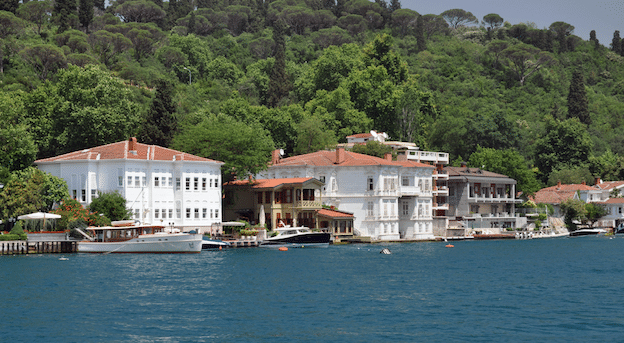 This cruise lasts three hours and takes place at the very end of the afternoon. During this time shared with you we will explain you the history and the actuality of the neighborhoods and monuments lining the Bosphorus, all this sharing an appetizer, with particularly good Turkish wines.
This will be the opportunity to share a moment with a local, to discover the most beautiful parts of Istanbul from the sea, and also to realize its immensity.
To participate in our cruises and discover with us the magics of the Bosphorus contact us by filling the form below: