From May to October, summer settles in Istanbul, and the temperature rises. It is now out of question to lock up in bars or closed clubs, Istanbul residents want to go eat, drink and have fun outdoors. Some people come in restaurants and nightclubs with private boats, the hip clubs of The Bosphorus often require a formal dresscode and a reservation. So where to go for a drink? Where to go to party?
The district of Arnavutköy (Any, Alexandra…)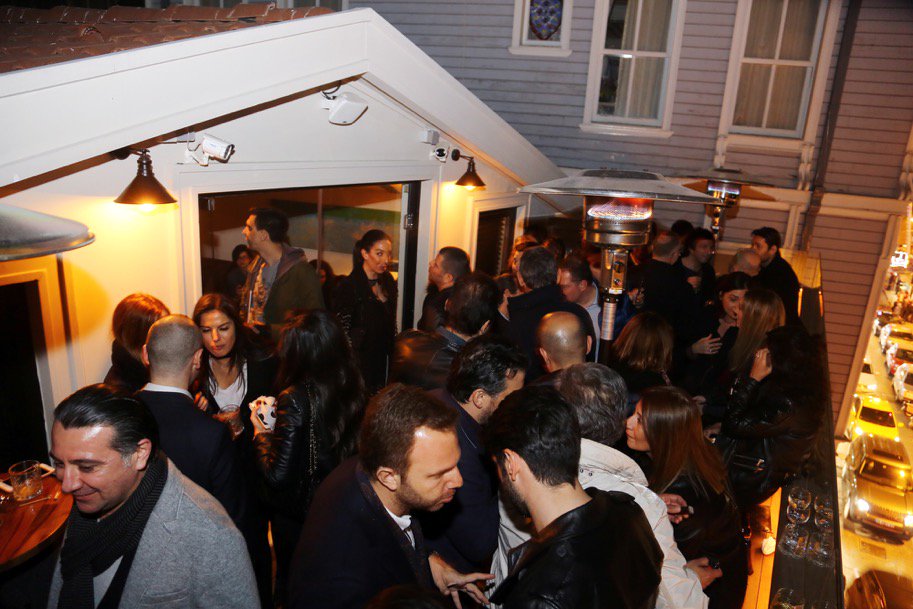 The district of Arnavutköy has changed a lot, this area that was and still is the flagship place to enjoy a good fish has seen many opening of cool and trendy small bars, perfect to have a drink and party after dinner. The big advantage of Arnavutköy is that you will never have bad surprises, it is full every day of the week. In the bars we like there is Alexandra: (Alexandra Cocktail Bar ), proposing delicious homemade cocktails, and Any (anyistanbul), a very relax bar in the neighbourhood. If you want to experience a nice atmosphere and drink cocktails with hip locals, it is without hesitation the place where you have to go, plus you will be able to dine good fish and mezzes in the many restaurants in the area .
Kleingarten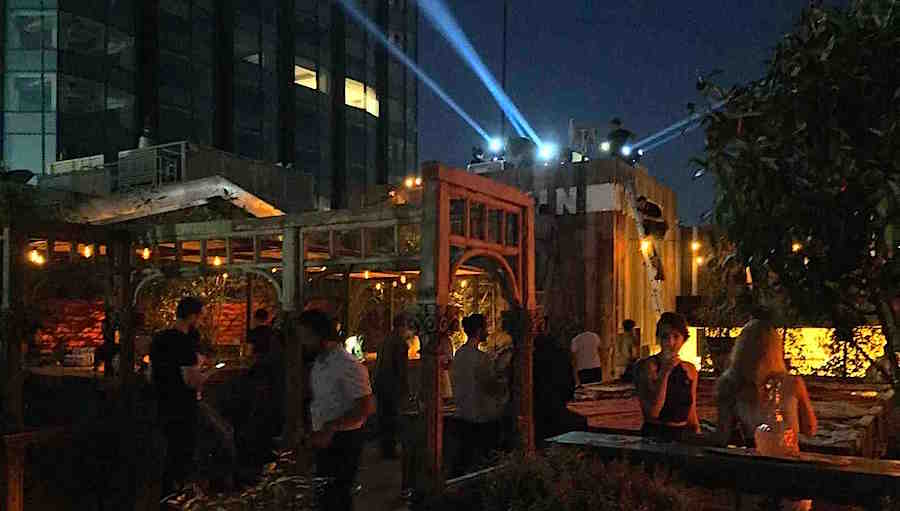 Klein Garten is the Summer version of the now very famous electronic music club Klein. Located on the rooftop that used to be Nu Teras in Beyoglu, the place is a must go for all the lovers of electronic music. Dj's and events will be staged all summer, don't miss it while you are here! For more infos: Kleingarten
Suma Beach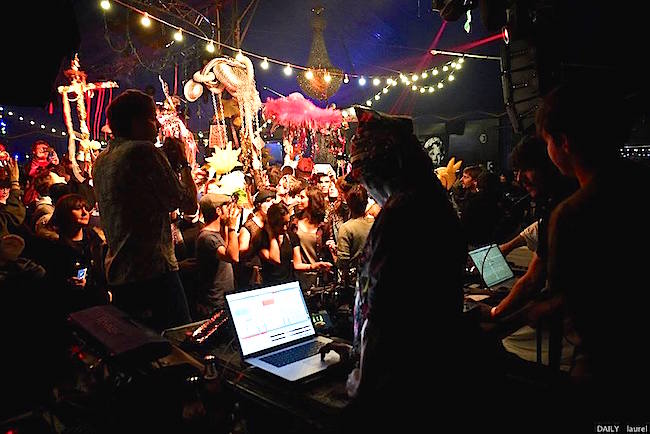 Imagine a beach with a forest next to it, then imagine festival like events every weekends with DJ's from Berlin: it's Suma Beach! Every summer weekends, the beach of the North of Istanbul brings a amazing line up of DJ playing in the forest at night and on the beach during the day. It attracts thousands of people for partying and it's pretty good! www.suma-beach.com
Sortie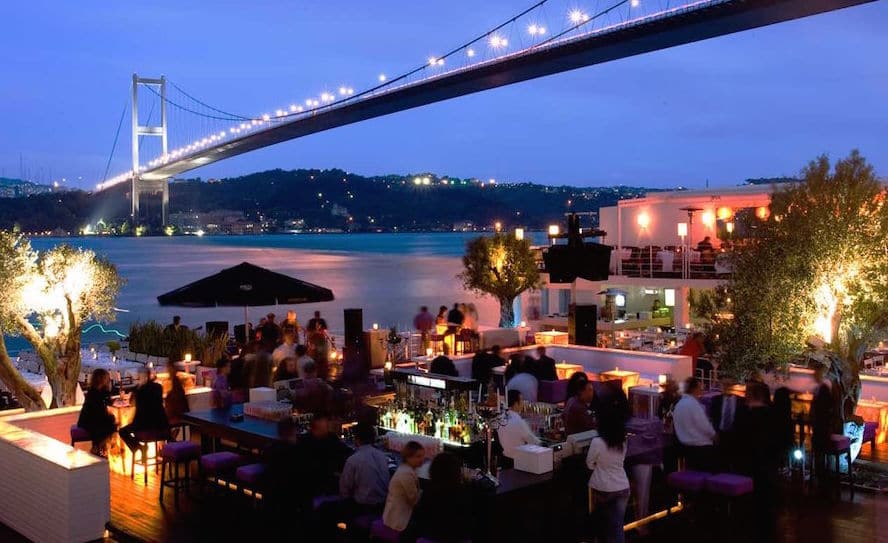 With the disappearance of Reina and Anjelique, two of the three big nightclubs on the Bosphorus, Sortie is then one of the only place left to party on the Detroit. The place offers a great view in a beautiful environment to party next to the sea. It also has many restaurants open until midnight, perfect to have dinner before clubbing! For more information: Sortie
Backyard & Backbar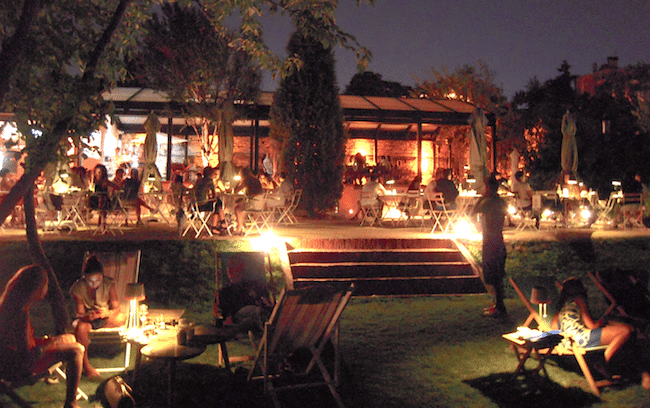 As its name indicates, Backyard is a beautiful backyard overhanging the Bosphorus in Bebeköy. This is the perfect place for an afterwork cocktail, it gets crowded during the week and the overall ambiance is really friendly and laid-back. Later in the night you can find Backbar a little further down, a nice night club: www.backyardistanbul.com
La Boom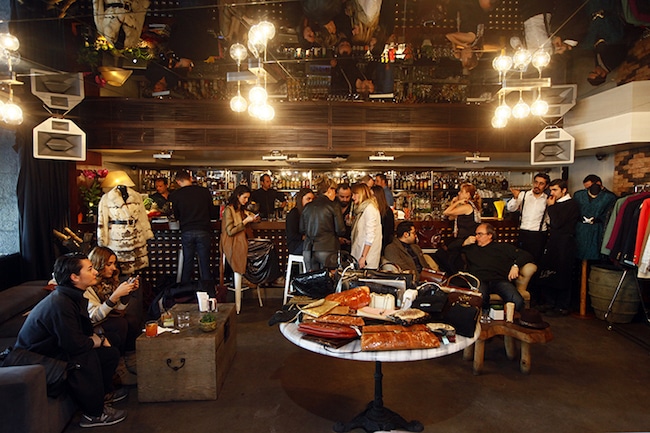 Located in Emirgan, an upscale neighborhood on the Bosphorus, La Boom is a bistro/bar that attracts the rich kids of Istanbul during the weekends. It's a cool place to start your evening.  There is also a brunch on Sundays from 10 am to 15h with a wide selection of meats, cheese, eggs etc, that you can enjoy on the terrace watching the boats passing on the Bosphorus. Note that their is also a "not so secret anymore" little cabaret in the Pizza Emirgan just next to it, Gizli Kalsın, with some Turkish singers and musicians playing live music. www.laboomistanbul.com