Discover the Bosphorus on a boat
Between all the activities you can do while staying in Istanbul, you can't miss to take a boat trip on the Bosphorus, it's a magical moment, something unique.
The Bosphorus Strait, which separates the city in half and connects the Black Sea to the Marmara Sea is one of the symbols of Istanbul. Two large suspension bridges span it (soon to be three) and a unending stream of boats pass through it 24/7. It is a unique strait in the world of 32 km in length, splitting a city in two, but also Europe and Asia.
During your cruise on the Bosphorus you will admire a splendid panorama of the city; many monuments are fully visible only by boat, like the great palaces of Dolmabahce and Beylerbeyi, the University of Galatasaray and many more … You can also and especially admire the 620 Istanbul's Yalis (the large wooden houses dating from the Ottoman Empire) and the two suspension bridges. Some days you even see dolphins.
Here is a summary of the different cruising options you will have in order to discover the Bosphorus :
– The public cruise boats that offer short tours of two hours, and longer tours tours with a stop on boats up to 150 people.
– A cruise in a small group with a maximum of 12 participants and a guide
– Renting a private boat.
The different types of public tours
Short tours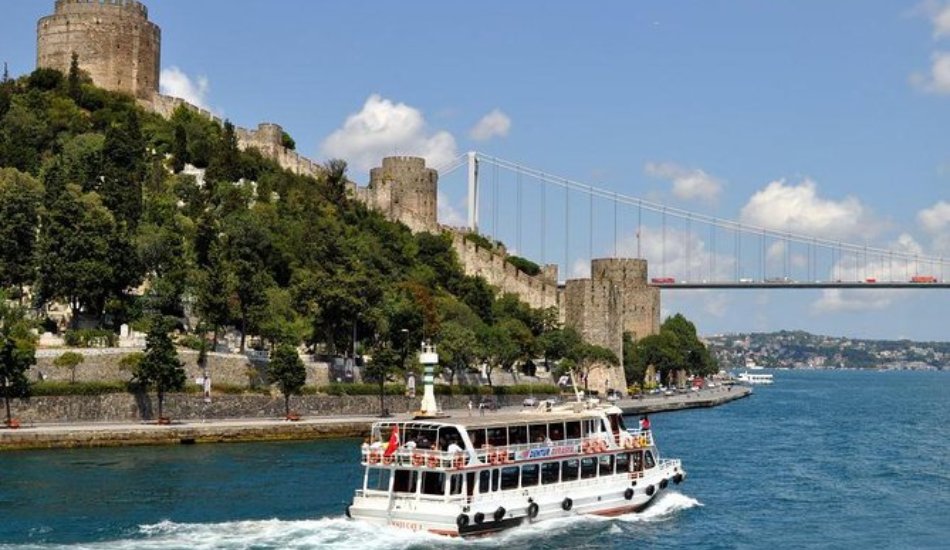 Eminonü : these are the most popular touristic tours and are always cited in conventional guides, but we do not recommend them because you will be poorly seated, the boats are not comfortable and always too crowded. Two companies conduct those tours:
– Şehir Hatları : departures are at 2:40 pm and returns at 4:30 pm . The price is 25 TL.
– Turyol : departures every hours from 10am to 7pm. The price is 12 TL.
You also have departures from other neighborhoods (this is the option we recommend if you want to have a public short cruise):
From Kabatas : 4 departures every day, 10:30am – 12:45pm – 2:45pm – 4:45pm. The price is 12TL.
From Ortakoy : departures from 1pm every hours.The price is 12TL.
We recommend the cruises on the Bosphorus leaving from Kabatas or Ortakoy, the boats are more comfortable and above all they are generally less crowded than those departing from Eminönü. You can also be served a snack and drinks on board.
Long tours
It is not possible to make reservations for these tours, you can purchase your tickets directly from the pier.
If you are in Istanbul for a short stay we advise you to opt for the short cruise of the Bosphorus. The real difference between the long and short option is that the boat stops three hours in the neighborhood of Anadolu Kavagi. This area, except some very touristic restaurants and shops doesn't present much interest.
Şehir Hatları : there are two departures a day from Eminonu, one at 10:35am and one at 1:35pm. There are five intermediate stops, and after an hour and a half of navigation you'll arrive in the neighborhood of Anadolu Kavagi. The price for the round trip is 25 TL.
Dentur Avrasya : There is one departure per day from Kabatas at 11:15 am, and like Sehir Hatlari the tour lasts 6 hours and stops for 3 hours at Anadolu Kavagi. The price is 12.5 TL
http://www.denturavrasya.com/en-EN/yazi.aspx?kid=99&id=176
Rent a boat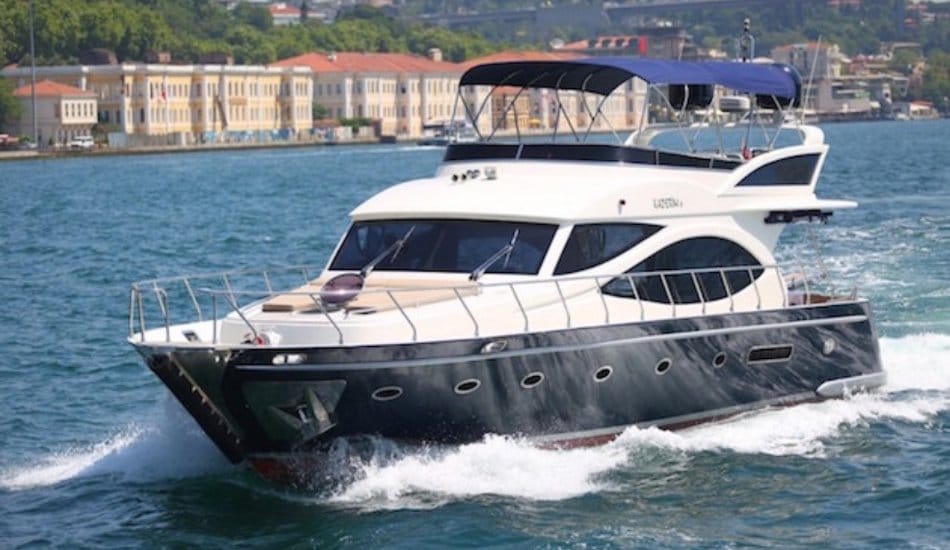 Renting a private boat is more expensive than the group tours, but you will enjoy a personalized welcome with a captain and a crew at your disposal. We will organize the itinerary with you, and we can also organize some activities on board.
For more information about our cruises: discover the Bosphorus on a yacht
Cruise the Bosphorus in small private groups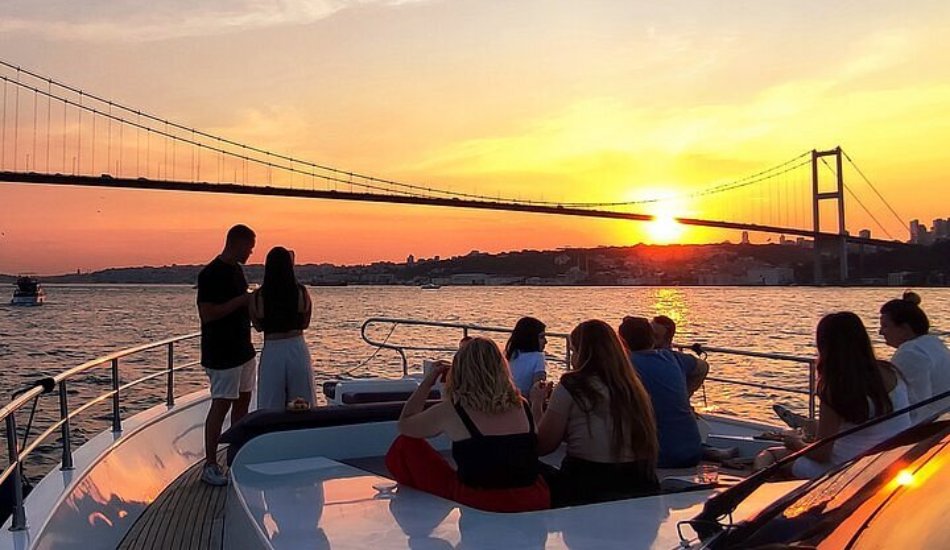 We now propose you to embark on our collective private group cruises, aboard comfortable and spacious boats and accompanied by a member of the team Tooistanbul. To navigate in harmony with the richness and beauty of the Bosphorus.
For more information about our service: collective cruise in Istanbul
Rent a sailboat in Istanbul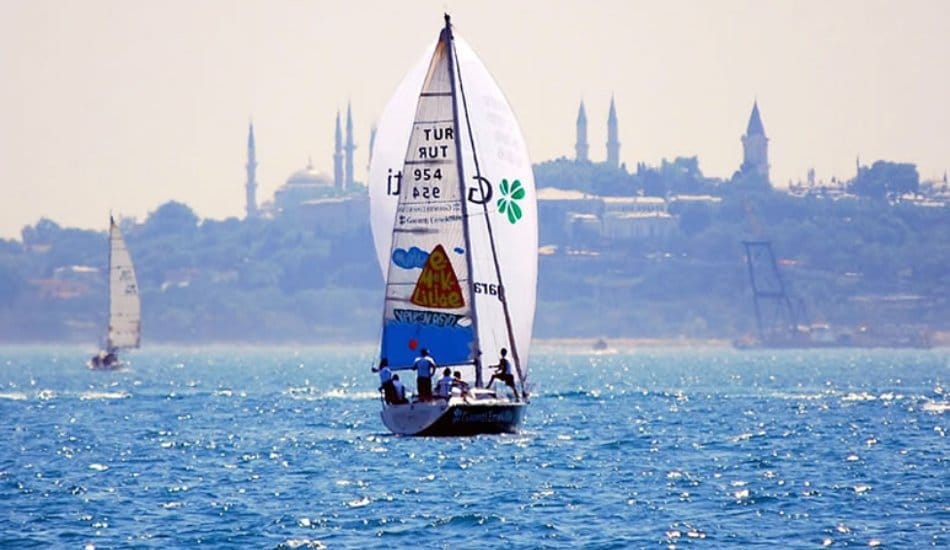 Want to get away? to relax on the Sea of Marmara? discover the Princes' Islands? then this business is for you. Throughout the day you can bathe in small coves before you go in a restaurant on one of the islands of the archipelago. For the more energetic we can arrange a half day during which you will assist the captain in his maneuvers.
For more information on this service: A day sailing in Istanbul.