Other specialties of Turkish cuisine
How to think about childhood without remembering grandma's delicious dishes?   
The variety of caterers, "esnaf lokantası", serving homemade dishes is something that I really love about Istanbul.
A typical Turkish meal starts with a soup (during winter), followed by a vegetable or legumes dish cooked in a pot (usually with meat or minced meat), with pilaf rice or bulgur, with a salad or some cacık (cucumbers with yogurt). Most of those small caterers are offering a great variety of dishes. You can choose the one you like the most! I recommend you to taste :
– Mercimek çorbası (lentil soup);
– Karnı yarık

(eggplant with meat);

– Kuru fasülye

(dry beans cooked in tomato sauce, sometimes they come with meat);

– Ayse kadın fasülye

(green beans stewed with tomatoes and onions with olive oil).
Here is our selection of restaurants known as "esnaf lokantası" to eat classic Turkish cuisine:
BALKAN LOKANTASI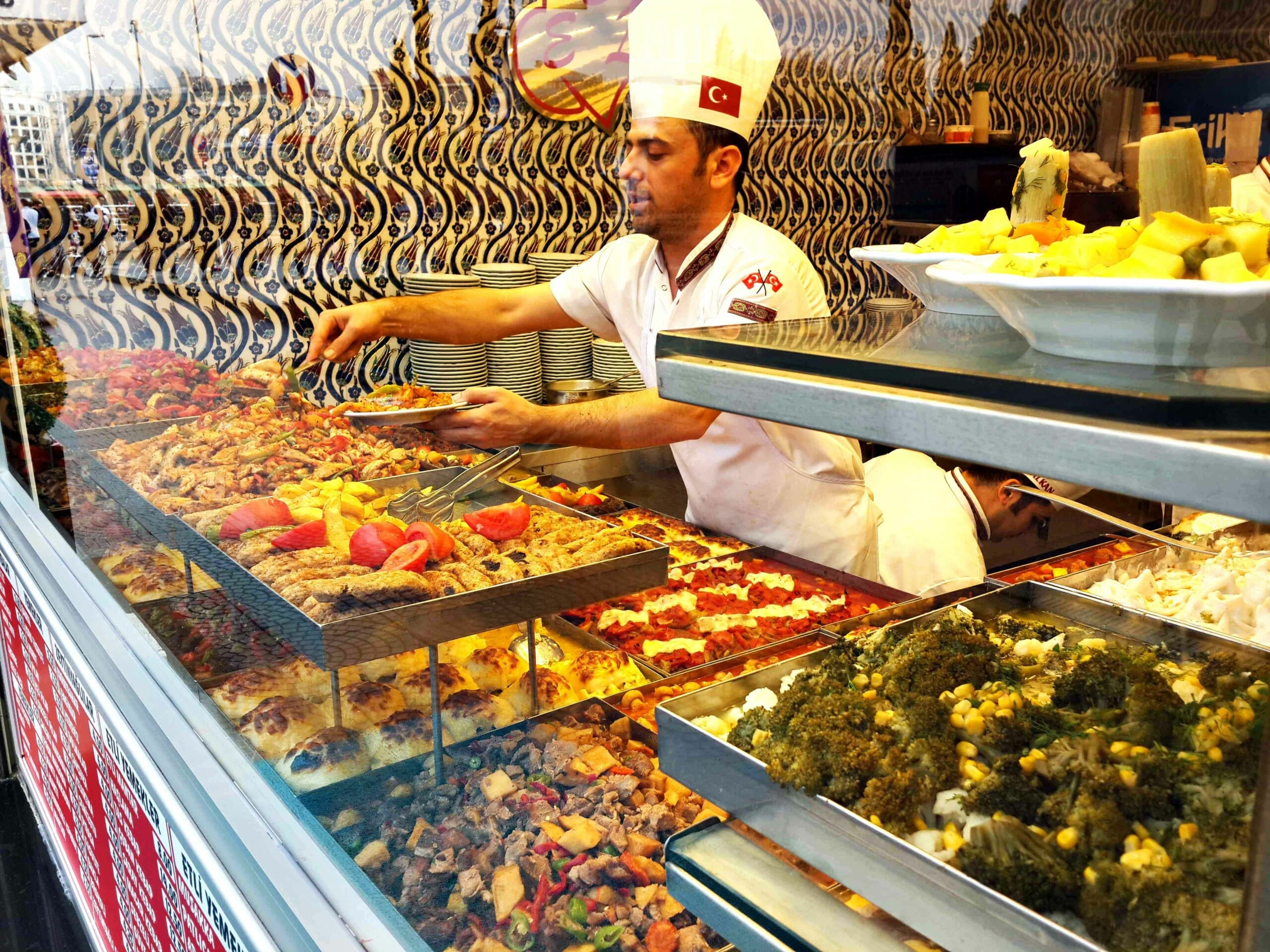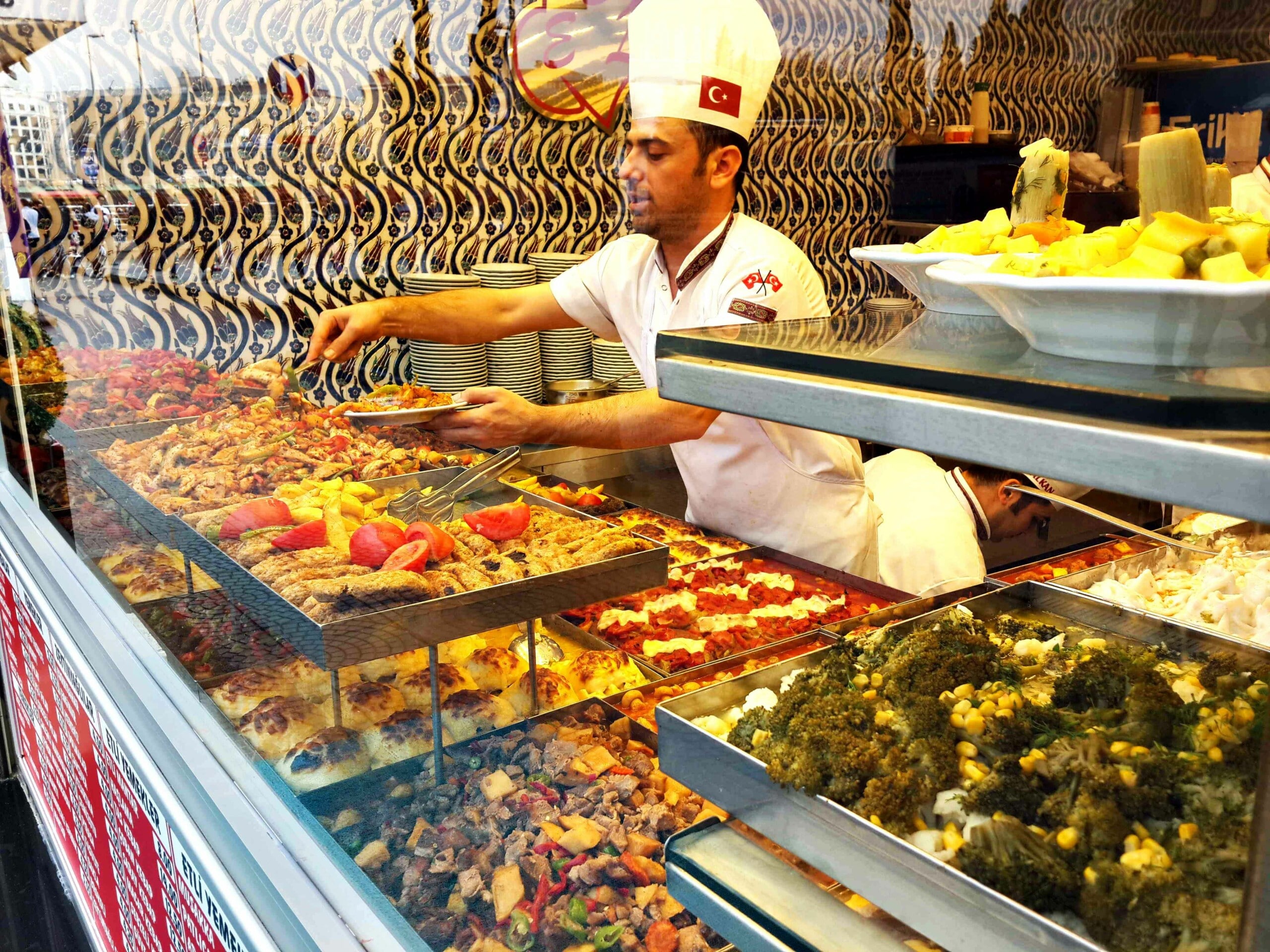 A great way to taste those dishes without spending much is to go to the Balkan Lokantası restaurants. In this restaurant chain, you have to help yourself, as the dishes are on self-service. Those restaurants are very popular among all social classes in Turkey. They are usually very full during peak hours, but you won't have to wait a lot thanks to the quick service. There are four Balkan Lokantası restaurants in Istanbul: one in Beşiktaş, one in Sultanahmet, and two in Beyoğlu.
Here are the addresses: Besiktas, Taksim, Beyoğlu, and Sultanahmet.
HACI ABDULLAH LOKANTASI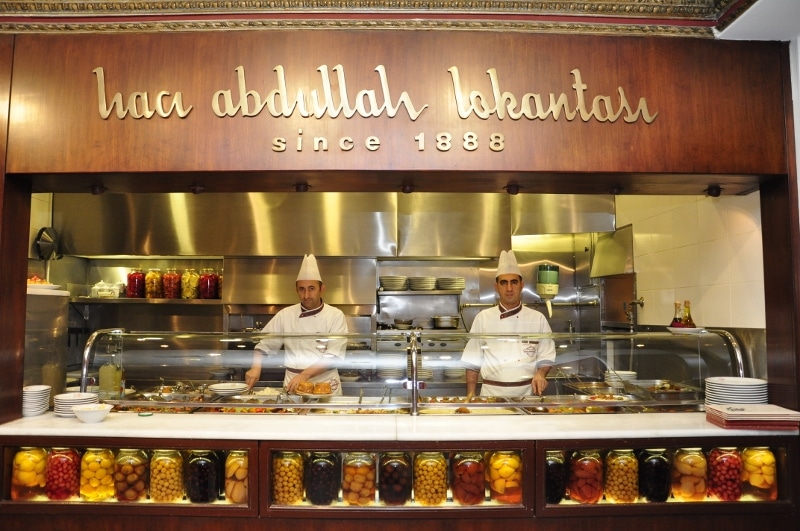 If you want a higher standing tasting, we suggest you eat at Haci Abdullah Lokantası. It is a very nice restaurant, but they don't serve alcohol, soi t is better to eat there for lunch. Here, many dishes are based on vegetables. I recommend you to taste the kuzu incik patlıcan (lamb with mashed eggplant), and the dolma. It is a perfect place to discover Ottoman cuisine in the center of Beyoğlu.
Address: Hüseyin Ağa Mah. Atıf Yılmaz Cad. No:9/A Beyoğlu, İstanbul
Website: https://www.haciabdullah.com.tr/ 
ŞAHİN LOKANTASI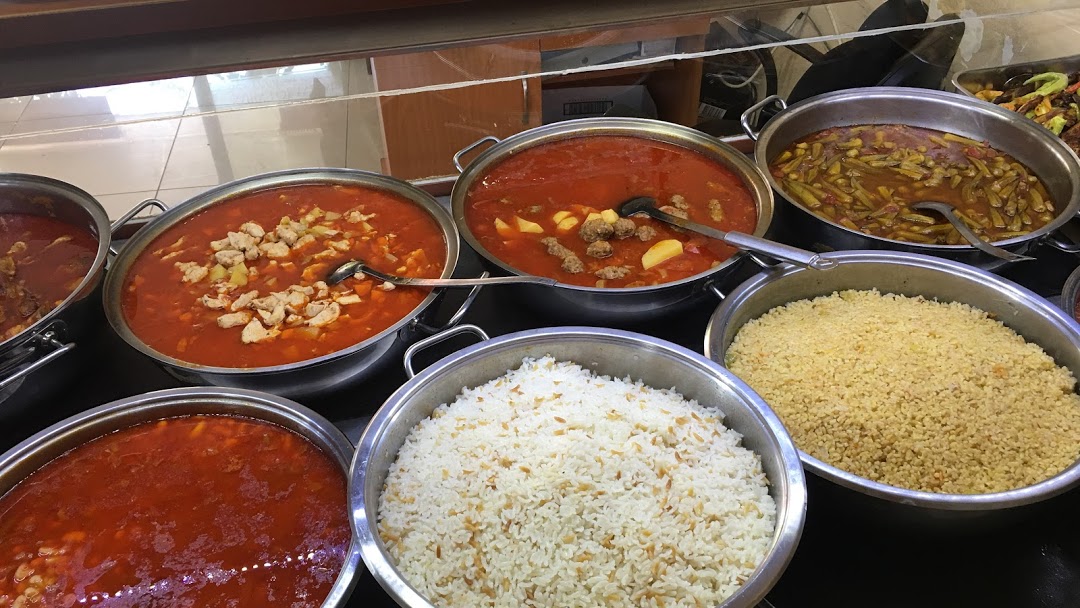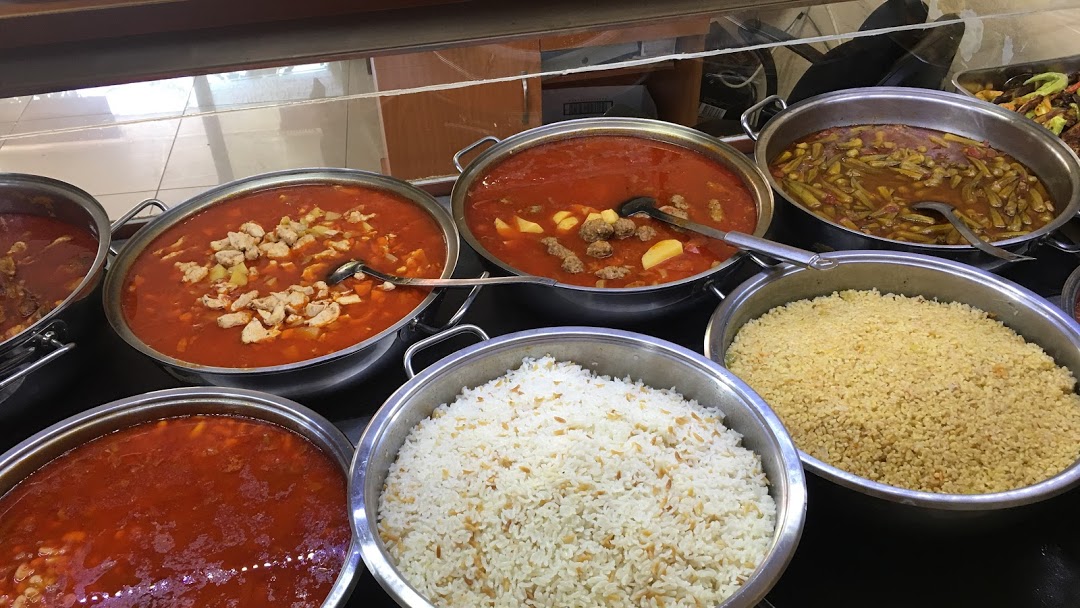 This restaurant was created by chef Ismail Sahin who wanted to open a small traditional Turkish cuisine caterer. It is a very good place, however as it has become very popular it is often crowded and the dishes are exhausted, that's with we recommend you to go there very early in the afternoon. On the menu: soups, kababs, vegetables, and seasonal dishes.
Address: Orhan Adli ApaydınSokak No:11/A, Tepebaşı, Beyoğlu, İstanbul
Istanbul has many other specialties to offer, and some places specialized in a special dish, such as:
– Lahmacun: Lahmacun is a thin and flatbread covered with a layer of spicy meat, minced tomatoes, pepper, and onion or garlic. You have to roll it first before eating it.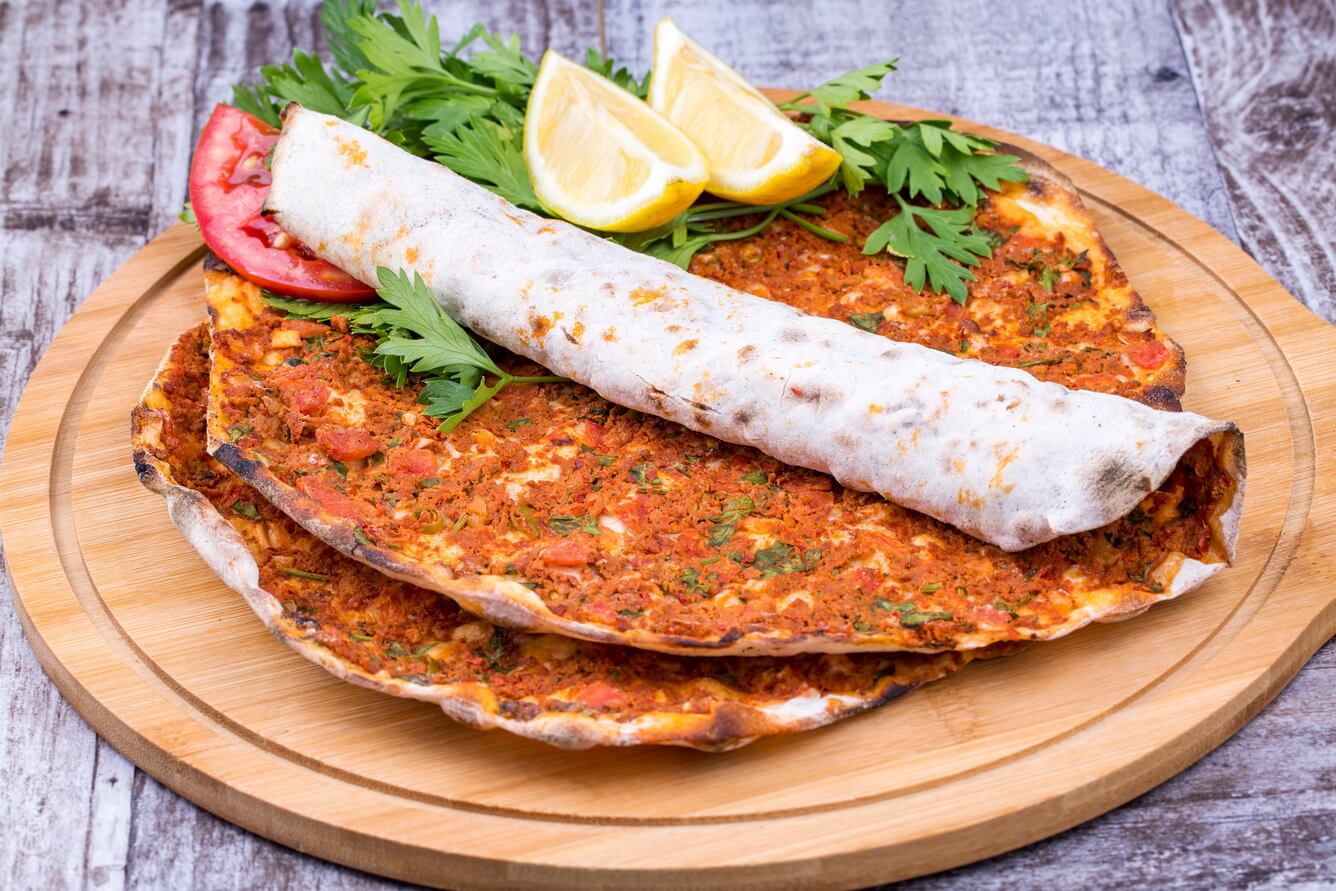 – Gözleme: The Gözleme is a typical dish in rural zones. It is composed of lavash bread or phyllo dough folded and filled with spinach or cheese and parsley, or minced meat, or even potatoes. The gözleme is usually cooked on a large plate (traditionally called sac).
– Pide: The pide is a kind of wood-fired « Turkish pizza ». It can be filled with either minced meat, cheese (kaşar or beyaz peynir), spinach, pieces of meat, braised meat (kavurma), sucuk, pastrami and/or eggs.
You can eat good pide in many different places in Istanbul, but here is our selection of the best places to eat this Turkish style pizza.
LİDER PİDE
Located on the other side of the Bosphorus, on the Asian side of Istanbul, and open since 1991. The owner is originally from Trabzon, a city known as the cradle of the pide. There, you will eat a very special pide, covered with butter: a bit heavy, but absolutely delicious!
Adress: Ümraniye, Poyraz Cd No:36, İstanbul
KARADENİZ PİDE EVİ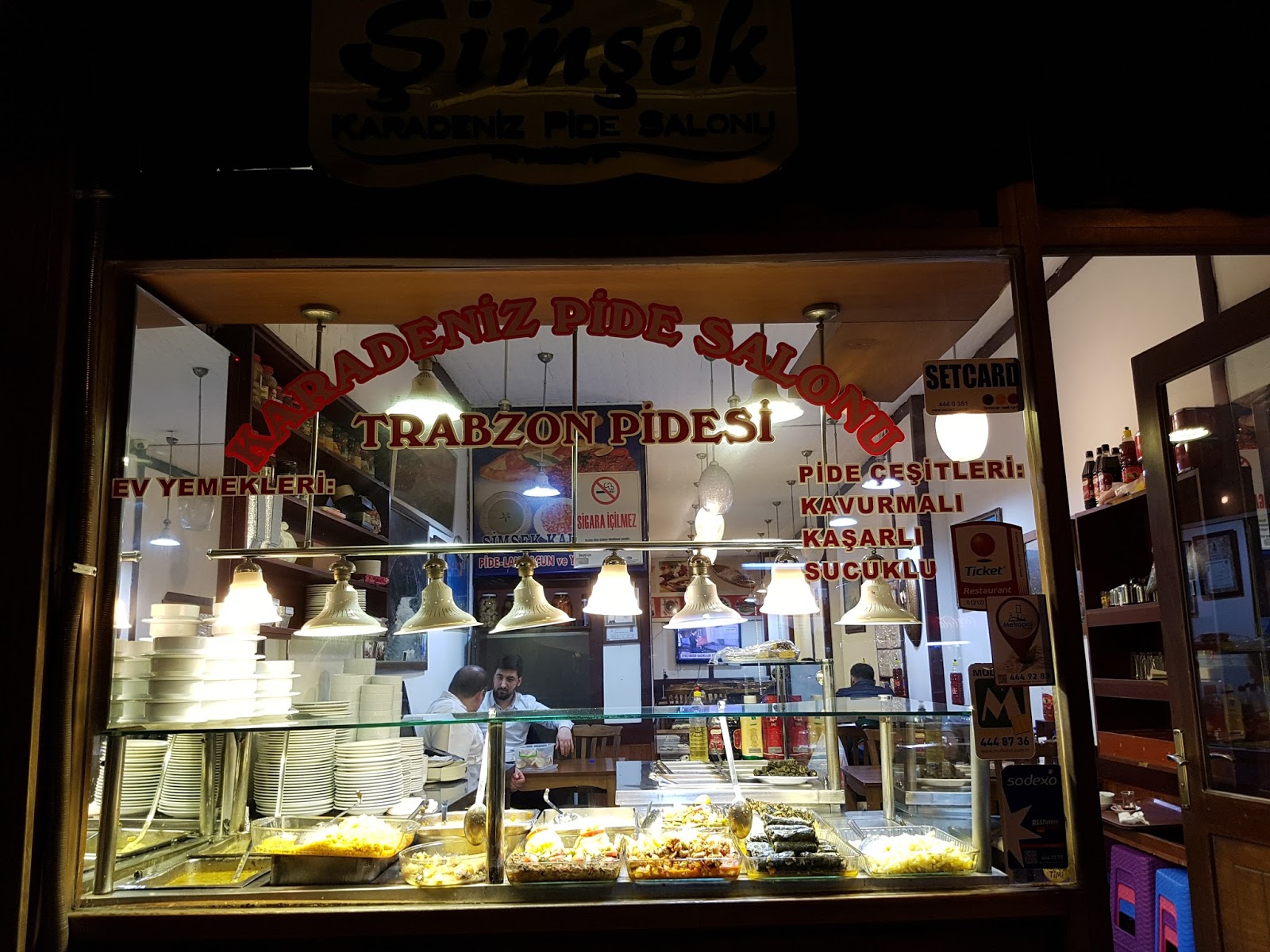 Located in Beyoğlu, this restaurant is open till late at night. The partygoers like to eat there after a night spent on the Taksim streets. In addition to the pide, you will also find other typical Turkish dishes.
Address: Asmalı Mescit Mh., 34430 Beyoğlu, İstanbul
– Mantı: Sort of Turkish dumpling shaped like small triangles and filled with minced meat, often with minced onions and parsley. They are served with garlic yogurt and melted butter or hot olive oil. You can then sprinkle spices on the top, such as oregano, dry mint, sumac, or red pepper powder. They are usually eaten as a main dish.
You can find many places where you can taste mantı, however, we advise you to eat them in one of the specialized restaurant chains that you can find all around the city.
Addresses:
– Casita: https://www.instagram.com/casitarestaurants/?hl=fr
– Bodrum Mantı: http://www.bodrummanti.com.tr/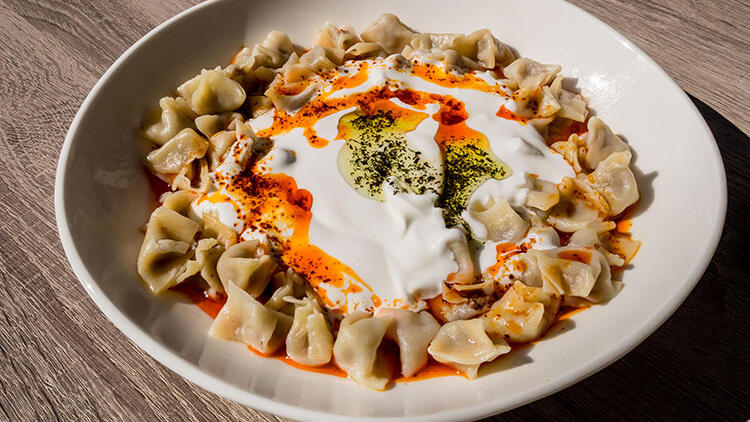 To discover Turkish cuisine and some of its specialties, we offer you to participate in our culinary and cultural walk on two continents.