A guide to the best Istanbul street food
You will quickly notice that in Turkey and especially in Istanbul, there is not a settled time to eat. Restaurants are open at any time and street food is everywhere. Turks eat at all hours, and you will surely do the same as there is for all tastes!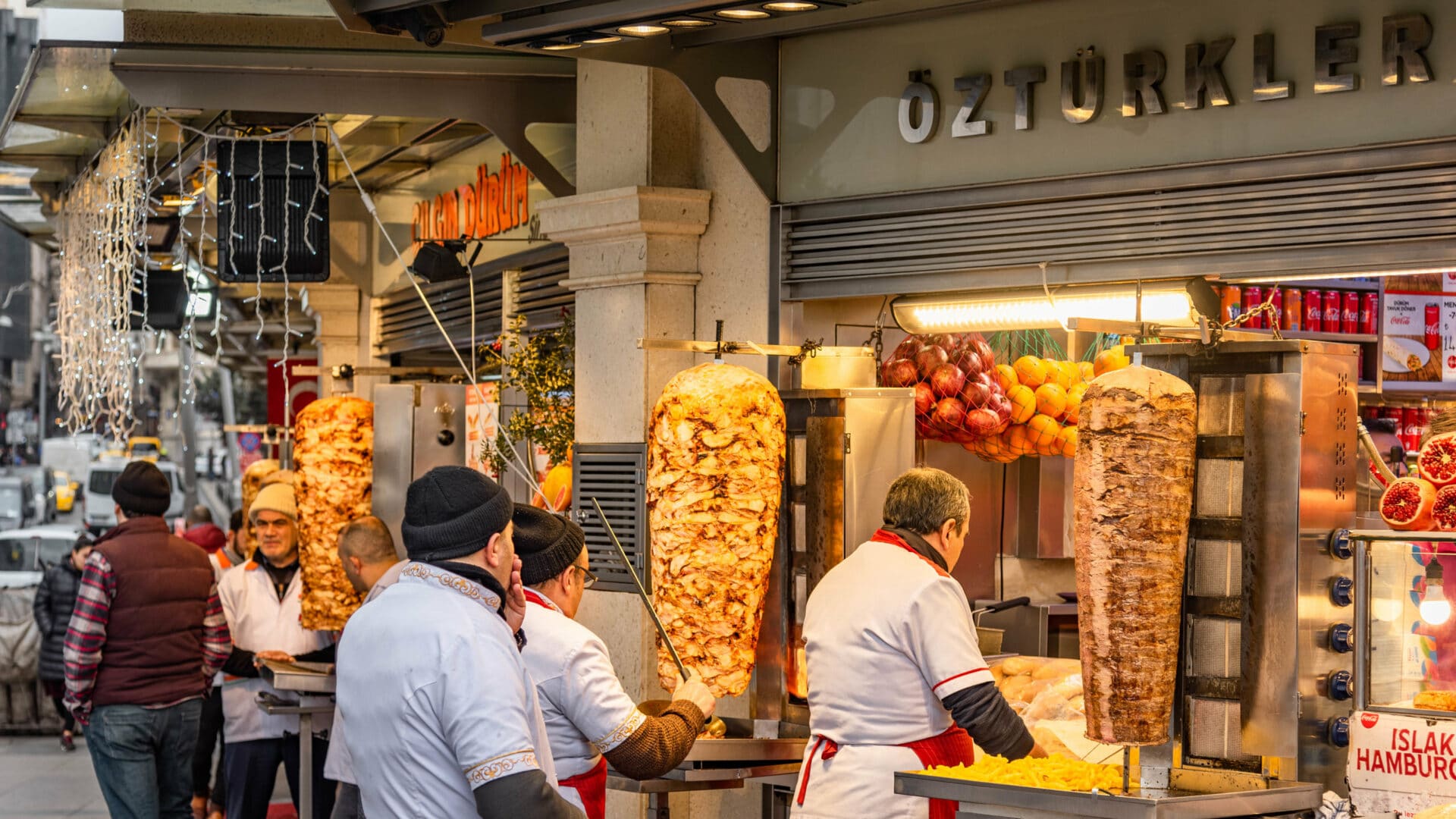 You can't walk more than a kilometer without seeing a restaurant or one of the many street vendors in the city. The most common ones are those selling simit (round bread covered with sesame seeds, very good), kestane (roasted chestnuts), boiled corn or grilled corn on the cob, or midye dolma which are mussels stuffed with rice, onion, and spices sprinkled with lemon. Choose small mussels rather than large ones, they are often tastier. You can also drink very good fresh fruit juice.
We particularly recommend the nar suyu (pomegranate juice) to start the day.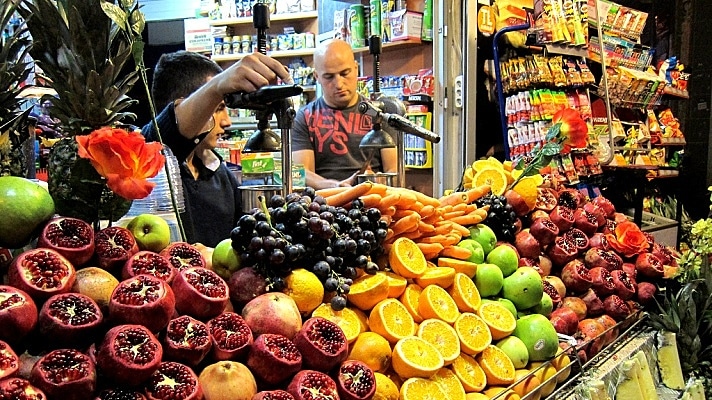 For meat lovers, do not miss the döner kebap, which is the best-known and certainly the most appetizing sandwich. The meat is roasted on a vertical skewer. When you walk in Istanbul and you smell and see this piece of meat cooking, it's hard not to get hungry. You can find it absolutely everywhere in the city. I hadn't come across a Döner that I really did not like yet, although the best döner kebap in Istanbul is in the less touristy areas. For example, if you go to Beşiktaş, we strongly advise you to eat one at Karadeniz Döner which is located in the center of Beşiktaş. It is always full and at 17 pm it closes because there is no more meat.
Karadeniz Döner Beşiktaş' address: Mumcu Bakka Sk, Sinanpaşa Mh., Beşiktas, İstanbul
In a different but still meat-based genre, another specialty we really love is the dürüm. It is a meat skewer rolled in a wrap, the meat comes with tomatoes, onions, and salad. The quality of the wrap is at least as important as that of meat, and in many establishments there are homemade. Many of them are very good, but we advise you to go to Dürümzade who is a specialist!
Dürümzade's address: Hüseyinağa, Kamer Hatun Cd. 26/A, Beyoğlu, İstanbul
Another Turkish specialty that you will not find anywhere else is the Kokoreç, which is sheep intestines cooked on the barbecue. It does not seem very appealing but it's really good! It is served in a sandwich after being chopped into small pieces and mixed with spices. This dish is a great classic before a football game, or after a drunken evening!
You will find many in Istanbul, especially at night, where some vendors take out their huge barbecue on the sidewalks. We have tested many, hated none, but to us the best ones are:
Concerning seafood, a very popular sandwich in Turkey is the balık ekmek ("fish bread"). It's a very simple sandwich: bread with grilled or fried fish. If you want to taste it, you can find some on Eminönü's dock.
To learn more about Turkish street food and discover many other specialties while discovering two not-often visited areas, you can participate in our culinary and cultural walk on two continents.