Arrival at Sabiha Gökçen Airport (SAW)
Before your arrival:
Before telling you about the different means of transportation to make go from the new airport in Istanbul to your accommodation, here are some tips to prepare your arrival in Istanbul:
In Turkey, the currency is the Turkish Lira. If you did not have time to change money before you leave, you can find ATMs in the airport to pay for your first expenses (taxis do not accept credit card). The banking system is very well developed in Turkey, you will find ATMs absolutely everywhere. We do not advise you to change a lot of money at the airport, the rates there are generally less advantageous than those you can find in the city. We suggest you ask your bank before you leave to see with which banks they may have agreements in order for you to withdraw money without extra fees.
Also do not forget to print or take a screenshot of the exact address of your hotel as well as its phone number!
Sabiha Gökçen Airport is the second airport in Istanbul. It attracts more and more travelers every year. It is located on the Asian side, at about 60km from the city center. The ride usually lasts 1 hour but with traffic jams (especially in the morning between 7 am and 9 pm, and in the evening between 5 pm and 8 pm) it can last till 2 hours. The airport is Pegasus Airlines' hub.
How to get to the city:
THE YELLOW CABS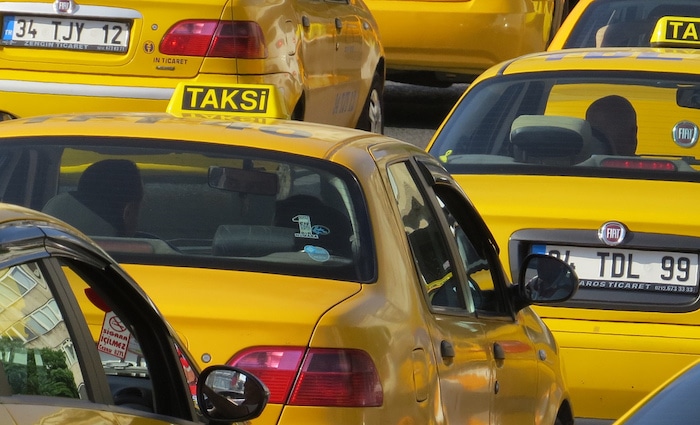 The airport is quite far from the city center, so the taxi ride to Taksim or Sultanahmet may be a bit expensive, (around 190 TL for Beyoglu and 180 TL for Sultanahmet).
To find them, get out of the airport and pick one that is in the line. Taxis in Istanbul are yellow or light blue, do not ride in the car of anyone else. Please note that the maximum number of passengers in an Istanbul taxi is 4.
Be careful, not all Istanbul taxis are honest, especially in tourist areas, sometimes they see tourists as a way to make some extra Turkish Liras, so always use the taximeter and don't try to negotiate!
THE HAVABUS SHUTTLES
They are the shuttles belonging to the municipality of Istanbul. You will find them at the exit of the airport. The shuttles leave every 30 minutes between 4 am and 1 am. It is the best option to reach the city center. The ticket for Taksim costs 18 TL and the journey takes about 90 minutes. The shuttle makes several stops on the way, (Kavacık – 1.Levent – Zincirlikuyu Metrobüs – Dolapdere – Taksim), most people stop in Taksim.
Once in Taksim Square, you can take a taxi or public transport to get to your hotel. Havabüs website: https://www.havabus.com/
Read our article on public transport in Istanbul.
OUR PRIVATE TRANSFERS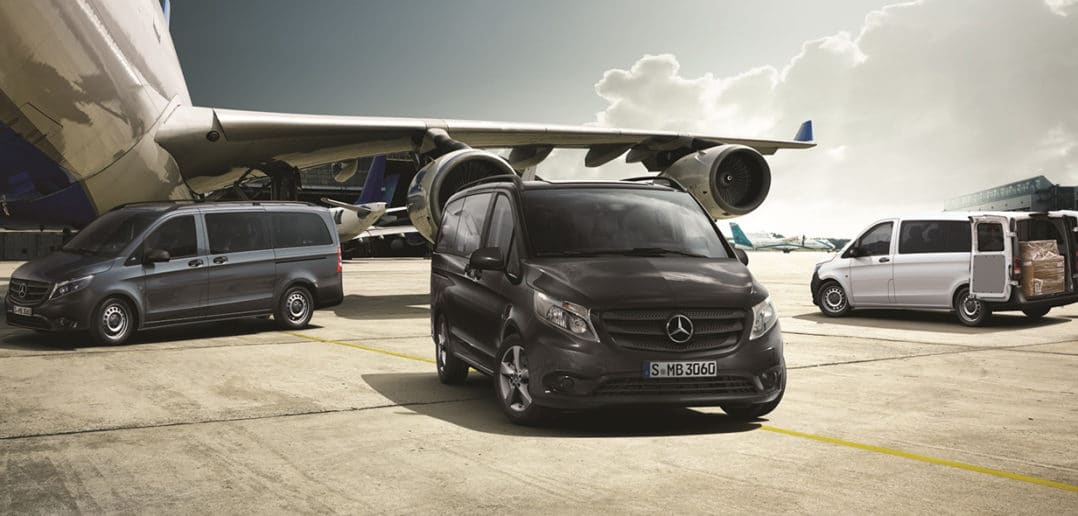 If you come in a group or with your family (especially with young children, as taxis do not have child seats), booking a private transfer may be a good choice. The driver will wait for you at the exit of your terminal, it will be cheaper than taking two taxis (the maximum number of passengers for a taxi is 4). Private transfers have a fixed price depending on the area where you go and are very comfortable (Mercedes Vito or Volkswagen Tranporter). We can also rent big buses up to 50 places. If you are interested, you can contact us by email, fill out the form below or leave a comment!
---
Contact us for a private transfer!
---