Coronavirus and border reopening: how to travel to Turkey safely?
As the whole world continues to face the global coronavirus pandemic (COVID-19), life in Turkey has gradually resumed since June 1, 2020. The borders are scheduled to open in early July while the domestic flights started on June 1, 2020, from a few cities. In addition, without impact, no quarantine is planned this summer. But then, can we travel to Turkey? With what restrictions and respecting which sanitary measures?
The first case was confirmed by the Turkish authorities on March 11, 2020. The evolution of the COVID-19 pandemic in the country is broadcast every evening by the Minister of Health, Mr. Fahrettin Koca via the government website: https://covid19.saglik.gov.tr/.
Measures taken by Turkey
Turkey began taking precautions as early as February 24, 2020, following an increase in confirmed cases in Iran by suspending international flights there and installing temperature controls at airports. Flights to abroad stopped completely on March 15.
From March 16, schools and universities were closed and teaching continued at a distance. On the sports side, the matches continued but behind closed doors until March 19 and were then postponed.
Restaurants, bars, shops, parks and other gathering places like places of worship have been closed.
The total curfew was then maintained on weekends and holidays in the 31 largest cities in Turkey, and inter-city travel restrictions for these 31 cities were also implemented. For the holidays after Ramadan, the whole country was in quarantine for 3 consecutive days.
Turkey has sent medical aid to 57 countries including Italy, Spain, and France to fight the virus.
The return to normal
Since May, the deconfinement has been progressive until June 1, 2020, when the travel restrictions and curfews were lifted. Cafes, restaurants, museums, parks, and beaches have been reopened and open-air concerts have been authorized. Cafes, bars, and restaurants are open until midnight. However, the concert halls and nightclubs remained closed. The Turkish league resumed behind closed doors on June 12, 2020.
Wearing a mask remains compulsory in supermarkets, markets, airports, and public transport as well as respecting social distancing of 1.5 meters.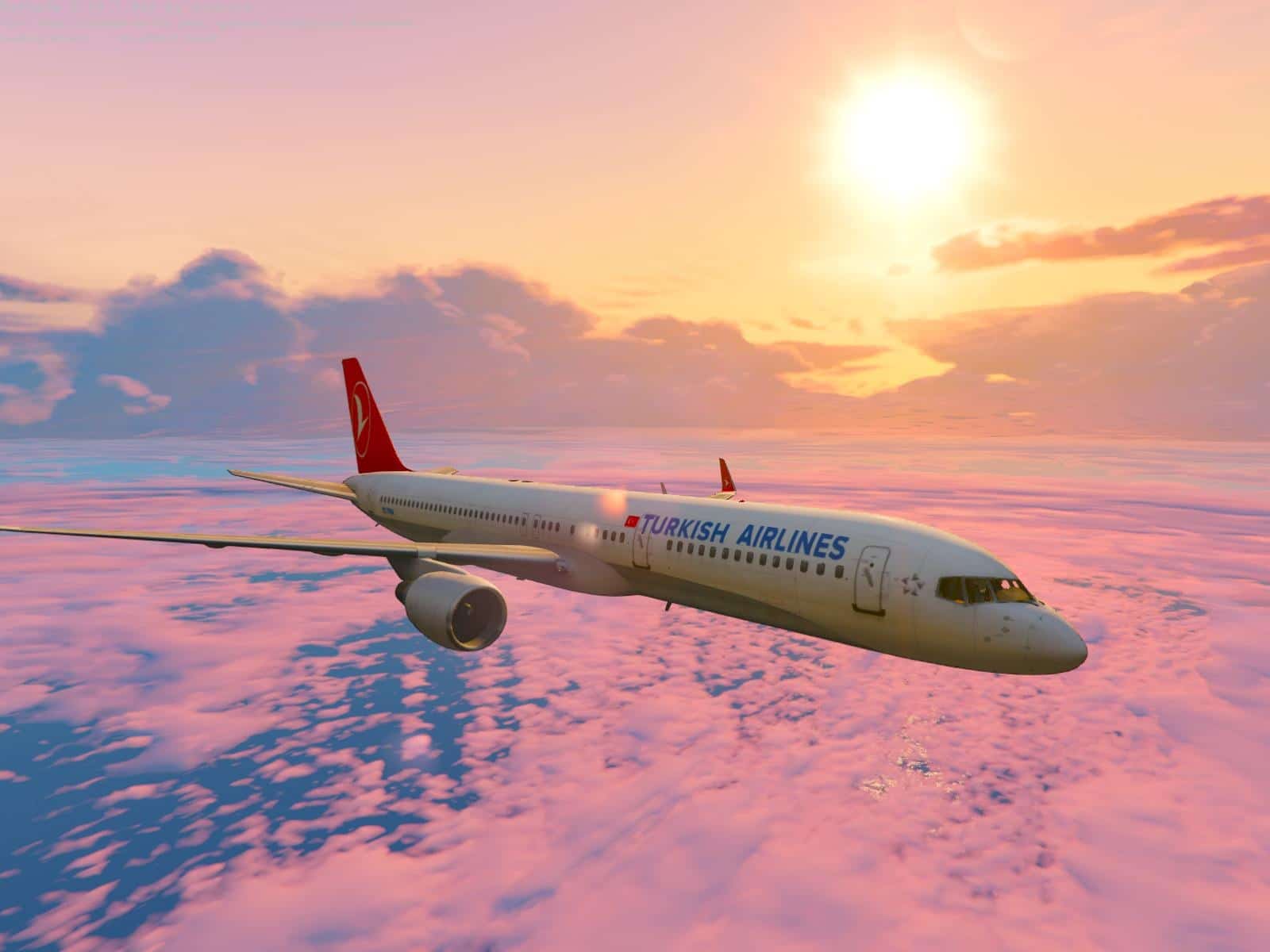 How to get to Turkey?
Turkish Airlines has announced a gradual recovery from June 1 for domestic flights and from June 11 for international flights. Pegasus has declared a resumption of international flights from June 15. Indeed, Turkish authorities have lifted restrictions on entry to their territory since June 11. However, Schengen's external borders are still closed until July 1, 2020, at least. This means that only people currently authorized to enter the Schengen area are, for the moment, authorized to board these flights. Note that depending on the evolution of the situation, this information may change.
When you arrive in Turkey, your temperature will be taken using a thermal imaging camera or a forehead thermometer. In the absence of symptoms, the quarantine (home) requirement has been lifted. In case of symptoms, a free PCR test can be performed and people will, if necessary, be referred to a care structure. You will also be offered to be returned to the country of departure with the first plane, 9 seats of which will be reserved for this purpose. In the absence of a fever, you can enjoy your vacation while respecting the wearing of masks and social distancing.
For returns, it is advisable to go to the airport at least 3 hours before departure time for international flights, and at least 2 hours in advance for internal flights.
"Healthy tourism" Program
Turkey has set up a certification program based on 132 criteria to ensure "healthy tourism" based on the health and safety of travelers and workers, as well as measures to be applied in establishments and in the means of transport to prevent the spread of the virus. The list of criteria for obtaining the certificate is available in English on the government website for tourism in Turkey.
Measures taken for trips to Turkey
Airlines have established several guidelines to ensure safe travel. They recommend using online check-in and check-in at the airport is done without contact at the counters or kiosks. The counters are equipped with separating panes.
When boarding, passengers are called according to the row order and when landing, they leave the aircraft in small groups.
Planes are thoroughly disinfected after each flight and the ventilation of each aircraft filters the air at 99.97%. Cabin personnel is equipped with protection and their temperature is taken before each flight, as well as that of passengers before boarding by a hygiene expert.
Personal luggage is limited. Only handbags with personal effects, laptops, and personal effects for babies are allowed. The maximum size is 40*30*15 cm and the maximum weight is 4 kg.
Airports are equipped with disinfectant dispensers at several crossing points and thermal checks are regularly carried out. Wearing a mask is compulsory and respecting social distance is 1.5 meters.
Video of the measures taken at Istanbul International Airport (İGA).
Housing measures
To ensure everyone's safety, the hotels have also implemented sanitary measures. Obtaining a certificate from the tourism agency in Turkey is not compulsory but highly recommended.
These measures are based on the following points:
– Staff receive training on this new protocol and must be examined daily. A customer file including contact details, identity information, countries visited in the past 14 days and a future travel plan is requested. Their temperature is also taken.
– The room cleaning staff are equipped with gloves which are changed after each room. The rooms are ventilated during daily cleaning and the windows left open for at least 1 hour. Particular attention is paid to all frequently touched surfaces such as door handles, air conditioning, and television remote controls.
– Staff coming into contact with customers' personal effects such as suitcases, wash their hands directly after touching them.
– Sheets and towels and all other textiles are washed between 60 and 90 ° C. In order to avoid the formation of dust and particles, they are folded and packed.
– Saunas, massage parlors, and gyms remain closed, but otherwise, the capacity is reduced, cleaning and ventilation are carried out regularly.
– Clients whose diagnosis is positive for COVID-19 must be isolated and entrusted with the health personnel. Their rooms will be ventilated and thoroughly cleaned, then left empty for 24 hours.
Measures taken in swimming pools and beaches
The chlorine level in swimming pools will be maintained between 1 and 3 ppm and checked regularly. The showers and toilets in swimming pools and beaches are cleaned and disinfected. Sun loungers spaced at least 1.5 meters apart to ensure the social distance between visitors. Additional cleaning measures are also taken for equipment around swimming pools and beaches.
Transport in Turkey
For all trips by plane, train, or bus within the country, wearing a mask is compulsory. It is also necessary to use a HES code available on the Hayat Eve Sığar app (Life At Home) downloadable from the App Store (iOS) or Google Play in order to certify that you are not a carrier of the virus. This code is not required for flights from abroad to Turkey.
A temperature check is also carried out before each trip.
Public transport in Istanbul
Since June 1, public transport capacity has increased from 50% to 100%. Some have disinfectant gel dispensers. High-traffic metro stations have thermal cameras to monitor the temperature of passengers.
Most taxis are fitted with plexiglass or plastic sheeting which separates the driver from the passengers.
For more information on transportation in Istanbul, don't hesitate to consult our guide to public transportation.
In general, Turkey has handled the crisis very well with a relatively low number of deaths thanks to the measures taken early enough as well as the many hospitals and beds available in the country.
It is with great pleasure that we welcome you again and we look forward to helping you organize your trip and making you discover the wonders of Turkey. Our team is available to answer all your questions, so don't hesitate to contact us.