From Dubai to Athens via Pakistan, the Middle East, South America, and the Balkan countries, everyone is getting crazy for Turkish television series. You are also starting to find them more and more on platforms like Netflix in the West, with for example "The Protector of Istanbul" or "The Gift".
Currently, Turkey is the second-largest exporter of TV series in the world after the United States, followed by Great Britain, France, and Germany. They are more than 650 million viewers in more than 140 countries!
In addition, South Korean companies like CJ Entertainment have also been investing more and more in the cinema and the local audiovisual sector in recent years.
In general, the episodes are long (between 90 and 120 minutes per episode per week), although, in order to alleviate the demands of workers in the sector complaining about the pace of work and to improve quality, certain series now fall back to one-hour episodes.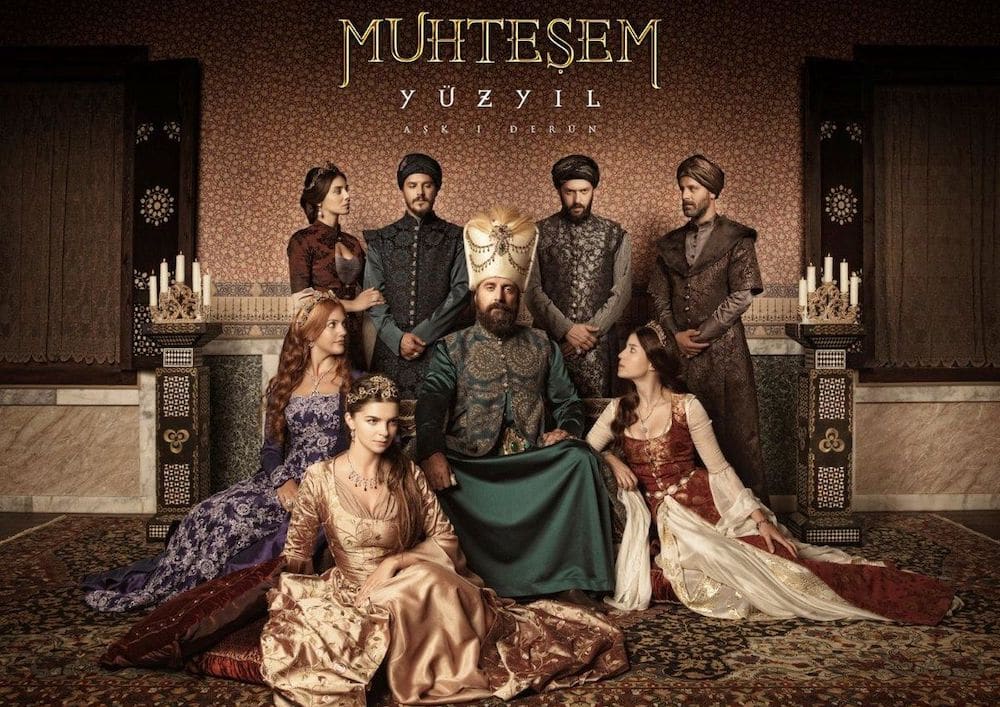 With more than 80 series on the air per year, the themes are varied: rewriting and glorification of the Ottoman period (Muhteşem Yüzyıl, Payitath Diriliş Ertuğrul, Rise of Empire: Ottoman…), impossible loves between different social classes (Aşk-I memnu, Medcezir, Kara sevda, Erkenci Kuş, Kiralık Aşk…), military conflicts, state affairs, police (Vatanım Sensin, Börü, Bezaht Ç…), mafia stories (Çukur, Ezel, Kurtlar Vadisi) or even satirics (Avrupa Yakası, Jet Sosyete…).
No matter the theme and the funding (public channels, studios, or streaming platforms like Netflix or its local rivals such as BluTV), Turkish series are a real "soft power" for Turkey and a magnet for tourists, especially for Arabic-speaking, South American and Balkan countries. We too in Tooistanbul, experienced this by visiting the filming locations of the Turkish series at the request of our visitors who also came to see the backstage of their favorite series.
The international journey of the Turkish series began in 2005 with the show: "Gümüş" (which means "silver" in English); a love story staging the epics of a couple: Gümüş and Mehmet. The role of Mehmet is interpreted by the Turkish "Brad Pitt", Kıvanç Tatlıtuğ.
Following the accidental death of his girlfriend Nihal, Mehmet suffers severe depression. His grandfather decides to marry him to Gümüş, a young woman from the countryside with whom Mehmet was in love when he was a child.
After their marriage, the couple is then drawn into a whirlwind of epic events: kidnappings, imprisonments, assassination attempts, etc. A love story that has impressed an impressive number of people.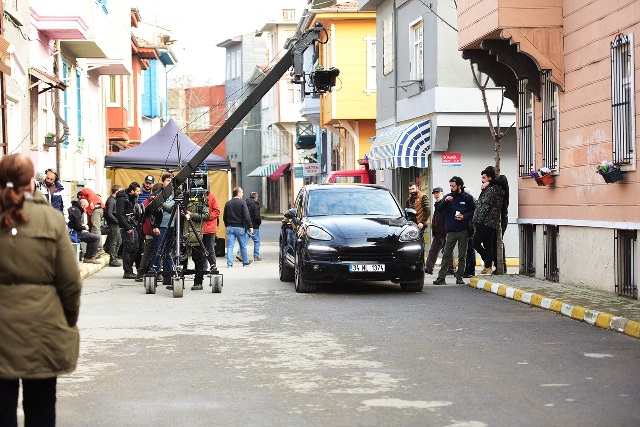 Since then, national and satellite television stations in the Arab world have been demanding for Turkish series.
The final episode of the show was watched by 85 million viewers in the Arab world, and the effects on the Turkish economy were immediately felt. We still observe 15 years later, an increase in tourists from Arab countries and the Balkans in Turkey.
The most revealing example of this phenomenon is the series "Muhteşem Yüzyıl" (which means "the magnificent century") – a series on the intrigues of the harem during the reign of Suleiman the Magnificent – which has been viewed by more than 400 million prime time viewers combined in over 72 countries. Thus, the Turkish series reach not only audiences from the Arab world but also those from around the world. It is the most exported series from Turkey to date.
But what is the real reason for the growing interest in Turkish dramas?
According to the Turkish sociologist Ipek Mercil from the University of Istanbul: "By exploring themes such as equality between men and women or female work, by tackling taboos, such as children out of wedlock, these soap operas show that openness is compatible with traditional Islamic values. These series bring a breath of fresh air to millions of Arab fans, unaccustomed to this kind of situations and themes approached in the Turkish series where the taboos of moral or sexual order fell. "
For the sociology professor at the University of Galatasaray, Hülya Uğur Tanrıöver, through these series, viewers discover, of course, stories that interest them, but also the country that is Turkey: a deformed Turkey, but with its share of reality, a Muslim, Europeanized, and developed country. For the Arab countries, Turkey is a bit of the West.
But critics are pouring in…
The Grand Mufti of Saudi Arabia, Abdul Aziz al-Sheik, has put a fatwa (this is, in Islam, a legal opinion given by a specialist in Islamic law on a particular issue) on several Turkish series, announcing that all who broadcast these series would-be enemies of God and his prophet.
In Greece, such criticism has also come from the Orthodox Church.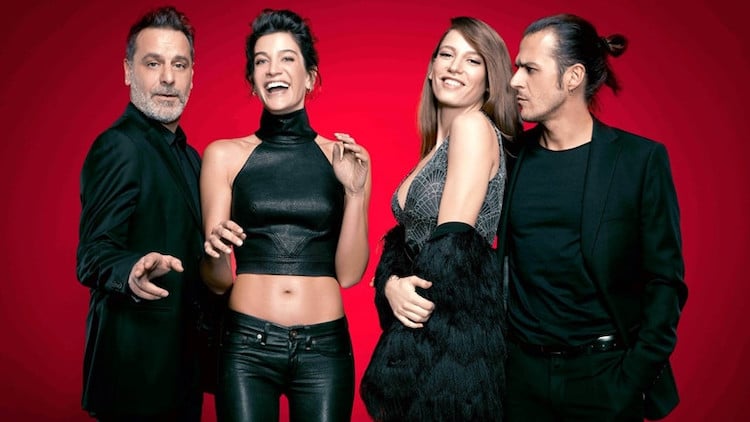 However, faced with the enthusiasm of the population, none of these countries has completely banned Turkish series, they simply choose the ones that they think best suit their audiences: love series (some scenes are censored) for the Arab countries, series on the Mafia for the Balkans or melodramas for South America. The audience continues to grow, and even more so since the arrival of Netflix. Indeed, even if this platform had been broadcasting Turkish series for several years, in 2018 it launched the series "Muhafız" ("The Protector" in English), an original Netflix series with Çağatay Ulusoy as the main actor.
Netflix continues to broadcast more and more Turkish series that is becoming more successful internationally. You will find below our selection of series to watch, some of which are available on the platform.
Here are some shows and their summaries to make you want to discover more:
THE CLASSICS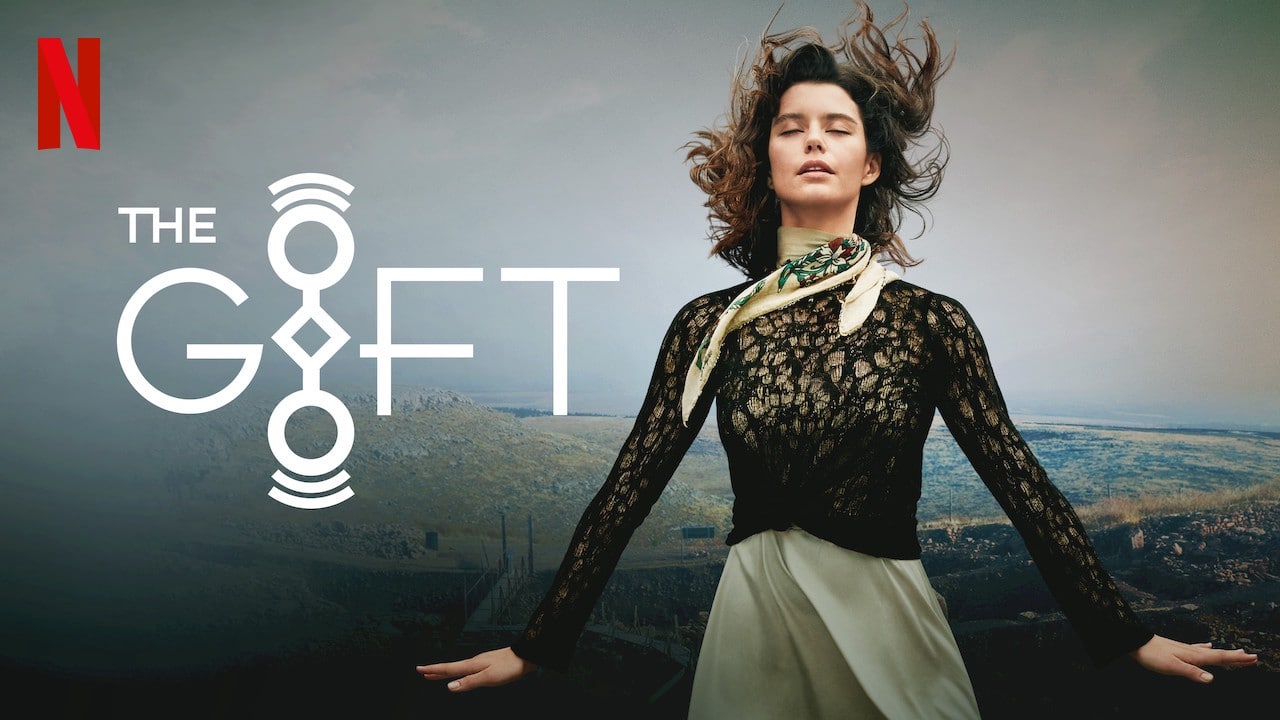 İkinci Bahar (Second Spring) / 1998 – 2001: the classic television series starring two very famous Turkish television actors, Şener Şen and Türkan Şoray, İkinci Bahar revolves around the story of the widower and owner of a kebab restaurant, Ali Haydar, who falls in love with his meze cook, also a widow.
Avrupa Yakası (European Shore) / 2004 – 2007: a very popular Turkish sitcom that aired between 2004 and 2009, Avrupa Yakası was talking about the very funny tribulations of Aslı, editor of a fashion magazine called Avrupa Yakası, and her brother Volkan, her family and colleagues.
Yabancı Damat (Foreign Groom) / 2004 – 2007: Nazlı returns to her hometown after graduating from college, but a surprise awaits her. Her father wants her to marry his best friend's son. Nazlı does not accept it and runs away from the house in Bodrum. She finds a job there and meets a handsome Greek. How can a relationship between a Greek and a Turkish succeed when they are historical enemies? Nazlı and Niko fall deeply in love with each other, but her family and fiance pursue her. Niko's girlfriend, Anna, is also an obstacle to this love. Will this impossible relationship has a happy ending or will they have to separate?
Gümüş (Silver) / 2005 – 2007: following the accidental death of his girlfriend Nihal, Mehmet suffers from severe depression. His grandfather decides to marry him to Gümüş, a young woman from the countryside with whom Mehmet was in love when he was a child. After their marriage, the couple is then drawn into a whirlwind of epic events: kidnappings, imprisonments, assassination attempts, etc. A love story that has passioned an impressive number of people.
Hatırla Sevgili (Remember My Love) / 2006: a love story at the end of the 1950s in Turkey, in Istanbul. In this harsh political era of Turkey during these years, two young people from opposite families fall in love. Their families do not allow them to marry. They face many obstacles for years.
Fatmagül'ün Suçu Ne? (What is Fatmagül's crime?) / 2010 – 2012: it's a story based on Vedat Türkali's homonymous novel. The series evolves around Fatmagül and Kerim who are the main characters. Fatmagül, who is raped one night by 3 people under the influence of alcohol and drugs, is desperately trying to rebuild herself after these events with the help of Kerim, the silent witness of this frightening episode.
Ezel / 2009 – 2011: a high-end drama that was a great success in Turkey but also a global phenomenon with hundreds of millions of viewers across the globe. This is the story of Ömer, a young man returning from military service, who is betrayed by his friends and his fiancee after a heist that doesn't go as planned and ends up in prison for ten years. He simulates his own death there and manages to escape. He recreates himself as "Ezel", a high-end poker player who is a successful and classy man, but motivated internally by one thing: his determination to understand why the people he loved betrayed him and takes his revenge. A story inspired by the Count of Monte-Cristo.
Kuzey Güney (North-South) / 2011 – 2013: Kuzey, a 17-year-old boy, endorses the crime of his brother Güney, while the two brothers are in love with Cemre, the same girl of their neighborhood. After 4 years in prison, Kuzey is released but discoverers that his big brother Güney has been in a relationship for 4 years with Cemre. This relationship will separate the two brothers who will hate each other. Güney decides to marry another woman so that Kuzey can go out and fully love Cemre. Even after this marriage, Kuzey is unable to date Cemre because she is still her brother's former fiancee.
Leyla and Mecnun (Leyla and Mecnun) / 2011 – 2014: Mecnun, a confused 25-year-old man from a middle-class family, lives in a historic district of Istanbul. Mecnun falls in love with Leyla at first sight and becomes obsessed with her. Leyla, from a higher class family, leads a different life from that of the other inhabitants of the neighborhood. It's a surreal and absurd comedy revolving around Mecnun's fictional love story. The series has won several awards.
Muhteşem Yüzyıl (The Magnificent Century: Kosem) / 2015: taking place during the reign of Suleiman the Magnificent at the height of the Ottoman Empire, Muhteşem Yüzyıl is one of the most successful Turkish historical dramas, with many twists, emotions, and superb costumes and sets. The plot focuses on the life of the Ottoman Sultan, Suleiman the Magnificent, and his wife, Hürrem Sultan.
Kara Sevda (Bad Novel) / 2015 – 2017: Kemal Soydere is the son of a middle-class family. In his final year in mining engineering, a girl named Nihan enters his monotonous life. Love is impossible because of the class differences between them, but they manage to be together until the day Kemal has to move to a mine in Zonguldak, unaware that Nihan will be forced to marry Emir Kozcuoğlu, a man in love with her since childhood. Kemal isolates himself in his work, and one day, after an accident at the mine, he is promoted and assumes a position of power in the company. Five years later, Kemal decides to return to Istanbul to face his past.
Vatanım Sensin / 2016 – 2018: General Cevdet, a former Turkish general, was the victim of a bad plot by the Turkish army, a kind of personal betrayal. He then joins the Greek army as a general. People think he's a traitor, but he works undercover. An epic of contradictory patriotic emotional events against family, friends, love, and commitment.
THE FAVORITES OF THE EDITORIAL TEAM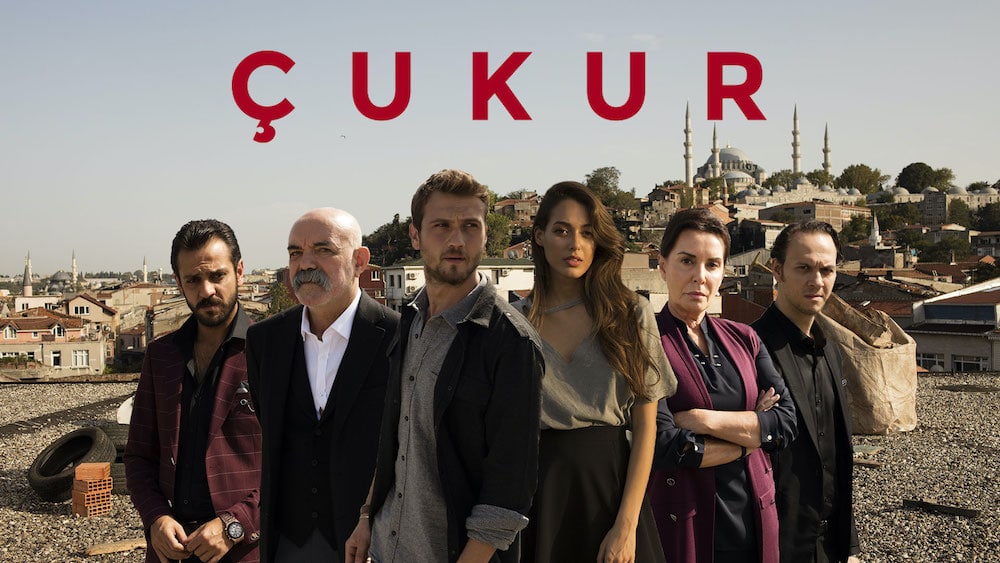 Behzat Ç. / 2010 – 2019: Behzat Ç. is a rough, violent, and morally ambiguous policeman who is the head of the homicide department in Ankara. His team is made up of five people: Harun, Hayalet (Ghost), Akbaba (Vulture), Cevdet, Selim, and Eda. Behzat Ç. and his team generally work with the prosecutor Esra, who later becomes his love interest. They persistently prosecute criminals and resolve murders while sometimes (and usually reluctantly) being involved in different cases.
Masum (The Innocent) / 2017: retired superintendent Cevdet lives in a coastal town with his wife Nermin and son Tarik. Cevdet's former student, Commissioner Yusuf, is sent to town by Chief Commissioner Selahattin to shed light on the mysterious death of his close friend Taner.
7 Yüz (7 Faces) / 2017: this series, the style of which is similar to that of "Black Mirror", depicts seven different but intertwined stories of modern life in Istanbul. 7 Yüz is a drama inspiring reflection centered on seven characters living in the same building in the city. Everyone faces a major change in their life, which requires them to face their greatest fear or weakness.
Fi / 2017 – 2018: Can Manay teaches psychology at the university and also practices therapy on his own television program. He is a real TV star and multiplies sexual conquests. One day he falls in love with Duru, his neighbor, a young dancer, whom he meets by chance. Duru has a fiance named Deniz, a talented musician, and director. Can Manay then begins to manipulate his world to make Duru fall in love with him without Deniz noticing. Meanwhile, Özge Egeli, an ambitious young journalist, is determined to reveal Can Manay's dark past.
Çukur (The Pit) / 2017 – present: the Turkish drama Çukur tells the story of Yamaç, a young man from the influential Koçova family who reigns over Çukur, one of the most dangerous districts of Istanbul. When he meets Sena, they fall in love and get married. As Yamaç's family begins to think that the couple has left them aside for bourgeois life, Sena follows Yamaç to Çukur where he takes up his new role as head of the family.
This district is located in Istanbul, you will have the opportunity to spend it during our Istanbul Tour off the beaten track: Discover the contrasts of Istanbul with us!
Börü / 2018: it is a mini-series in the Turkish language with Ahu Türkpençe, Serkan Çayoğlu, and Emir Benderlioğlu. The plot revolves around the lives of the elite Turkish special forces, both when they do their work in combat, but also showing how their work affects their lives when they are not in service, taking place over several years of Turkish history from 2014.
Avlu (The Court) / 2018: Deniz has been exposed to domestic violence for a long time. During a fight, her daughter shoots her father as she tries to protect him. She offers to take responsibility. Deniz is charged with the attempted murder of her husband and sent to prison. She must now learn to survive in this new world.
Bozkır (La Steppe) / 2018: experienced police captain Seyfi and young recruit Nuri Pamir face murders of children in a city in central Anatolia. The murders lead them to the city's most popular businessman, Abbas, and his daughter Dilara.
AIRING NOW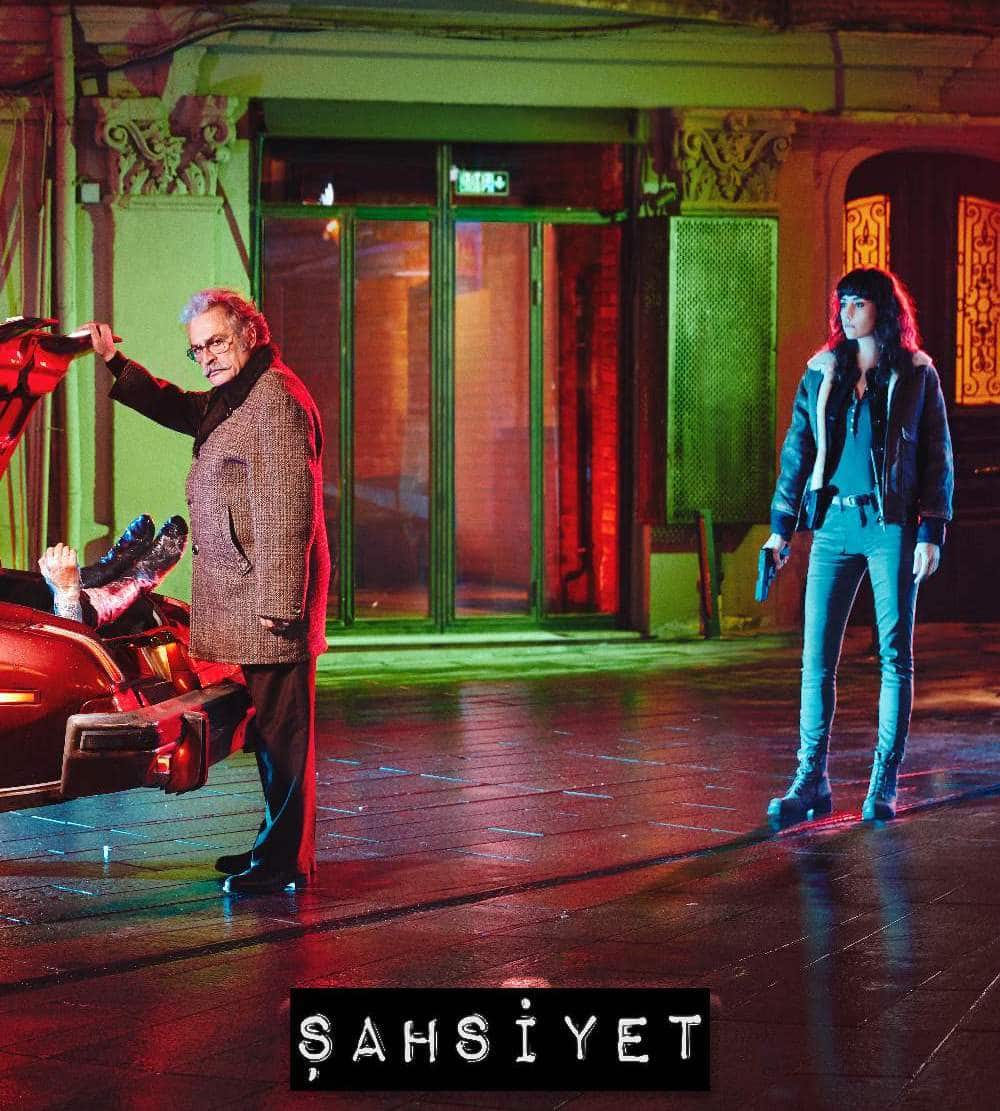 Şahsiyet (Character) / 2018: a retired man with Alzheimer's makes the disease an opportunity to execute criminals without fear of suffering from conscience problems. In 2019, Haluk Bilginer won the Emmy for Best Actor Performance for his role in the series.
Hakan: Muhafız (Hakan: The Protector) / 2018 – present: the story is based on "Karakalem ve Bir Delikanlının Tuhaf Hikayesi", a work by Turkish novelist Nilüfer İpek Gökdel. This is the first original Turkish series from Netflix. We discover Hakan, a young salesman working in an antique shop in the Grand Bazaar of Istanbul with his adoptive father, who one day receives the visit of a client looking for a talisman. After having put his hand on the coveted object, the young man discovers to be the chosen one, a being charged with protecting his city from demonic forces, who has no other choice than to ally himself with marginalized people to save Istanbul.
Atiye (The Gift) / 2019 – present: Atiye is a painter from Istanbul. She has a normal family and a perfect boyfriend. Everything is fine on the surface. From a very young age, she has been painting a strange and original motif without knowing the reason. At the same time, an archaeologist discovers the same symbol as Atiye painted in the ruins of one of the world's oldest temples, Göbeklitepe. This discovery is published in the newspapers, which intrigues Atiye who will do everything to find out more about this mysterious symbol.
Rise of Empires: Ottoman / 2020: A historical Turkish docudrama, with Cem Yiğit Üzümoğlu and Tommaso Basili. Its first season, composed of 6 episodes, is directed by Emre Şahin and written by Kelly McPherson. The series became available for streaming on Netflix on January 24, 2020. It is about the Ottoman Empire and Mehmet the Conqueror and tells the story of the fall of Constantinople in 1453.
Bir Başkadır (Ethos) / 2020:
This mini-series of 8 episodes brings together in unforeseen circumstances a group of endearing characters from very different cultural social backgrounds in the city of Istanbul. Meryem, a veiled woman begins to consult a psychiatrist, Peri, after her repeated fainting. A meeting that also highlights the differences between classes in Turkey and perfectly illustrates the current society. We also have the pleasure to find in the episodes including the ending credits, some cultural references, television and cinematographic images such as the images of the Bosphorus filmed by the French director Maurice Pialat as part of a documentary dating from 1964, the music of films from the Yeşilçam wave that have remained in the memories. Among these musics, we can listen "Claire de femme" by Jean Musy, "Martini Dry" by Philippe Sarde, "I Adefi" de Stamatis Spanoudakis", or "Deprem" by Cahit Berkay and many others.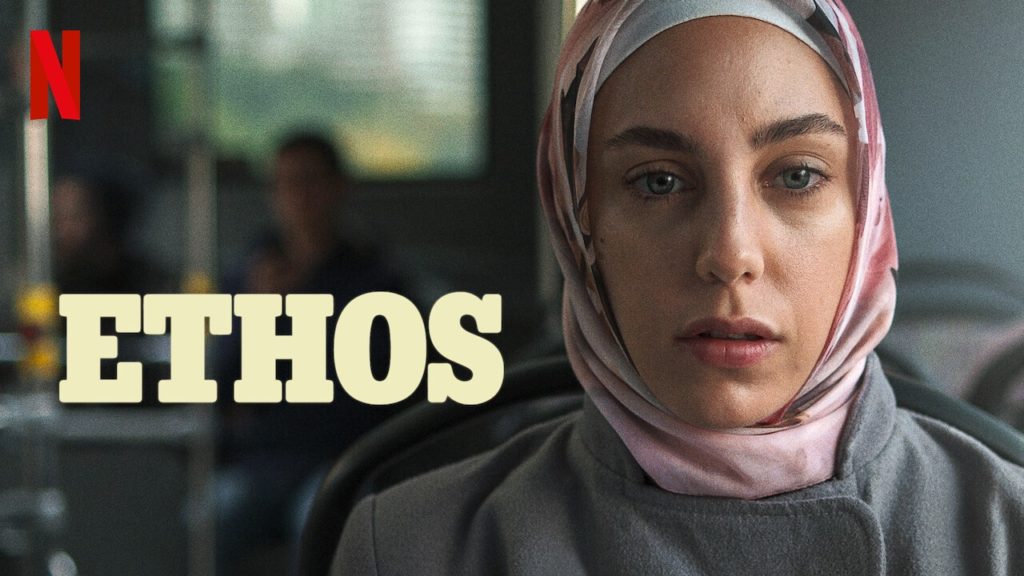 What about you, what is your favorite Turkish TV series? Do not hesitate to share your experience in the comment section! For any questions, contact us!
Turkish cinema
The technological boom of the Bosphorus
Home page