What are the most beautiful beaches in Istanbul?
During the Summer Istanbul is a little quieter, there is less congestion because many Istanbulians take refuge on the south coast. In addition to the historical parts of the city, you may be tempted to enjoy a day at the beach for a day trip.
For those of us who live in Istanbul, it is a real pleasure to be able to enjoy the sea which is only twenty kilometers from the hustle and heat of the city center. The Northern part of Istanbul is still very wild with forests, beaches, and small villages.
The peninsula is bordered by the Black Sea and offers large sandy beaches. These beaches are still unknown to travelers as very few are mentioned in conventional guides
Our selection of the best beaches in Istanbul :
BURÇ BEACH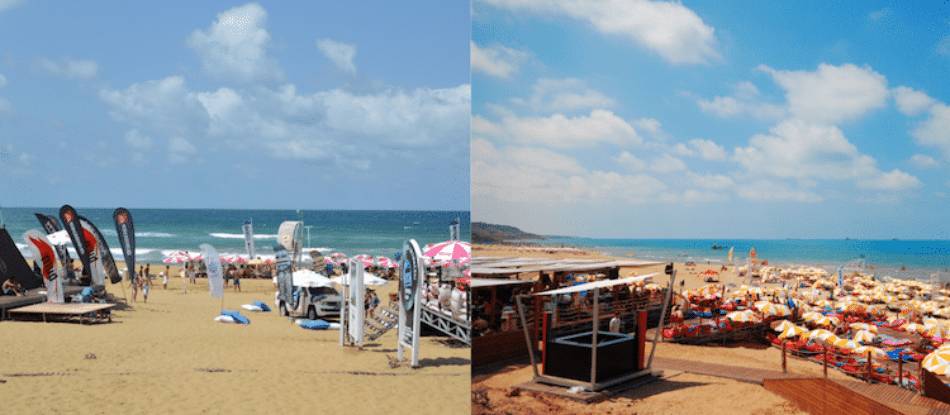 Located on land owned by the University of Bogazici, the beach has everything to make you have a good day. It extends over 2km, has white lovely sand, and offers many activities such as sea catamarans, canoeing, kayaking, windsurfing, and volleyball courts. There is also a bar-restaurant and a bar on the beach. The weekend during the late afternoon music and good music await you. Burc Beach also hosts the annual World Championships of kitesurfing and many concerts. www.bumed.org.tr
Getting there: shuttles are organized in front of the Hacıosman metro stop with a return at 7 pm. The departure is at 10:00 am during the week and at 09:40 am/10:40 am/11:40 am during the weekend. For more information and reservations, you can visit the website.
Prices: 80 TL on weekdays; 145 TL on weekends and holidays.
Address: Gümüşdere, Sarıtepe Kampüsü, Sarıyer, İstanbul
Website: Burç Beach
Phone number: +90 212 203 01 11
KILYOS SOLAR BEACH
The beach combines everything to have a great day with your family or your friends. It extends over 1km and offers many activities like jet skiing, surfing, and more. There are some good restaurants, bars and many stores next to the beach.
Getting there: To get there, shuttles are set up. You can find them at the exit of metro stops like Yeni Levent and Hacıosman. It is important to know that you must book in advance and that the return is at 6 pm.
Prices: 60 TL on weekdays; 120 TL on weekends.
Address: Kumköy, kilya cad no 32/34, Sarıyer, İstanbul
Website: Kilyos Solar Beach
Phone number: +90 212 201 19 19 / +90 201 201 20 86
SUMA BEACH CLUB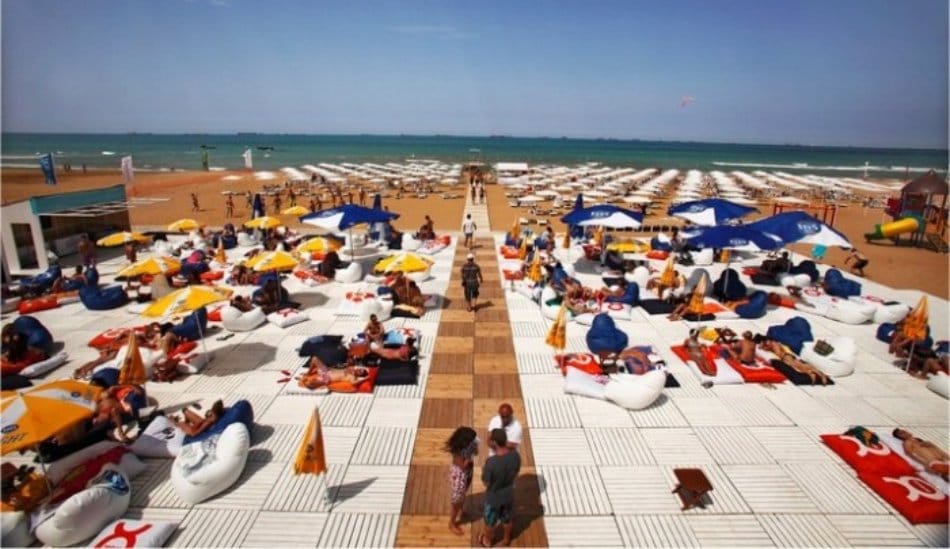 The Suma Beach Club is a private beach with free Wi-Fi, a bar, and quads for woodland walks. Thrill-seekers can even do a session of ultralight aviation. The club also organizes late afternoon volleyball tournaments and beach soccer. The atmosphere is very casual and student-like, some nights the club hosts outdoor concerts on the beach. Find all the information on their Facebook page.
The beach has free Wi-Fi, a bar, and areas for volleyball and football. Quads can also be rented nearby.
Getting there: Shuttles are organized from the city center to find all the information on their page.
Prices: 100 TL on weekdays and weekends.
Address: Gümüşdere, Boğaziçi Kampüs Yolu 1/A, Sarıyer, İstanbul
Facebook page: Suma Beach
UZUNYA BEACH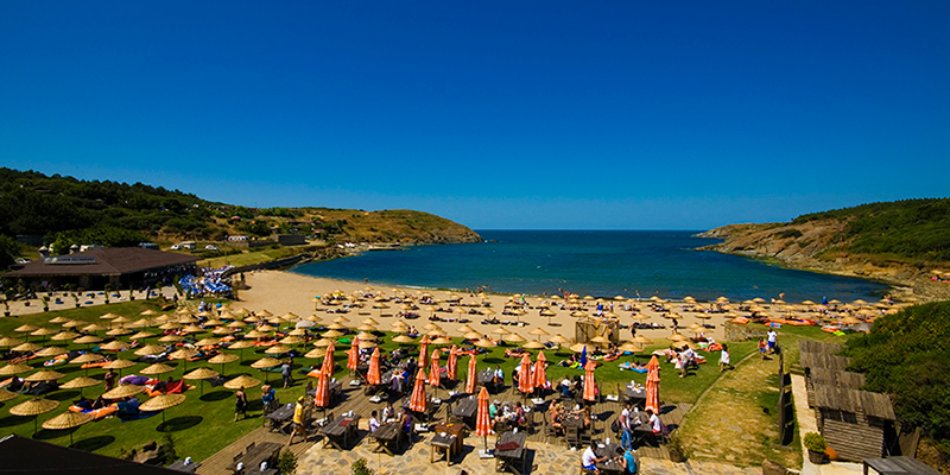 Located in a small cove this beach is absolutely charming. Here the atmosphere is familial and quiet. It is the perfect spot to relax by the sand or the grass. There is also a really good fish and mezes restaurant that you have to try.
Getting there: Unfortunately, there is no shuttle or bus that will take you there, the more convenient will be to take a taxi.
Prices: 70 TL on weekdays; 110 TL on weekends.
Address: Demirci Köy Mahallesi, Plaj Yolu Caddesi, Uzunya, Kilyos, Sarıyer, Zekeriyaköy Köyü/Sarıyer, İstanbul
Website: Kilyos Uzunya Beach
Feel free to share with us your impressions of your day at the beach.
Click on the map to see the addresses mentioned in the article.